myAWAI
Sign In
What is myAWAI? | © 2020 American Writers & Artists Institute
Brought to you by AWAI …




This Week from AWAI …
Up to 90% Off During AWAI's Holiday Sale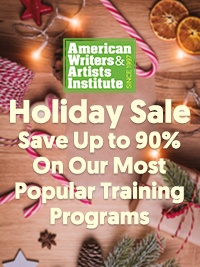 During our Holiday Sale, you'll find almost every resource in our catalog on sale for up to 90% off!
So whatever your next step is …
Whether you need help landing clients … want to learn to write a new type of project …
Or you're ready to take your writing business to the next level … we've got you covered.
Claim Your Savings Now!
Just $11 to Change the Course of Your Life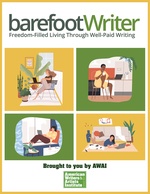 If you want to become a well-paid writer this year …
Or bump up your income with creative ways to find clients and entry into markets you may never have considered …
The BEST thing you can do is subscribe to Barefoot Writer Magazine.
Do it right now and you'll get an entire year's subscription (with 12 issues – PLUS two immediate bonus issues) … for just $11!
Subscribe Now and Save BIG Here.