Brought to you by AWAI …




This Week from AWAI …
LAST DAY: Join B2B Writing Success for Only $1!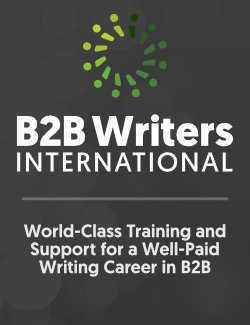 Whether you're a new or seasoned B2B copywriter, having access to the right information is key to launching and maintaining a successful B2B writing career.
B2B Writing Success is designed to provide you with a continuous flow of information, techniques and strategies to help guide your B2B copywriting career so you can excel and prosper in this exciting and lucrative industry.
Join for $1 until midnight, February 22nd.
Flash Sale (SAVE 80%)!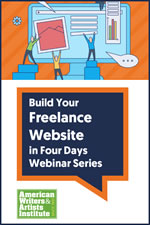 Right now, you can save BIG on one of our most important programs to date: Build Your Freelance Website in Four Days.
Together, we'll get your freelance website DONE and off your "to-do" list!
All it takes is an hour a day, over the course of 4 days. (No tech experience or expertise needed.)
Even better: today ONLY it's $97, Tuesday morning it'll be $497.
Go here now for details.