myAWAI
Sign In
What is myAWAI? | © 2022 American Writers & Artists Institute
Brought to you by AWAI …




This Week from AWAI …
LAST CHANCE:
SAVE UP TO 90%!
What do you need to start 2023 as a paid writer?
Land more clients?
Learn a new well-paying writing skill?
Make your first $1,000 as a writer?
Whatever it is, we have the perfect program to help you do it.
And it's on sale right now as part of AWAI's Cyber Monday Sale.
But the deals end today…
So, if you want to make the most of 2023, NOW is the time to grab what you need.
Save Up To 90% Here
CYBER MONDAY DEAL
ENDS AT MIDNIGHT —
DON'T MISS OUT ON YOUR
FREE GIFT!
This is your last chance to get a full year's subscription to Barefoot Writer magazine for just $11...
AND get access to our popular training, _How to Choose Your Writing Niche (normally $297), FREE!
This step-by-step blueprint walks you through choosing a profitable writing niche that's right for you… how to position yourself as an expert… all the way to finding great clients.
And it's free with your $11 Barefoot Writer magazine subscription.
Grab it before midnight here!
Free Training Video:


Get PAID to Write
About WINE!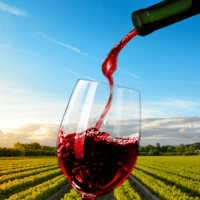 There has never been a better time to become a writer for the wine market…
No matter what your background experience is…
How much or how little writing you've done before…
Or what your goals as a writer are…
You CAN earn great money sipping and writing for the wine market.
Find out how — including how you can get started in as little as four weeks — all in this FREE video training from Katie Yeakle, CEO of AWAI.
Sign Up Now