myAWAI
Sign In
What is myAWAI? | © 2021 American Writers & Artists Institute
Brought to you by AWAI …




This Week from AWAI …
LAST CHANCE:


SEO Copywriting Certification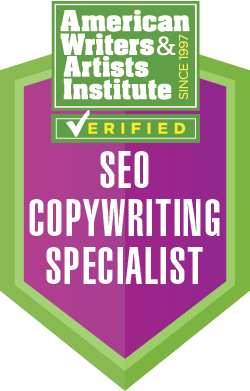 If you want to be on the cutting edge of what companies need RIGHT NOW …
You do not want to miss out on this training (and your shot at a $5,000 check from AWAI!).
Enrollment closes tonight at midnight.
Secure Your Spot.
Now Accepting New Writers
If you want …
more income,
shorter workdays,
greater flexibility …
AND the satisfaction that comes with LOVING what you do for a living …
Then getting accepted into our influential club of Barefoot Writers can set you up for everything you're looking for in a writing career. NOTE: Your acceptance window will be closing soon!
Apply Now.