Brought to you by AWAI …




This Week from AWAI …
Join B2B Writing Success for Only $1!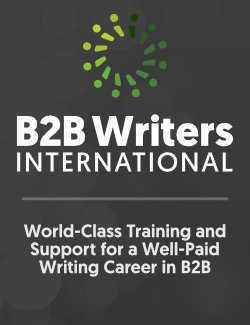 Whether you're a new or seasoned B2B copywriter, having access to the right information is key to launching and maintaining a successful B2B writing career.
B2B Writing Success is designed to provide you with a continuous flow of information, techniques and strategies to help guide your B2B copywriting career so you can excel and prosper in this exciting and lucrative industry.
Learn more about B2B Writing Success here.
If you're not sure, take our quick little quiz …
You may just find you're missing out on a writing opportunity that's perfectly suited to you.
Go here to take the quiz now.