Brought to you by AWAI …




This Week from AWAI …
CHOOSE ONE: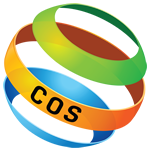 Choice #1: I'll be writing for money in 2020.
Choice #2: I'll still be learning.
It's a simple choice: Keep struggling to learn copywriting on your own …
Or you can join an elite group of "A-level" writers, marketers, teachers, and industry influencers who will stop at nothing to ensure your FAST success.
Right now, we're accepting a limited number of new Circle of Success members.
Click here for our low "get started" price.
Join B2B Writing Success for Only $1!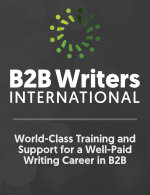 Whether you're a new or seasoned B2B copywriter, having access to the right information is key to launching and maintaining a successful B2B writing career.
B2B Writing Success is designed to provide you with a continuous flow of information, techniques and strategies to help guide your B2B copywriting career so you can excel and prosper in this exciting and lucrative industry.
Learn more about B2B Writing Success here.