myAWAI
Sign In
What is myAWAI? | © 2020 American Writers & Artists Institute
Brought to you by AWAI …




This Week from AWAI …
Do You Have This "Universal" Writing Skill?
If you're a new or aspiring writer … or even a seasoned pro with years of writing experience under your belt … there's one "universal" writing skill you NEED to know that's infiltrating every niche and market …
And creating an unprecedented surge of demand for new writers — sparking a MAJOR opportunity for people like you to secure a lucrative, dependable writing income … writing projects that suit your personal writing style … on topics that you actually ENJOY writing about!
Recently, Rebecca Matter met with one of the top experts in the world to pull back the curtain and reveal everything you need to know.
Access this FREE writer's event here.
⏰ LAST CHANCE:
Get Paid to Write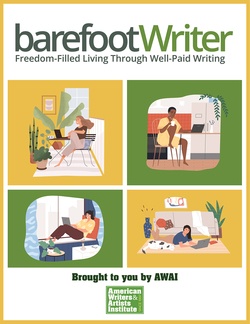 New to the world of well-paid writing?
Let us show you the best ways to make money as a writer and help you land high-paying assignments.
Until midnight you'll save $100 …
PLUS, get over $313 in bonuses that will help you make money faster.
But hurry! This deal ends in a matter of hours …
Get started by clicking here now.
Get Your FREE Ticket to Freelance Writer Fest 2020!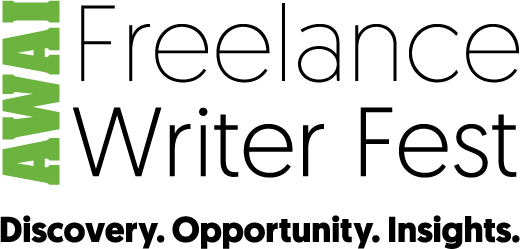 Everything you need to know about getting started as a freelance writer … is about to be revealed at this year's Freelance Writer Fest. Join us — LIVE — online this October 28 at noon ET, and learn:
Where beginners can find writing projects that pay …
How to land your first paid-writing assignment as a freelance writer this weekend (and every weekend going forward) …
How to easily and seamlessly transition from whatever you're doing now to becoming a successful, in-demand, full-time writer …
How to "match up" today's writing opportunities to the income you want (or need) to make …
The three qualifications you already have that'll make you a GREAT writer …
And much more.
Plus, get all your questions answered — LIVE! And the best part? Attendance is free …
Reserve your ticket here.