myAWAI
Sign In
What is myAWAI? | © 2022 American Writers & Artists Institute
Brought to you by AWAI …




This Week from AWAI …
Thousands of Companies Looking to Pay Writers $3,000 – $5,000 a Month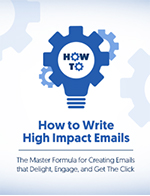 These writing assignments are SHORT — usually no more than a page or two.
They follow a simple formula, so you can write them FAST — typically in an hour or less.
And because businesses can generate a whopping 38-1 return with them, virtually all businesses need at least one new one every day …
As a writer, you can't ignore this "hidden in plain view" writing opportunity.
Which is why we asked one of the industry's BEST at writing these to create a self-study program for AWAI members …
And today, you can claim it at an astonishing $200 discount!
Get the details here!
Now Accepting
New Writers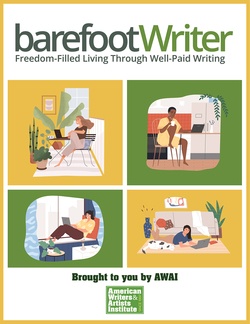 If you want …
high-paying gigs,
predictable writing income,
greater flexibility …
AND the satisfaction that comes with LOVING what you do for a living …
Then getting accepted into our influential club of Barefoot Writers can set you up for everything you're looking for in a writing career.
NOTE: Your acceptance window will be closing soon!
Apply Now
URGENT:


This Is Too BIG to Ignore!

ALL copywriters need to hear this…

Last year, companies spent a record $521 billion on digital marketing, driving demand for skilled copywriters through the roof.

But that's just the start…

By the end of 2022, they're projected to spend $81 billion MORE!

How can you take advantage?

By making sure you know what's working in the industry… the latest trends… and what marketers are hiring for today…

And there's one place you can get it all… 👇

Discover More Here