Brought to you by AWAI …




This Week from AWAI …
AWAI's 2020 Bootcamp & Job Fair "Early, Early Bird" Pricing Ending Soon!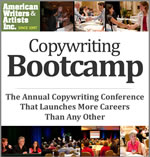 The best time to sign up for 2020 Bootcamp & Job Fair is RIGHT NOW — while our "early, early bird" pricing is still in effect — and while there are still seats available.
This year, Bootcamp is selling out months ahead of time, with over 85% of spots taken.
If you want to be a part of the copywriting event of the year — you need to act NOW to claim your spot AND to grab your $1,000 savings.
Secure your spot now with a small (refundable) deposit!
Last chance "Early, Early Bird" pricing here!
Last Chance to "Sit In" With a Professional Copywriter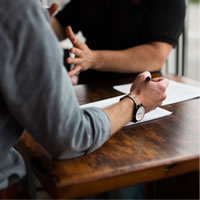 You can still sign up to "sit in" with a professional copywriter for two days and "test out" the writer's life for yourself.
This is your chance to get off the fence once and for all.
There's no risk or commitment.
And you can take part for what basically amounts to "free."
But we're closing the doors tonight. If you want to be part of this, you'll have to act now.
Go here before midnight to get in on this.