myAWAI
Sign In
What is myAWAI? | © 2021 American Writers & Artists Institute
Brought to you by AWAI …




This Week from AWAI …
Why Every Writer Needs to Understand This 👇
"The Leap" is changing the marketing landscape as we know it.
Companies are scrambling to keep up with the flood of new buyers who've come online.
And they need content — LOTS OF IT — to stand out in an increasingly crowded marketplace.
That's why I firmly believe every writer — whether new or experienced — needs to understand content marketing.
This is just too big of an opportunity to ignore! And it's why we recently held an Emergency Briefing with a top expert to explain the unfolding situation.
Make sure to get all the details — and discover how you can prepare and take immediate advantage of it.
Learn More
TODAY:
You Get it All for Just $249 $49!!!
The biggest hurdle to becoming a professional, paid writer is simply getting started.
This is the answer: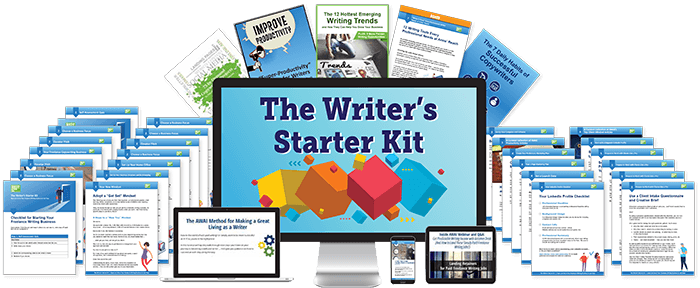 It's a vast arsenal of our very best writing and business-building resources … to help you set up your writing business FAST …
Like over the course of a weekend fast!
It includes all the tools, templates, resource lists, guides, and fee schedules you'll need to launch and run a successful writing business.
Grab The Writer's Starter Kit Now!