myAWAI
Sign In
What is myAWAI? | © 2020 American Writers & Artists Institute
Brought to you by AWAI …




This Week from AWAI …
Closing Tonight: Land Your First Client in Just 21 Days (Or Less!)
Starting this Monday, we'll help you land your first paid client in just 21 days or less…
And give you a system for attracting all the clients you'll ever need to sustain your writing business… the easy way!
NO cold-calling…
NO building a website…
NO sending out resumes…
And NO reaching ot and never hearing back.
Instead, you'll learn how to make the kinds of clients you want to work with… come to you.
Your first live session starts Monday at 3 p.m. ET… and enrollment closes tonight!
Get in now here.
TODAY ONLY! Get 12 Issues of Barefoot Writer Magazine for Only $11!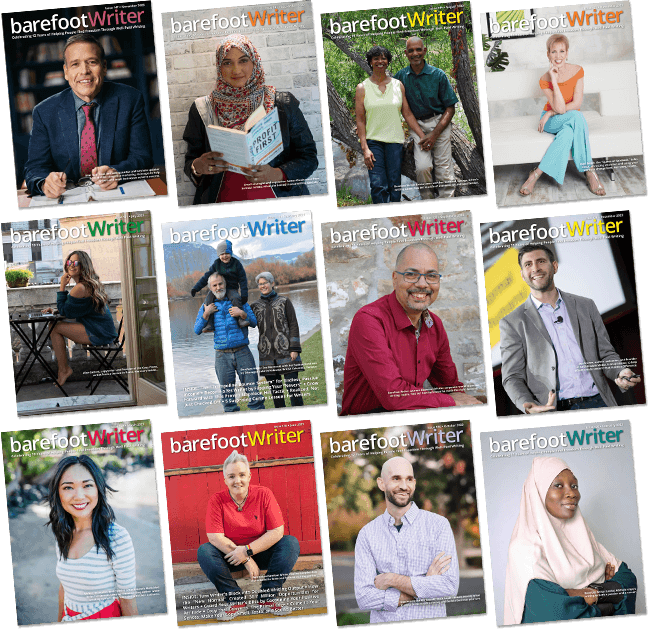 Click here to activate your discount.
Free Webinar and Q&A: 2 Ways Social Media Is Your Freelance Writing Success Gateway
Join AWAI's Pam Foster for our next FREE Inside AWAI webinar on Friday, September 18th at 1:00 p.m. ET, as our guests Ilise Benun and Michele Peterson reveal two opportunities to take full advantage of social platforms to build your freelance business. You'll discover …
How to use social media to attract and land the clients of your dreams
Why clients need your help with their social media efforts
How to become their resource for writing social ads, managing their groups, and more
The fees and types of work you can expect
How to get started
And so much more!
If you're already someone who enjoys social media, this is the session for you!
Get all the details here.