myAWAI
Sign In
What is myAWAI? | © 2020 American Writers & Artists Institute
Brought to you by AWAI …




This Week from AWAI …
Last Call: Become a Certified Sales Letter Copywriter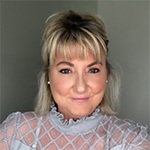 If you want to have Sandy Franks — AWAI's very own Senior Copy Chief — as your "Copy Coach" for the next 8 weeks and become a certified Sales Letter copywriter … then make sure you get all the details and secure your spot NOW by clicking the button below.
This is the only time this is being offered this year. And no guarantees we'll be able to do it in 2021.
So if you're serious about joining the elite ranks of the top earners in our industry … you need to get in on this now. The doors close at midnight tonight!
Secure my spot!
Last Chance! Let Us Personally Set You Up as a Professional Writer — in Just 5 Days!
Starting Monday, our training team is clearing their schedule to focus 100 percent on getting YOU up and running as a writer … in just five days!
Join our 5-Day Launch Party and get LIVE access to our best writers, marketers, business-building coaches, and more …
All ready to help YOU launch your writing career next week!
We're launching as many new writers as possible by next Friday …
This is your last chance to be one of them.
Get in here.