myAWAI
Sign In
What is myAWAI? | © 2023 American Writers & Artists Institute
Brought to you by AWAI …





This Week from AWAI …
LAST CHANCE


to enroll in our all-new
White Paper Mastery & Certification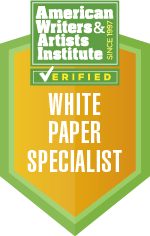 In just four weeks, you can be a certified specialist in a writing skill that's used to create the coveted "keystone" content for millions of businesses…
Able to hold your head high as one of a select few lucky writers who can claim they were personally mentored by FOUR white paper masters…
And have a chance to earn a $5,000 paycheck before you even finish your training!
Join before midnight!
Final Call
Unsure where or how to start your writing career?
Katie + Rebecca + YOU!
Copywriting Made Simple LIVE is starting soon!
This is the LIVE event that has launched hundreds of successful careers…
Where you get to spend 3+ hours over two days with Katie and Rebecca as they walk you through everything you need to launch your successful writing career.
Meet… learn… write… ask questions…
Get over $980 in resources…
Launch your writing career the very next day!
ALL WITH ZERO RISK!
If, after everything, you decide copywriting isn't for you after all — you'll get a full refund!
Full details here…
But hurry! Copywriting Made Simple LIVE starts soon, and we have a ton of stuff to get to you!
LAST CHANCE: REGISTER NOW!
TODAY!


Get all this for $1…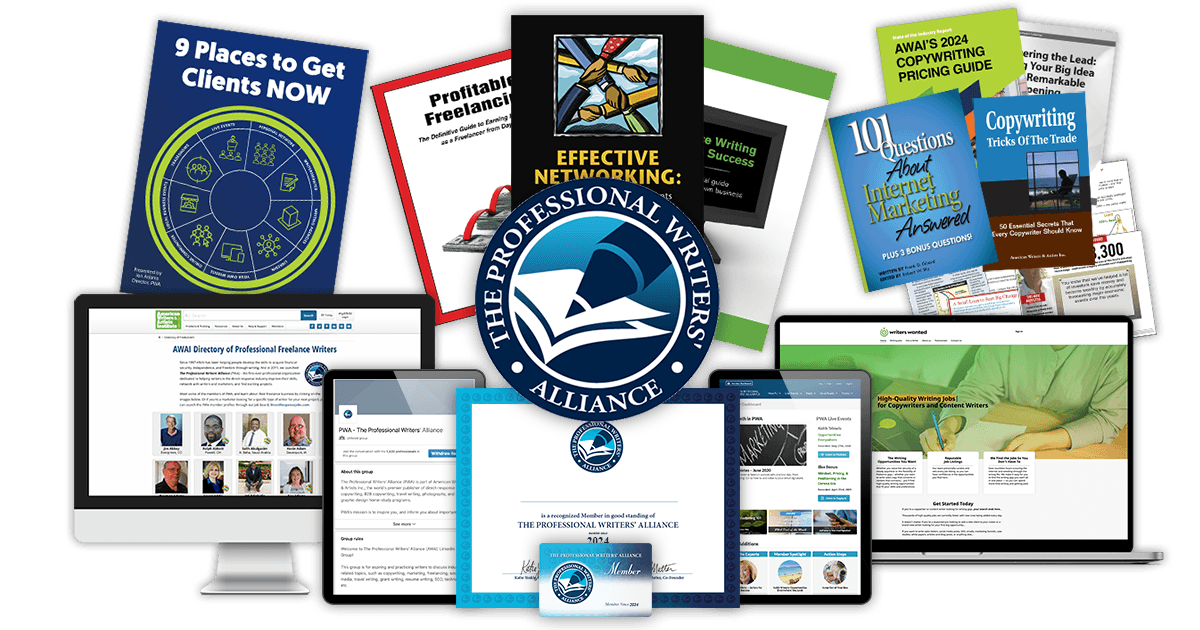 The Professional Writers' Alliance (PWA) takes the stress out of running your writing business.
With ready-to-use business forms, templates, and checklists… VIP job board access… networking opportunities… and a mountain of tips, tactics, and "been there, done that" advice from working freelance writers…
You'll minimize the "unbillable" hours you spend working on your business and maximize your time writing — and getting paid.
Claim Your $1 Access Here