Brought to you by AWAI …




This Week from AWAI …
Join B2B Writing Success for Only $1!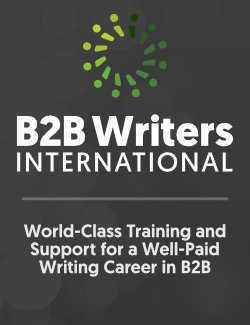 Whether you're a new or seasoned B2B copywriter, having access to the right information is key to launching and maintaining a successful B2B writing career.
B2B Writing Success is designed to provide you with a continuous flow of information, techniques and strategies to help guide your B2B copywriting career so you can excel and prosper in this exciting and lucrative industry.
Don't wait! $1 test-drive ends soon.
Become a Barefoot Writer and Get Paid to Write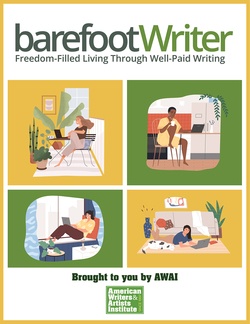 When you join our exclusive club for writers you'll discover:
The best ways to start making good money as a writer …
How to land the highest-paid writing gigs …
Which writing opportunities are the easiest to break into …
How to rock your writing assignments …
And much, much more!
Let us help you navigate the world of well-paid writing …
Click here to try it for a full year risk free!