myAWAI
Sign In
What is myAWAI? | © 2023 American Writers & Artists Institute
Brought to you by AWAI …





This Week from AWAI …
[DEADLINE]

Go from ZERO to Copyediting HERO!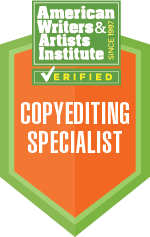 Today's the last day to enroll in the BRAND-NEW Copyediting Mastery & Certification training.
This is your chance to MASTER a skill that can open BIG doors for you … set you up with choice clients … and give you up to six figures in income while you hone your skills with other kinds of copy and content.
Best of all — you can enroll with peace of mind, with our 30-day risk-free guarantee.
Which means you can go through all the materials and start applying them, and if for any reason you aren't thrilled 30 days from now, you can request a full refund.
Secure your spot now and claim your discount before midnight tonight!
Secure My Spot Now!
LAST CHANCE:


$11 today, $297 tomorrow

When you grab a subscription to Barefoot Writer magazine by midnight, for only $11 …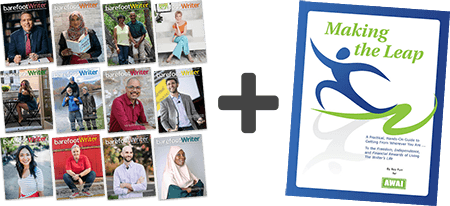 You'll get FREE access to our Making the Leap program, which takes you wherever you are today …
And shows you exactly how to make a smooth transition to paid writing, so you'll have success right out of the gate.
It usually costs $297, but you'll get it completely free today!
Grab It All for $11