This Week from AWAI …
Flash Sale:

16 Business Templates for Only $98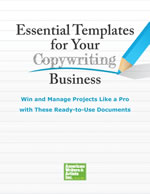 Handle every project like a pro with Essential Templates for Your Copywriting Business. Don't waste months or even years of effort creating all your own resources. Instead, use our professional templates, including project proposals, invoices, emails, checklists, and agreements. Eliminate all your project management headaches so you can focus on the activity that makes you money — writing great copy. This special offer expires April 22nd 2018.
Get Paid Writing Projects
in the Next 30 Days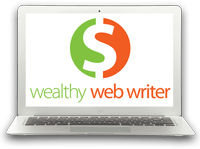 Follow our simple 30-day roadmap when you join Wealthy Web Writer and you can land paying projects this month. Quickly set up shop, then use the tools and templates to start connecting with clients.
You can earn $2,500 or more from just a few projects. Then repeat the process and watch your income increase month after month.