Welcome to AWAI!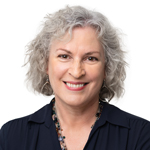 If you dream of becoming a well-paid writer, you're in the right place! This is where you get started on your journey.

Join us live to get answers to your questions, meet the team, and become part of our community. (See our access instructions below.)

In the meantime, follow all the videos, tools, and other resources we're providing below so you'll know what to do next. Our Member Services team is always here to help if you have questions or need further direction: they can be reached here.
Start with Your New Member Welcome and Tour Below
Welcome to AWAI! START HERE
Let's Tour Your AWAI Membership
Bonuses
75 In-Demand Copywriting Projects
31 Writing Prompts to Inspire You Through the Month
130 Amazing Perks and Freebies for Barefoot Writers
9 Proven Writing Opportunities to Make a Very Good Living as a Writer
How to Safely and Quickly Change Careers
Quick Help Links
Don't have a password? Forgot your password? Know your password but still can't login? This should get you going in the right direction.
Is this your first time attending a webinar? Our WebEx step-by-step guide has everything you need to know.
Valuable Member Resources
Each month, Katie Yeakle and Rebecca Matter invite you to join them in free presentations where they dive into topics focused on helping you achieve the writer's life. At the end of each event, we open up the Q&A lines for an "as-long-as-it-takes" answer session. If you could use help building your writing business, be sure to join them for the next Inside AWAI session.
AWAI members-only Copywriting Insiders community — powered by Facebook — provides a platform for you to meet other members and build relationships with others seeking to live the writer's life.
Make sure you never miss an upcoming webinar, teleconference, or event with AWAI's up-to-date calendar.
DirectResponseJobs.com is AWAI's exclusive job board where members can connect with top direct-response marketers looking to hire AWAI-trained copywriters and graphic designers for their projects. New jobs are posted each week, so be sure to check back often!
Your customized member catalog will show you what you already own along with the other great resources available from AWAI and our partners. Your catalog is automatically updated when we launch new programs and events.
Looking for help? Browse our article archive for free content on writing copy, building your business, getting clients, and a whole lot more.
AWAI's $10K Challenge gives you the opportunity to build your portfolio (and earn some decent cash) before you even finish the program.