Brian Whitaker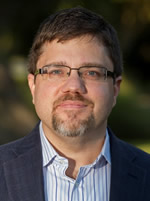 AWAI Member Since: 2011
What's your current occupation?
Copywriter and Entrepreneur
What's your former occupation?
Marketing Manager
What was the first project you landed?
A small email marketing campaign from my former employer
What are your current projects?
Building complete marketing and sales collateral toolkits for four product launches.
What has been your proudest copywriting moment?
Writing a respected blog for a well-known writers' and artists' institute.
What's your favorite niche to write for?
Technology
What's your writing routine?
2 hours of focused effort in the morning, then a break, then another 2 hours of focused effort, often outside the office. Then admin work in the afternoon.
Please give us an example of how your life has changed since becoming a copywriter.
My youngest daughter had a medical emergency and I was able to drop everything to carry her through and ensure she came through perfectly well.
What success tip would you like to share with your fellow writers?
Prospect, prospect, prospect. A copywriter without clients is commonly known as a barista or grocery bagger.
When did you realize you were living the copywriter's life?
When I worked one day on my back porch, dictating copy while I watched the flowers grow.