Krista Jones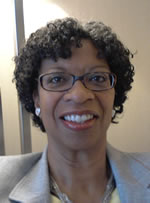 AWAI Member Since: 2001
What's your current occupation?
Co-Owner of High Garden Center
What's your former occupation?
Environmental Scientist
What was the first project you landed?
Spec assignment for AWAI's basic copywriting program.
What are your current projects?
Developing products and marketing for the Garden Center which just launched, and working on multiple projects with Inner Healing, Inc.
What has been your proudest copywriting moment?
Being featured in Monthly Copywriting Genius.
What's your favorite niche to write for?
What's your writing routine?
I spend the morning working out, walking the dogs, and helping at the Garden Center. I start writing (blogging, newsletters, articles, updating the website) around noon. I warm up by reading affirmations and taking a few deep breaths. I eat lunch around 2:00, and then work at the Garden Center or at my desk for a few more hours before breaking for a walk and dinner. I read and do research for a couple of hours at night.
Please give us an example of how your life has changed since becoming a copywriter.
I am in charge of my own destiny. I no longer have to wake up to the jarring sound of an alarm clock, I very seldom have to deal with rush-hour traffic, and I get to wear comfortable clothes every day.
What success tip would you like to share with your fellow writers?
Be disciplined and easy to work with.
When did you realize you were living the copywriter's life?
It hit me when I was sitting on the beach one beautiful afternoon writing copy!