Membership is Open!
Join AWAI's Professional Writer's Alliance
If you're not aware of The Professional Writer's Alliance – it's the first-ever professional organization geared specifically and exclusively to writers in the direct response industry.
Joining the Alliance is the best way to stay up-to-date on what's happening in the writing industry. It opens the door to the entire direct-response Industry and provides all the resources, knowledge, and news you need to stay connected and current as a professional direct-response writer.
As well as providing writers with the professional credibility of their own association, they will also enjoy access to huge benefits, such as:
Experts in the profession who will share their experience and secrets to their success;
Preferential front-of-the-line access to writing assignments;
A Tutorial Library with tools and resources such as a swipe file full of excellent writing samples to study;
A member forum, where they can ask questions of experts and peers and get real-time answers; and, as a direct by-product of the forum,
Connection to the camaraderie, encouragement, and support of an active community of other writers.
If you're currently a writer – or an aspiring one – you can't afford to miss out on all the news, information and business-building advice coming out of this wonderful, first-ever professional organization for copywriters.
What's more you can take advantage of the 50% membership fee discount.
And every penny you'll pay to be a member of The Professional Writers' Alliance will be "banked" under your name – and can be applied towards things all readers need, like training and professional services.
So membership needn't cost you a single cent!
Learn more about becoming a Professional Alliance Member today!
There's A Reason Why Members Don't Hesitate When They See This Invitation: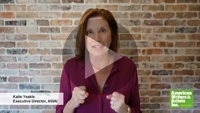 It's not something that's offered year round, when it is, we can hardly keep up with demand. I'm talking about the top level of AWAI membership savvy writers use to advance their knowledge and writing careers. Every resource is available at your fingertips along with live learning, guided mentoring sessions, professional copy reviews, access to clients, FREE admission to Bootcamp and more! But spots go fast.
Here's how to reserve your place.
Published: January 11, 2013