Writing for the Health Niche Provides a Path to Freelance Success for this Circle of Success Member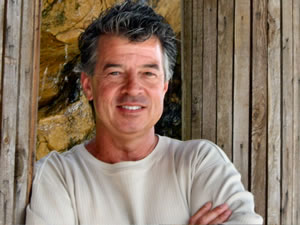 David Tomen
One of the hottest niches in copywriting right now is natural health. People all over the world are interested in alternative cures, skin care, herbs and supplements, yoga, traditional remedies, healthful diets, and much more. And they crave information and advice in the form of newsletters, books, programs, websites … as well as physical items like vitamins and supplements.
All told, it's a $140 billion market annually. And it's growing every year. Problem is that companies in this niche can't find enough writers to satisfy the constant need for copy. They need blog posts, sales letters, web content, and more
For Circle of Success member David Tomen, choosing the natural health niche was the perfect fit and has been the key to building a successful writing business. He had been struggling as a freelancer. But after writing about health he was landing high profile clients regularly. He's writing video sales letters, advertorials, and other copy … bringing in a steady and high income as a result.
One project, a video sales letter, brought in $7,500. Another client in England, which specializes in brain supplements, hired him to write some advertorials and liked the copy so much that he hired David on retainer to work three and a half days a week. David is in charge of the client's new marketing website. Plus, he will be getting a share of the profits from sales of products from that site once it's up and running.
"I felt relief that there was steady income for the first time in a long time. When I first started working with this client it was project by project. He loved what I wrote and asked for more. And more. And the projects just kept coming. I think he finally realized:

it might cost him a little less if I was on retainer
he didn't want the competition to get me
there was no one else he'd met/tried who could do what I do

That retainer is now $7,500 and the renewal in three months will be about some kind of revenue-sharing agreement. And a larger retainer," says David.

"So, how does it feel? Great! I love what I'm doing, and know I'm appreciated. Everyday is something to look forward to. And my family is finally realizing this 'copywriting dream' wasn't a dream after all. It's the real deal."
David chose the natural health niche after being seriously ill and finding relief in books and programs that highlighted alternative treatments for his condition. He now had plenty of experience in this niche, so it seemed like the logical choice for his specialization. Now he makes good money as a freelancer working in a field he's well acquainted with and has a personal interest in.
"It's much easier to write because I know a lot about the subjects I'm writing about. And I am always looking for more information on nootropics and testosterone (in this case) personally. So it's a natural fit," says David.

"One thing that really came home to me … there are very, very few people in the world (and yes I mean the big, wide world) who:

know these subjects inside and out
and are a damned good copywriter

My client has told me copywriters like me are nearly impossible to find. Someone who knows the subject, the market, marketing, sales, and can write.

I look forward to getting to work in the morning because they're subjects I'm passionate about. And it's always a joy to learn more and write about it. And know I'm helping other people who are desperate for this information."
If you have an interest in natural health and alternative treatments, you can learn all the ins-and-outs for writing for this niche in AWAI's program, Secrets of Writing for the Health Market. You'll learn all about the industry, how to find and approach top clients, and the unique strategies and copy "tricks" that get health prospects to take action and buy your client's product. You'll learn the "hot buttons" that trigger emotions in your prospect … and how to do the background research that makes you a credible and trusted resource.
You'll learn directly from the world's top health copywriters and even practice your new skills with hands-on writing exercises. Plus, there are live spec challenges with major health clients – that's your chance to work with some of the top names in the industry when you finish the program. They hire AWAI-trained writers all the time because they know that after they go through Secrets of Writing for the Health Market they've got the know-how to produce effective copy.

Secrets of Writing for the Health Market
Get your cut of this $200 billion market. High demand for writers … endless high-paying assignments. And not enough writers to fill the need. Earn top dollar as a health copywriter. Learn More »

Published: April 23, 2016