Living the Writer's Life: Joe Lilli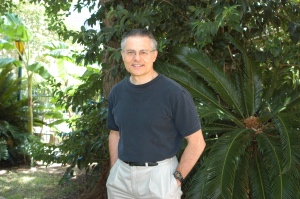 How did you first get started as a Barefoot Writer?
When the public relations agency I used to work for in Houston closed its doors, I jumped into freelance writing. In each of my first two years, I made six-figure incomes doing mainly B2B communications. This happened shortly after my first wife passed away. Despite my success freelancing, however, I gave everything up to enter the seminary and become a priest. Before departing for the seminary, I arranged to have other writers take over my clients.
After one year, I decided to leave the seminary and return to Houston. But my daughter and her husband encouraged me to move to San Antonio, where they lived, meaning I had to start over again in San Antonio. I tried breaking into the local B2B market, but not having much success, ended up writing articles for several consumer and trade journal publications. I still do some of that now, but since joining AWAI, I have landed some good B2B clients and, hopefully, will land some direct-response clients as well.
What big success stories have you had so far?
The ad agency owned by Joe Simpson, the father of actress Jessica Simpson, hired me to write a video marketing script for a client that markets sophisticated interactive communication packages for clients with global audiences. The video was to be presented to representatives from the Vatican.
Simpson needed the script in three days, but I delivered it in two days. Since I had voiceover experience, I also got his approval to narrate the script.
But I faced a major problem — I wasn't able to book a recording studio before the time Simpson's video production crew needed the voiceover.
Thanks to a tip from my son, I downloaded a professional recording app on my iPhone and used that to record and email the script to the agency in time.
The agency applauded my script and voiceover, leading to another script and voiceover project. Meanwhile, the agency's client said the video was a success, enabling them to sell the Vatican on the communications package.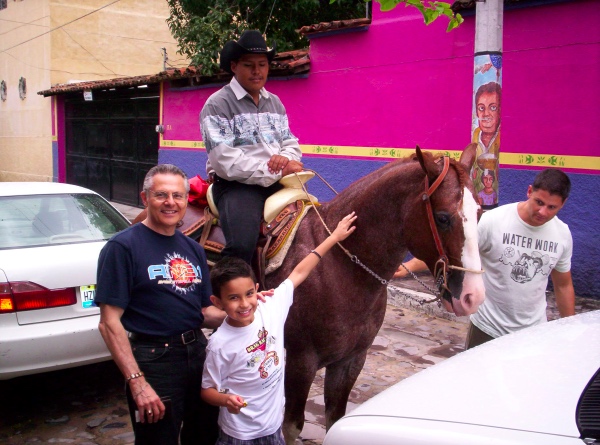 What kinds of projects are you working on right now, and where did you find your clients?
Presently, I'm writing B2B material for a leading moisture meter company, which I found on AWAI's DirectResponseJobs.com site. To date, I've written content for the company's website, written and narrated several trade show video scripts, and outlined a 30-minute webinar script.
I'm also scripting and narrating a trade show video for a major agricultural chemical company. A friend of mine who runs a Houston public relations firm asked me to produce the video for one of his clients.
When I called a local medical spa to set up a hydrotherapy massage for a family member, for some unbeknownst reason, I mentioned to the owner that I was a writer. She got excited and said she needed help writing an advertorial for a local publication. Since our first meeting, she also has me writing a direct-response self-mailer, a newspaper ad, and an article on her spa for a consumer magazine.
Meanwhile, I just got word from a software solutions company that I was selected over a number of other freelance writers who had applied for a job writing B2B copy for them. The work will vary from week to week, and will entail writing blog posts, special reports, scripts, and even narration of those scripts. I also found this company on AWAI's DirectResponseJobs.com site.
What are your current writing goals?
While I have experience writing web content, I'm devoting some time to mastering the techniques for writing social media content and email copy.
What tools or habits do you use to keep your writing projects organized?
I divide each project into red, yellow, blue, and green plastic file folders. For example, anything that has to be done today goes in the red folder. Any projects that need to be completed within the week or longer go into the yellow folder. Project notes and background materials go into the blue folder. Completed projects go into the green folders.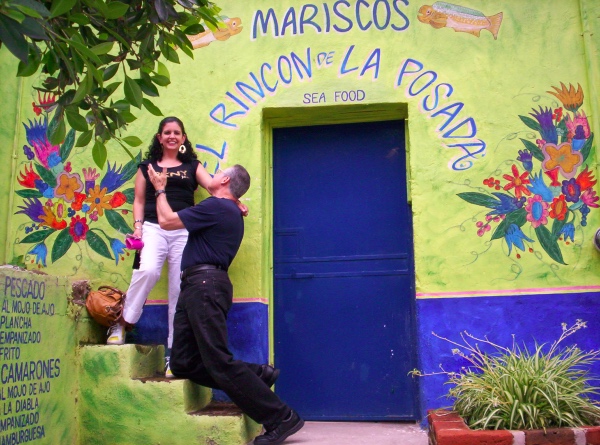 Do you have anything near your writing desk that inspires you?
I keep photos of my family on my writing desk to inspire me. The photos remind me that I'm writing to serve them and to provide them a better, more comfortable life.
What's your number one piece of advice for anyone looking to get started as a well-paid freelance writer?
When getting started as a freelance writer, be willing to write for less money than you eventually want to earn. Plan to tackle as many writing projects as you can comfortably handle so as to build a foundation of experience and expertise. These projects will help you sharpen your writing skills and allow you to build a portfolio of writing samples. When you feel confident enough to seek the better-paying jobs, you'll have the experience and writing samples needed.
Joe's Living The Writer's Life story was originally published in Barefoot Writer. To learn more about how you can start living your dream writer's life too, click here.
What help do you need to move forward with your version of the writer's life? Let us know in the comments below so we can help guide you in the right direction.
Published: November 8, 2019