Living The Writer's Life: Richard Boyd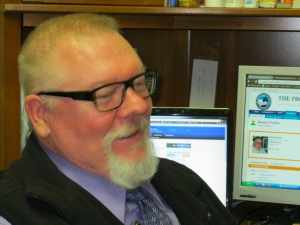 How did you first get started as a copywriter?
I was a 16-year-old in rural Kentucky, driving a 96-mile paper route after high school. I started writing sales letters and using the Church bulletin format as an example to advertise my paper route. I attached my flyers to the newspapers and EXTRAS I threw at each house. Before long, I had a mailing list and I was in business.
The message was simple: a little story about the local High School football star delivering their newspaper, each day.
It didn't stop there. I soon began to write space ads for my school buddies who wanted to mow grass, bush hog, or needed summer work. I would charge them $25 to $40 depending on the space their ad needed. By my senior year, I was hooked on copywriting and the bulletin flyer was generating me an additional $600 per month.
Tell me about any big success stories you've had.
About 13 years ago, I was mowing the grass with a … let's say an off-brand walk behind lawn mower. I was so mad; it wouldn't stay running long enough to make a single pass. I went storming in the house and told my wife I was about to throw that thing off the river bridge.
I had always wanted the Classic Snapper rear engine rider — you know, the one Forrest Gump used. My genius wife, Cathy, said, "Write a promo for that red rider Snapper thing you're always ranting about." You see, I was already an established copywriter by then, and making a modest living.
I thought that was a great idea. I could write a two-part approach: One to promote the classic rider and the other to convince the company that I was the only person on the planet who could help boost their sales considerably. Why? Because I was the customer who hadn't pulled the trigger on buying the dream mower. I knew exactly what other customers were thinking.
So I got to work, and after a while, had something ready to send out.
Nine days later, without notice, a truck came backing up my drive. The driver handed me the bill-of-lading and told me where to sign. I tried to ask for an explanation, when suddenly Cathy came bursting out the door with the phone. "It's for you."
Before the caller even identified himself, he said that Snapper/Toro Corporation would like to hire me as a freelance ad writer. He stated that the package being delivered was a Classic Snapper 28" rear engine rider. The mower was mine to keep, and a check was on its way.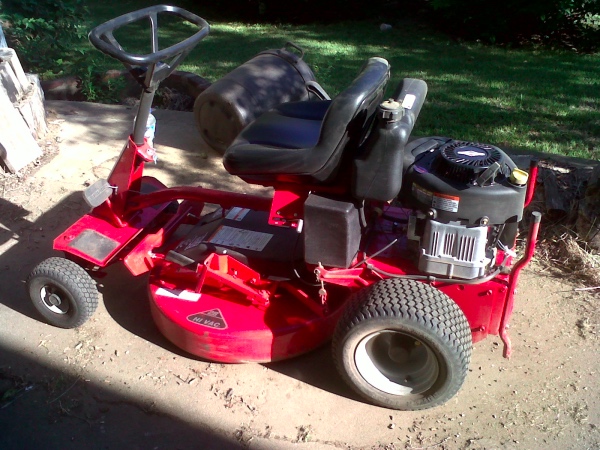 What was your secret behind that big success story?
Truly, there is no secret. Michael Masterson and AWAI have provided everything you need to achieve great success in the copywriting and web content writing field. At the time of my Snapper success, I didn't know about AWAI … but I was able to focus my message on one Big Idea, a concept Michael teaches in the AWAI programs.
I began to achieve bigger successes more often after joining AWAI. Then I got the Accelerated Program in 2006. Became an Infinity Member in 2007. Attended my first Bootcamp in 2008. I completed the Masters Program in 2010. Remember, I did all of this at the same time I was building my Company RDB Resources.
You could say I'm on a streak and have been since Bootcamp 2008. I went from $60K per year to nearly $5 million in sales last year. In my opinion, my success is directly related to AWAI.
Today, I charge $1,000 per page of copy that is used in whatever media the client wants. On the back end, I get 3% to 6% residual depending on the product or service RDB Resources is writing for. I set very high standards for myself and my goals are never overlooked in my day-to-day activities.
How do you stay organized?
I have two very important personal assistants. Of course, Cathy Boyd — aka, the BOSS, and then Deborah. Together, they plan out every aspect of my life. I'm serious; their planning my schedule allows me to write and focus on work. Truth is, Debbie set aside time in my busy schedule for me to work on this very article.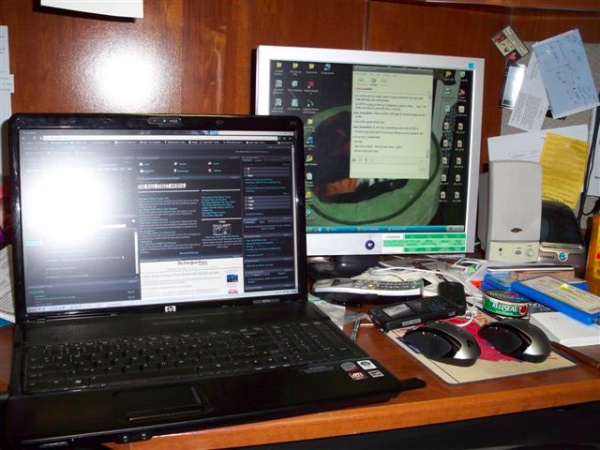 How has your life been different than what you'd imagined since you started freelancing?
This concept came in very handy in March, 2010, when I discovered I had Primary Progressive Multiple Sclerosis (PPMS). I realized then that the one talent I had as a freelancer would sustain me and my wife financially. I did the only thing I knew how to do; using the same model I used with Snapper, I wrote a piece for Jazzy Power Chair and landed a multi-year contract. Writing is a skill that ensures I'll have the tools, finances, and freedom to battle this dreadful disease. In short, being a Freelance Writer gives me piece of mind.
Richard's Living The Writer's Life story was originally published in Barefoot Writer. To learn more about how you can start living your dream writer's life too, click here.
What help do you need to move forward with your version of the writer's life? Let us know in the comments below so we can help guide you in the right direction.
Published: October 18, 2019