Become an AWAI Verified Copywriter and Let this Seal of Approval Convey to Clients that You're the Real Deal

Katie Yeakle here with some big news to share about a special service AWAI is excited to provide its members of The Accelerated Program for Six-Figure Copywriting.
This service, will allow Accelerated Program members to become an AWAI Verified® copywriter.
Earn this rank, and marketers (and everyone else in our world) will know you're a copywriter who has …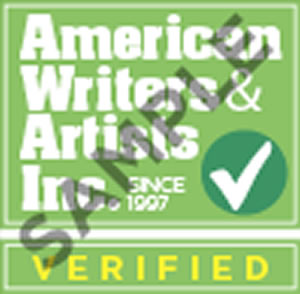 — Studied AWAI's world-class The Accelerated Program for Six-Figure Copywriting, covering the fundamentals of persuasive direct-response.
— Passed our carefully-crafted test based on AWAI's teachings.
— Demonstrated you understand the best practices of copywriting today.
It will go without saying that you have a clear understanding of the concepts of writing sales-generating copy, such as:
The proven principles of effective headlines, leads, sales letters, emails, and more.
How to instantly grab attention, connect with prospects, and drive ACTION.
How masterful copywriting can make a massive difference in marketing success.
PLUS, if a prospective client wants to confirm that you are, in fact, the real deal, they can either click a special seal we'll give you to put on your website, or call AWAI's Member Services team — who will verify you've passed the test.
Ready to become AWAI Verified?
Once you finish the Accelerated Program for Six-Figure Copywriting, you can take the test for only $50. This fee gives you access to the test and allows you to take it three times (just in case you don't pass the first time!).
Then, once you pass …
You'll get the official AWAI Verified seal and customized code (with instructions) to use on your copywriting website.
You'll be on the list of AWAI Verified copywriters on DirectResponseJobs.com, so companies and marketers can find you when they're looking for their next superstar copywriter.
AWAI's Member Services will be authorized to confirm you're AWAI Verified with prospective clients.
The test includes 50 questions that cover the main principles learned in The Accelerated Program. And, while it's not easy … if you've gone through the program and have done the work, you will be well prepared to pass with flying colors.
And when you do, you can proudly display your AWAI Verified seal on your website, LinkedIn profile, blog, and other marketing materials.
Remember, AWAI Verified® is a test provided for those that have completed The Accelerated Program for Six-Figure Copywriting.
If you are an Accelerated Program member you can register now at the discounted rate, and get access to the test here.
Even if you don't yet feel ready, you're welcome to order access to the test so it's available to you when you are. The test won't expire, and you'll lock in the $50 rate, regardless of what we charge in the future.
[Not a member of The Accelerated Program for Six-Figure Copywriting? Check-out AWAI's flagship program to learn all the fundamentals of persuasive direct-response copywriting.]

The Accelerated Program for Six-Figure Copywriting
Turn the ability to write a simple sales letter into a successful freelance career. Find out how you can make a six-figure income working from anywhere you want as a direct response copywriter. Learn More »

Published: June 21, 2016