The TAAC Rule for Dealing with Flaky Clients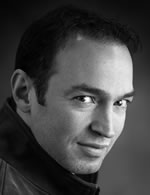 Ben Settle
"I will never play into a flake. Never.
There are literally hundreds
of other women within 5 square miles of my place.
Thousands within 10 square miles.
I'm going to worry about how to act with one of those? Crazy.
If she flakes, she's out of my mind, permanently."
— A.B. Dada
A while back on Flakebook, one of my customers ran into a flaky client.
The short version is this:
The copywriter spent a lot of time on the phone (multiple meetings) talking to the client, his team, his partners, etc., gave away a lot of his best ideas to them, only to find the client acting completely flaky when it came time to make a deal and get things going.
Anyway, he wanted advice on how to handle it.
What should he say?
What should he do?
How could he salvage this gig?
My answer?
The fact he was even asking about this meant he cared too much.
It's like a guy who likes a flaky girl, asking his buddies how to handle it, when she isn't even thinking about him at all other than (maybe) as a backup, and is chasing someone else who is most likely ignoring her while he's chasing some other tail.
In both cases, the answer is the same:
Find a better option instead of chasing the flaky ones.
It's much easier to find a new relationship than try to fix a toxic one. So why reward the flaky client's bad behavior by even bothering to communicate with them at all?
The correct action to take is this:
Ignore the flaky clients.
Keep generating new leads.
And, continue to improve your skills.
Do those three things and you'll be just fine.
More:
There's also a scarcity mindset thing going on with the copywriter. If you're a freelancer (of any kind) listen up, listen good, and never forget the "TAAC" rule.
TAAC stands for:
"There's always another client."
Always.
There are tens of thousands of clients out there.
Why waste your time with the flaky ones?
This is not only the attitude to have for anyone who jerks you around, but it's also the mindset my new Persuasion Secrets of The World's Most Charismatic & Influential Villains book teaches.
You think Lex Luthor would put up with some client like that? Or the Joker? Or Loki? Or Bane? Or Sauron?
Hellz naw.
(More likely they'd have the flake tortured, not that I am suggesting *you* should do that … )
People wouldn't dare flake on them.
Anyway, remember there is always another client.
If you're a freelancer, yes, you need clients.
But, you don't need *that* client who flakes, jerks you around, and wastes your time.
There are too many clients on the client tree to waste time with flakes.
Anyway, enough of this clacking.

10-Minute Workday
If you want to be a well-paid writer without having to land clients or spend hours every day working on your business — Ben Settle's 10-Minute Workday shows you how to create an easy email business. Learn More »

Published: January 27, 2017