Biggest Copywriting Myths Revealed, Part 2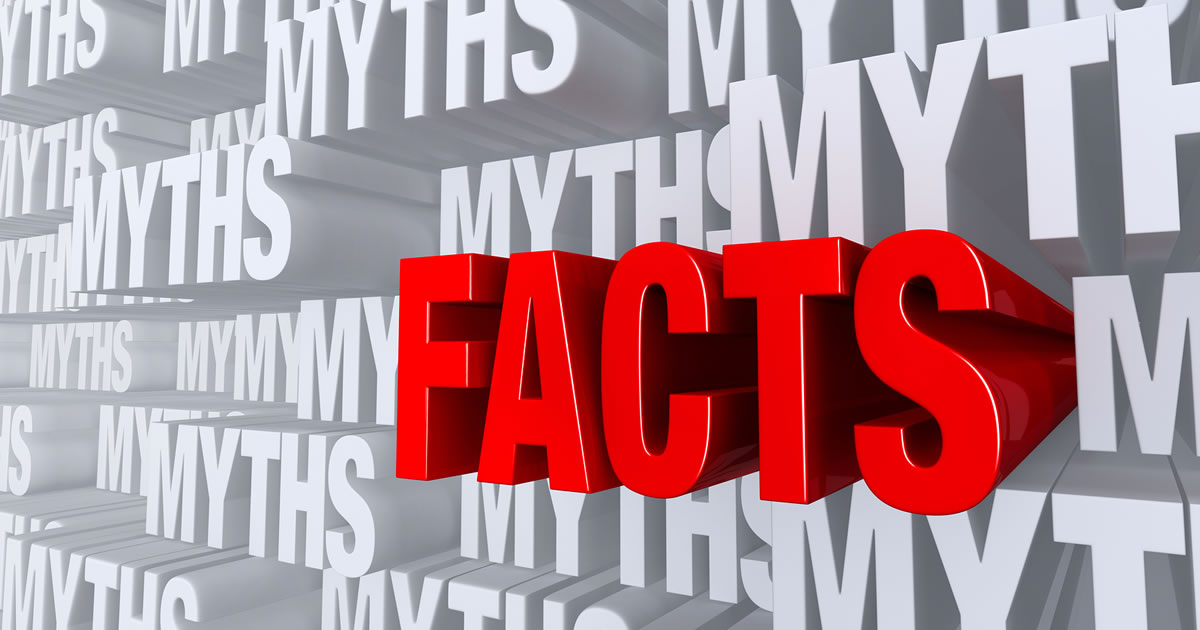 Rebecca Matter here, back to dispel three of the more pervasive myths in the copywriting industry that might be creating roadblocks on your path to success. (I shared a myth that almost stopped AWAI from starting in Part 1, as well as the first myth I wanted to debunk for you. Go here if you missed it.)
This next myth is the one most often confused by people new to the industry …
Myth #2 — You need to invest a lot of money to be successful.
This is simply not true.
And while, yes, many of AWAI's success stories happen to be Circle of Success members or have attended Bootcamp or participated in live Certification programs … their successes are not because they spent a lot of money.
It's because they had a goal, a clear plan, and made an investment that would help them be successful.
There are thousands of free articles on the AWAI website. Plus, there are dozens of free Inside AWAI webinars. And, loads of successful AWAI members on AWAI's Facebook and LinkedIn groups who are more than happy to help you get started.
We've even built a free job board — DirectResponseJobs.com — to help members connect with clients looking for writers.
None of that requires you to spend a penny.
Now, don't get me wrong …
It's going to take you longer going the free route. You'll have to spend more time searching, figuring out what information is relevant to you, and then learning by trial and error. But, it's definitely possible.
So, when is it smart to invest money?
When you don't have the luxury of time, or you simply want to find success faster.
But, before you invest in a program, live event, coach, or anything else that offers you speed, efficiency, and focus, take a step back and figure out what investments are right for you.
First, decide where you're going. What's your goal for copywriting? How much money do you want to make? How much time do you have to spend on it? What kinds of projects do you want to write? And what topics or industries do you want to write about?
Next, determine the help you need to get there. Maybe you need to learn how to write sales letters, or digital marketing copy, or case studies. Or you need help marketing yourself. Or you prefer the interactive and dynamic learning experience that attending webinars and live events has to offer. Make a list of what you need to reach your goal.
Finally, research your options and evaluate the potential return on the investment you'll need to make.
AWAI Member Henry Bingaman once told me …
"The hardest part of starting my freelance business was learning how to invest intelligently. I'm kind of an information addict. As a copywriter myself, I read through most sales pitches that land in my inbox to see what they're doing and how they're doing it … and, as a consequence, I get sold on a lot of products.

"But, about six or seven months into my new profession, I realized I was wasting a lot of time and money on things that were only increasing my ability to earn money in very small increments.

"So, I've slowed down and become a lot more careful about what I invest in.

"Before I buy anything, I have to be convinced that the product has lasting value.

"For example, I won't buy a product that teaches me how to make money on Twitter, but I'll consider a product that teaches me how to use networking to find new clients … because the principles behind the latter are fundamental and will hold true in any medium."
That's a unique spin on weighing the return on an investment …
By looking at how the investment can apply to other areas of his business, and how long into the future he'll benefit, Henry gets a better idea of just how valuable the investment can be and how much potential revenue he will earn as a result …
One other thing to keep in mind is that there are other things to invest besides money …
For example, you can invest the time it takes for you to learn something. By reading The Writer's Life every day, you're investing 15-20 minutes to gain insights into writing opportunities, copywriting tactics, and growing your freelance business.
You can also invest your skills in exchange for something else. Maybe you write the copy for your graphic designer's homepage, in exchange for her designing a custom logo and header for your website. Or, you can save your monthly yoga membership by writing the studio's e-newsletter.
You can invest in your business by working on spec when you first start out. Writing on "spec" simply means you write copy for a company, and they don't have to pay you unless they decide to use it. That way, they can see firsthand if you're able to do the job, and give even complete newbies a chance with zero financial risk.
So, if you're looking to break into the health supplement market, but have no experience or past clients, consider doing a few things on spec to quickly build your portfolio. And then, turn around and use that portfolio to get more clients — paying clients.
You don't have to spend a lot of money to be a successful copywriter — or to be a successful web writer, graphic designer, B2B copywriter, etc.
Spending money won't make you successful. It takes hard work, focus on what you need, and the ability to make smart decisions and invest in things that will help you move forward to your goals.
Next, I want to expose the TRUTH about making six-figures as a copywriter.
It's true … As a copywriter, you can make more money than most doctors and lawyers. And, you don't have to be on call day and night … or bill 60 hours a week.
But, that doesn't mean it's easy. And it doesn't happen for everyone.
So let's address the "six-figure copywriter" myth once and for all …
Myth #3 — The six-figure copywriting path is an easy one.
I'm sure by now you've heard the stories of copywriters before you who hit the six-figure mark the first year they "really" started out.
They're all true.
But there's often a piece of information that gets overlooked when you read those stories …
Let me show you a couple of examples …
You've met client-getting expert Joshua Boswell, but may not know that he started out his first year of copywriting $200,000 in debt. Yet he cleared six-figures just 11 months later …
What is sometimes overlooked in his story is this …
Having just closed a business, he was able to dedicate 100% of his time to building his freelance copywriting business, and was able to get the money he needed to invest in a few things like Bootcamp that fast-tracked his success.
Here's another example …
Ed Gandia hit $163,181 his first year as a full-time freelance copywriter …
But, it was after spending 27 months moonlighting as a copywriter while he continued to work his full-time sales job.
Brian Whitaker also hit six-figures his first year …
But the majority of his clients were contacts he had made while working in the high-tech B2B industry as a marketing manager.
So, yes …
It CAN happen in your first year. You CAN become a six-figure copywriter. But for most, it comes with some related work experience like marketing or sales, a good network of contacts, a little luck — or a combination of all three.
But that's okay!
It may take you two years … even three years … to hit the six-figure mark.
It will all depend on where you're starting now, being clear about your goal and how you'll approach it, and how much time you can invest.
And, with the help of programs like The Accelerated Program for Six-Figure Copywriting and AWAI's FastTrack to Copywriting Success Bootcamp and Job Fair, you have access to the best training in the industry.
In addition, here are some tips that can fast-track your efforts …
Tell everyone you talk to that you're a copywriter. You never know who will lead you to your next project.
Build a network of successful copywriters, marketers, business owners, and other professionals.
Spend your free time building your business. When I graduated from college, my mom told me I needed to treat finding a job like a full-time job. The same goes for copywriting — if you have "downtime" between projects, work on marketing yourself.
Of course, it's also worth noting that not everyone has the six-figure goal …
You don't have to make six-figures to be a successful copywriter!
You may be more interested in the lifestyle side of the writer's life …
Not having to waste hours every day commuting.
Being able to care for loved ones without asking someone else for permission.
Spending additional time with family and friends.
Going on vacations whenever and wherever you want.
Having the flexibility to make as much money as you care to.
Okay, now I want to debunk the myth that, in my experience, is the #1 reason most aspiring writers don't move forward toward their dreams.
They like receiving a steady paycheck.
The idea of their income going up and down month after month as a freelancer stresses them out.
Myth #4 — It's all or nothing.
Somewhere over the years, the phrase the writer's life started to be construed only as the "freelance" writer's life. But, that's simply not the case …
The writer's life means something different to everyone. And, for many, it does not mean working as a freelance copywriter.
For instance, Rae Robinson actually started as a full-time freelance copywriter right out of college …
She took The Accelerated Program for Six-Figure Copywriting while she was still enrolled in school, and began taking on clients before graduation. But a couple of years down the line, she decided she'd like a bit of stability month after month and enjoyed being part of a team.
So, she took a part-time in-house writer position that offered her a steady retainer in exchange for a set number of projects month after month.
Christina Gillick had a full-time job she actually enjoyed. But she wanted to make more money, while ultimately working fewer hours.
At first, she took on a few copy clients in her spare time, while she kept her full-time job. She soon realized she could replace her entire salary working only 20 hours a week at copywriting, by adding her employer to her client roster and quitting the full-time job.
Both copywriters … totally different paths and versions of the writer's life.
So, don't let the fear of "going freelance" hold you back. It doesn't have to be an "all-or-nothing" decision.
Here are a few things you can do to get started …
Start small, taking on a project or two on the side.
Approach your employer about a more flexible work schedule.
Ask if you can help your employer grow the business by writing copy for the website, social media, or other marketing channels, and then use the experience and samples down the road when you're ready to take on other clients.
Consider moving into a part-time position to allow for some steady income, while at the same time, freeing up time to work on building your copywriting side business.
One day down the line, you may decide you WANT to go 100% freelance. Especially if the clients and projects are abundant, and you simply don't have any time because of your j-o-b.
Or, you may be happy to do copywriting on the side …
Or, you may change jobs to become an in-house writer.
My point is this …
The life of a copywriter is not one single path. It's completely flexible and can give you as much freedom and income as you want.
So, don't let fear hold you back.
If you want to make a living as a writer, copywriting is definitely the best opportunity available. You can live where you want, work the hours you want, make as much money as you want, and live the life you want.
Sure, it takes work …
But, so do most things in life!
And now that we've debunked these myths, I hope I've removed any roadblocks that were in your way.
But, if there's something else you feel is still holding you back, I'd like to hear about it. Please share with me below, and I'll see what I can do to help.

The Professional Writers' Alliance
At last, a professional organization that caters to the needs of direct-response industry writers. Find out how membership can change the course of your career. Learn More »

Published: January 17, 2018