How to Find the Pain Points of Your Ideal Clients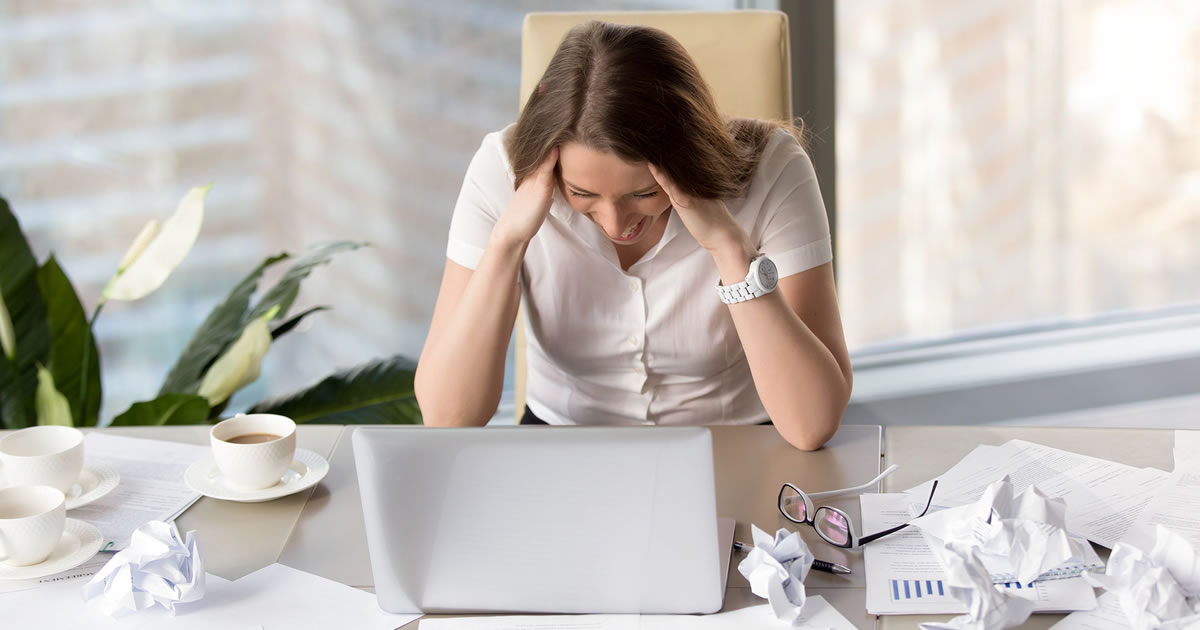 I've preached for years that self-promotion is not about you — which may sound like a paradox. But if you understand this one simple idea, then promoting your copywriting services becomes so much easier.
So, if it's not about you, what could it be about?
Your client's pain, or more specifically, their pain points.
In other words, you need to know what keeps your ideal client up at night.
Your self-promotion should be rooted in your ideal clients and their needs, their problems, and their pain points.
When you know what their problems or challenges are, you can position your copywriting services as a way to solve those problems, satisfy those needs, and cure that pain.
When you can identify and address those pain points, they are more likely to read — and respond! — to your self-promotion, whether they see it in your LinkedIn summary when they do a search for "copywriter," or they receive it in the form of a warm email prospecting message you send to them.
But if you're new to copywriting or new to your niche, how would you know what their needs, problems, and pain points are?
Use your copywriting skills to solve their pain points
Often, your client's pain points are directly related to copywriting. For example, in email marketing, low rates for opens and click-throughs are a common pain point for all types of companies. The reason may be lackluster or "feature-oriented copywriting," and a potential solution is the benefit-oriented copywriting you've learned and can offer to them.
Other pain points are related to expertise. In another example, a marketing director for a real estate company may not know any copywriters who understand the real estate market and therefore can't speak to the specific needs or use the jargon of their customers. If you have a history or knowledge of the real estate market, then you could be the "cure" to that pain point.
And sometimes, the pain point has almost nothing to do with the copywriting at all. A very common pain point for marketers across a wide range of niches is flaky freelancers who don't follow through or, worst of all, miss deadlines.
Therefore, if you promote yourself as a reliable copywriter who is good at time management and never misses a deadline, then you will be the cure for that very common pain.
How do you find pain points?
Simple.
Ask yourself: what does my ideal client do when they need help? Where do they go, both online and off?
There are many types of resources available within all niches. The three resource types you are most likely to find are:
trade associations
publications
events
A trade association assists their members by offering content, like a blog, and events with speakers. The topics of both would address the pain points of their members. So essentially, a list of blog posts or a schedule of speakers and their topics in your niche would give you a list of pain points.
Try it — take a look at a trade association in any market and see if you can figure out the problems that need solving.
Do the same with any industry publication, where the articles, blog posts, and other content addresses the readers' pain points.
Likewise, any conference or event would attempt to solve the challenges of the attendees with speakers who provide possible solutions.
AWAI's Bootcamp is a perfect example of this.
If I were marketing services to copywriters and wanted to know what the pain points of copywriters are, I could take a look at the session schedule to see what topics the speakers are covering.
Looking at last year's Bootcamp schedule, I would find plenty of pain points to address:
Exactly What to Do and Say to Close a Sale
Finally Choose Your Niche and Run with It
Figure Out Projects You're Unsure of on the Fly
Or, if your niche were digital agencies who hire copywriters to work on their client projects, you could find out what they're struggling with by taking a look, for example, at the schedule for Digital Agency Day. Here's what I found when I looked there:
Make Your Prospects Crave What You're Selling through Storytelling
Selling the Solution, not the Scope
From these topics, you can deduce that digital agencies need help with storytelling that sells and using solutions to sell — these are both skills that copywriters can offer. And that's just one simple example.
So, go see if you can find three pain points for your niche that you can use in your self-promotion. And then make it clear that you can be the solution to their problems.
Do you have any questions about Ilise's process for finding your ideal client's pain points? Please share with us in the comments below so we can help.

The AWAI Method™ for Becoming a Skilled, In-Demand Copywriter
The AWAI Method™ combines the most up-to-date strategies, insights, and teaching methods with the tried-and-true copywriting fundamentals so you can take on ANY project — not just sales letters. Learn More »

Published: August 28, 2018