3 Proven Ways to Move Forward in Your Copywriting Career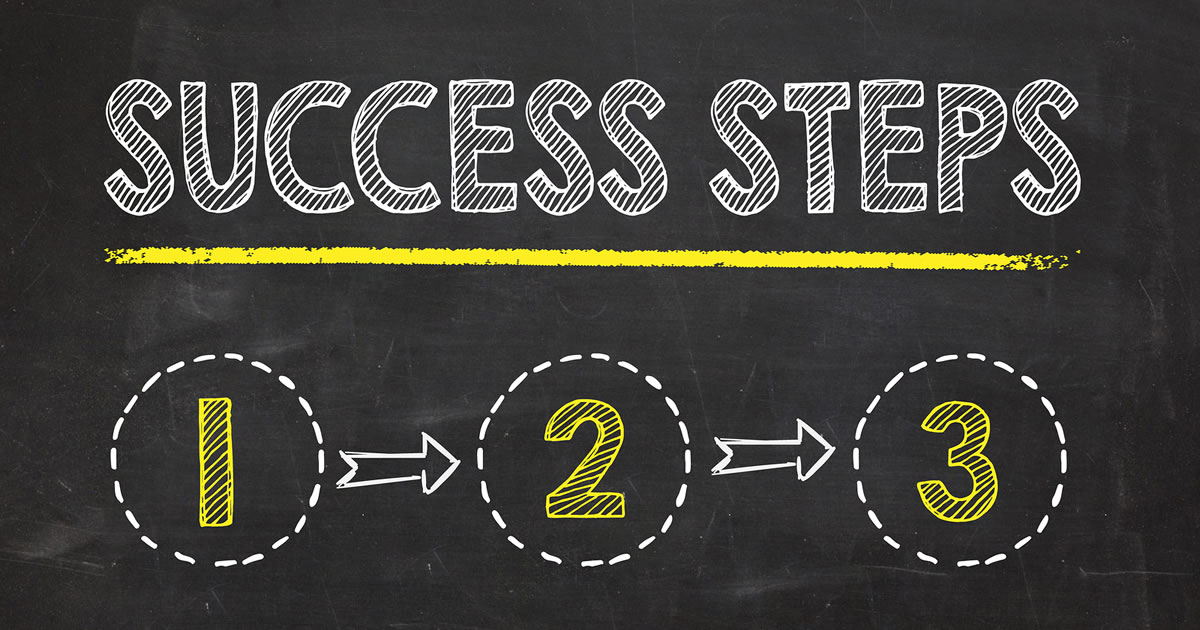 If you want to move forward as a paid writer, consider taking a tip from a "Dear Abby" column like I did.
Abby had received a letter from a woman who works independently as a designer. The woman was having trouble getting motivated to do her projects, even after setting deadlines.
Abby was ruthless in her reply. No hand-holding or coddling or encouragement from her at all. Instead, she said, "Cut the self-indulgence and move forward." Bang.
When I read that line as a new freelancer, it was like cold water in the face. I realized I spent a lot of time thinking about the possibilities writing holds, but rarely took action. I changed that — fast.
If you're in the same boat, you should know about these three proven ways to accelerate your writing career:
#1: Decide What You Want — and Dig Deep
If you're not sure where you're going, how can you even get started?
It's like setting out on a road trip without any particular destination in mind. You'll cover some ground … and maybe you'll have a few adventures along the way … but at the end of the day, where will you be?
Without a destination in sight, there's little incentive to push forward as a writer.
So think about what you really want. Not just from your writing career, but out of life.
Start by thinking about details, like the number of hours you want to work each day or your income goal for the year.
Then dig a little deeper. Picture the life you ultimately want. Do you see yourself traveling three months of the year? Or working a permanent part-time schedule? Spending more time with family? Or pursuing a hobby?
When you clearly articulate your end-goal — beyond the basics of making money as a paid writer — you'll lay the foundation you need to move forward in your career.
And once you've decided, make sure you put your goal on paper. Post it on a wall where you'll see it every day. Tell people you know. Write about it on Facebook. Tweet it.
Do whatever you have to do to spread the word so you can't tuck your goal back inside when the going gets tough.
Remember, you won't get anywhere until you know where you're going. But with a clear goal in mind, things will start to fall into place. Everywhere you look, you'll see potential new ways to move forward and turn your burning desire into a real live writing career.
#2: Recognize Writing as a Genuine Asset
It's no secret. Life as a writer can mean a lot of money. It can also give you the freelance, no boss, flexible-schedule lifestyle you want.
Given that, do you ever find yourself thinking it's too good to be true? Or have you ever thought, "I can't believe I actually get paid to do this stuff!" There are two things wrong with that attitude.
First, it contradicts the inherent value of quality copywriting. Second, it overlooks the reality of the Internet as today's vast marketing medium of choice.
The truth is, good writing makes things happen. You can launch businesses with what you write. The right kind of copy can help your client churn out steady revenue or get a higher ROI.
Essentially, your copy can mean the difference between a company going under or making solid profits.
Just look at six-figure copywriter Joshua Boswell. He often shares the story of how he wrote copy that kept his children's private school from folding. Despite the mega-profitable projects he's had since, it remains his proudest moment.
Quality writing is a tangible, significant, powerful service. It positions you to be the hero for your client — the motivating force behind their success.
And the demand for quality writing, especially on the Web, is growing exponentially. Fast growth means lots of opportunity. Which means little resistance when you put yourself out there. And it's always easier to find work in an industry that's expanding fast.
As such, targeted copy is worth every penny you charge. If you're serious about moving forward as a writer, embrace this fact.
#3: Connect with People Who Share Your Goals
There's a reason athletes benefit from team-training, even when they compete in individual sports trials.
It's the same reason mentors can make such a difference in your life. It's why support groups are effective.
Having someone who understands your journey and shares your passion is worth everything when you're forging your own path.
In the case of paid writing, having a network of peers can mean the difference between floundering along with little progress or watching your career take off.
Part of it is the simple law of faith. If someone else can do it, so can you. For a lot of us, seeing is believing. Knowing someone else who enjoys life as a well-paid writer is a great motivator.
It's also proof that your goals are in reach. So seek out other copywriters who share your passion or relate to your goals. Choose carefully. Look for positive attitudes and natural motivators.
Keep in mind — there's nothing wrong with getting support — especially if it's something that keeps you inspired through tough times.
In contrast, you don't want advice from unproductive people who can't contribute encouragement.
Unless you know they'll stand behind you, don't rely on your usual network of friends or contacts. Instead, put yourself out there and reach out to like-minded people. Attend networking events and conferences. Visit forums where other professionals hang out. Join a group like Circle of Success. Connect with colleagues through social networking sites.
Follow These Steps and Move Forward as a Successful Copywriter
If you're serious about moving forward, these three steps will make all the difference.
1. Decide what you want and clarify your end-goal.
2. Recognize you're in a field that can get you everything you want.
3. Surround yourself with like-minded people who will help, support, and encourage you.
Do these things and not only will you move forward, you'll blow your writing career out of the water this coming year.
Are you ready to dig deep on what you want to do? Do you need help clarifying your end-goals? In the comments below, please let us know what would help you move forward.
Editorial Note: If you'd like to join a group of people who share your goals and ambitions, check out Circle of Success.
Like-minded writers, talented instructors, and a personal mentor will help you achieve your goals.
COS offers advanced targeted learning programs, a customized career plan, and a vast library of resources to help you build your skills and make huge forward progress in your career. Check out all the benefits here.

The AWAI Method™ for Becoming a Skilled, In-Demand Copywriter
The AWAI Method™ combines the most up-to-date strategies, insights, and teaching methods with the tried-and-true copywriting fundamentals so you can take on ANY project — not just sales letters. Learn More »

Published: October 22, 2018