Practice Assignment: Write a Powerful, 309-Word Blog Post about a Good Night's Sleep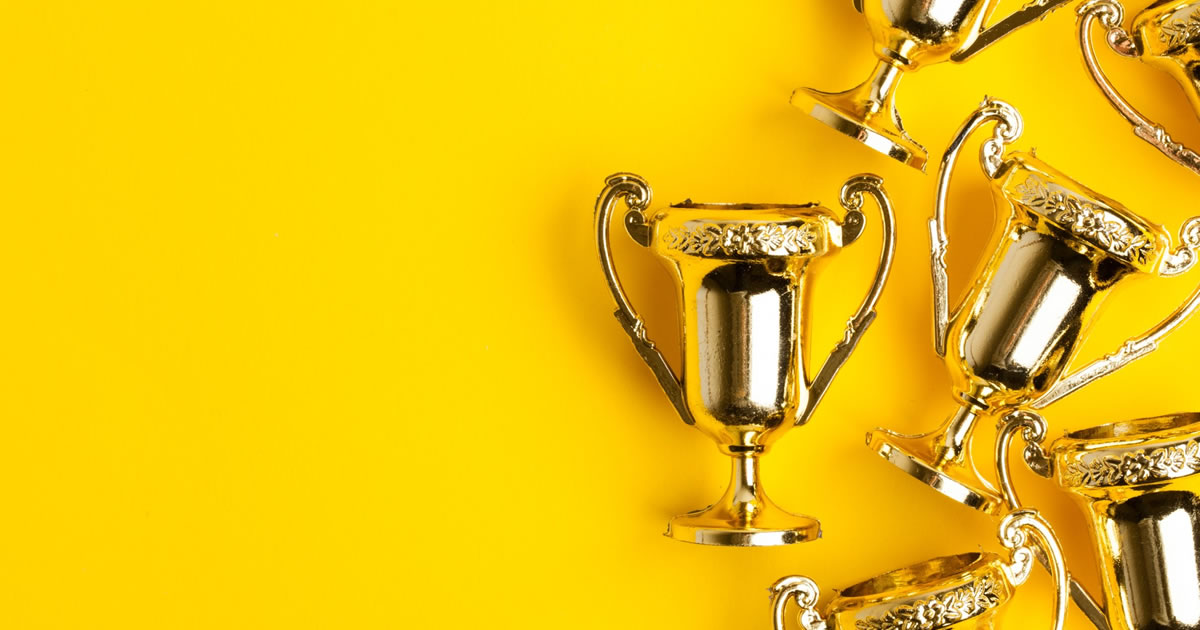 Practice makes a big difference in your confidence … so I'm going to brief you on a content writing practice assignment, right now, in this article. Plus, I'll give you tips for writing a solid blog post.
Follow along and you can gain immediate, hands-on experience with writing a blog post, just like you would for a real client.
It's your chance to get some practice doing an assignment like a pro, and craft a polished piece you can add to your portfolio.
You're going to be supporting a mattress company that offers well-constructed, non-mainstream products to make sleep come easier and to help sleepers wake up feeling refreshed and pain free. (Yes, please!)
Here's How It Works …
First, I'm going to brief you on the job, just like a real client would.
Then I'm going to give you some tips on how to write the copy.
Finally, once you've written your copy and gone through a few drafts to make it the best it can be, you'll have a professional copywriting project you can put in your portfolio!
And it's a great opportunity to get a sense of what it feels like to be given a brief to write copy for a real client.
Now, let's get started …
Here's Your Brief …
Your job is to write a brilliant short piece of content for Forty Winks — a ship-on-demand mattress company.
This copy is going to appear on their website as a blog post.
There'll be a headline of 9 words or less followed by up to 300 words of text that includes a soft call-to-action at the end to subscribe to their email list.
You probably see blogs like this yourself on all kinds of websites — alternative health, fashion, travelling, parenting, gardening, and so on.
The goal is to build a relationship with the reader, to grow the authority of the website, to attract traffic, and of course to capture leads through that call-to-action at the end.
The goal is NOT to sell. Keep your focus on educating, inspiring, entertaining … or some combination of the three.
Basic Product Info
When you land a project, your client will always give you some briefing information like this, whatever you're going to be writing.
The company: Forty Winks (I made the name up. But it's based on a real product!) This company is dedicated to helping frustrated, tired people get a better night's sleep. They create well-constructed innovative products to that end.
Target Audience: People who sleep too hot or wake up sore in the morning. People who hate conventional spring mattresses and typical pillows and who feel like Tempurpedic and other big-name sleep product-brands are way too expensive.
The Flagship Product: A multilayered mattress that does not use a spring construction.
Features:
This mattress has a top layer made from open cell foam for breathability.
Relieves pressure on key areas of the body.
Uses zoned support to give extra support to areas that need it most.
Provides motion isolation so that your spouse, partner, or pet won't disturb you … and vice versa.
What's unique: The zone support sleeping system helps provide a better night's rest with no painful hot spots in the morning, and the mattresses breathability helps keep sleepers cool so they sleep more deeply.
Price: This mattress is under $1,000 for a Queen, which comes in quite a bit lower than most name brands featured in mattress stores.
(Since your goal isn't too sell, you won't be writing about the product, but knowing about a company's product line and especially their flagship product is important. In this case, it tells you that your blog post shouldn't share sleeping on a spring-based mattress as your quick sleep tip!)
Your Assignment: Write a 300-word blog post focused on a single quick tip for a better night's sleep. Craft a compelling headline using nine words or less. Then in your lead, grab your reader's attention with a startling fact, a surprising story, or a big promise.
Reveal your quick tip for better sleep and provide background information on why it works.
Then wrap up with a conclusion and an invitation to get more quick tips and other sleep related information and promotions by becoming an email subscriber.
How to Research and Prepare
Copy and print out the briefing information above.
Then go to Google and do a search for mattresses. Visit several mattress websites and check out their blogs.
Look at the topics they cover. Study the structure they use and the voice they write in.
Take notes. Get a feel for the how companies approach content marketing in this niche.
In other words, do your homework!
This is how it goes with real clients. They give you a briefing, then you do your own research too, digging deeper and immersing yourself in the product, service, or niche
Pro Tips for Making Your Content Better
Once you've done all that research, you might think it's time to start writing.
Not so fast!
That's just Step One.
Step Two is to immerse yourself in the lives of your intended audience.
Close your eyes and imagine yourself as someone who has difficulty sleeping.
What are their immediate pain points from that problem?
What other problems are triggered by those pain points?
For example, the immediate pain point might be that they are tired. But an even bigger problem might be that feeling tired makes them snap at their kids when they come home from school and so they're also feeling like a failure as a parent.
Not sure how to figure out your audience pain points?
Here's a special pro tip for you …
Go back to those mattress websites. Now, instead of reading the blogs, go to the product pages, and read the buyer reviews!
THAT'S where you get to know how it feels to be in your prospects' shoes.
Totally immerse yourself in those reviews and opinions. Get a feel for the language buyers use when talking about these products and the problems they have solved for them.
Do that and THEN you'll be ready to start writing.
Tips for Writing Strong Content
You know who you're writing to, and you know what the competition looks like.
Now it's time to dig in and write your own content.
The first step is to pick a topic that will resonate with your audience. Since you're writing a short content piece focused on a single quick tip, that won't be too hard. Especially since you know your audience's pain points from the research you did.
The second step is to do some research on your topic. Remember, you'll need to do more than just share your quick tip, you'll have to explain why it works.
Spend a little time reading up on the topic of your choice. Don't just read one article or one study. Read several.
Now, when I write content, I like to start with a basic headline. I don't worry too much about it at the beginning. I just want a line to focus my thoughts.
After I put down a basic headline, for a project this short, I just start writing. I try not to edit myself as I go. And I certainly don't worry about word count. I often set a timer and write for 15 minutes, just letting my thoughts tumble out onto the page in any old order.
Then I look at what I have. I highlight the good stuff. I delete the chaff. I take what's left and put it into a logical order.
And then I edit to make it as strong as possible.
After I've finished my first draft, I look back through my work for the strongest idea or turn of phrase and I use that to revise and rework my headline, often coming up with several variations before settling on the one I think is strongest.
Some key things to keep in mind about strong content:
Your headline is very important. It's what will draw your reader in, yes. But it's also what's going to attract clicks from search engines and social media.
Your lead is also very important. Your lead sets your reader up to be excited or curious about what is to come. Promise to reveal something worthwhile and they will stay with you.
Pay attention to the flow of your work. Once your reader is reading, they won't stop as long as you make it effortless. Read through your copy out loud before submitting it and make sure it flows.
Make good on your promises. Whatever you promised your reader in the headline and lead, make sure you've delivered by the end.
Give your work a satisfying ending. Too many blogs end abruptly. Provide your reader a conclusion that makes them feel they read something complete.
Three More Important Tips
First …
I've been a professional content writer for 18 years now.
And one thing I've learned for sure … my first draft is NEVER my best draft.
So … spend some time editing and reworking your copy. Write several versions of your headline. Ask yourself how you can make your ideas clearer, and how you can make your flow better.
Keep revising until it's the best you can do.
Second …
Almost every decision we make is driven more by our hearts than our brains. We read stuff to satisfy our emotions. We read stuff to make ourselves feel good.
So … don't focus just on the facts … give thought to the emotional triggers too.
Third …
You're not trying to close the sale with this copy. In fact, you're not trying to sell at all …
Your task is to make the reader feel good about having read what they read, and to want to sign up for the website's email list at the end.
The purpose of content is to raise awareness, to build trust, and to create relationships … and all that helps to capture more leads.
Remember, the real value in doing this assignment lies in the practice, and in having a piece of writing for your portfolio.
Final tip: If you belong to a private online copywriter's group, you could post your copy and ask for feedback.
Time to get writing … and remember to practice your writing every day, and you'll feel more confident. Guaranteed.
Do you have any questions? Let us know in the comments.

The AWAI Method™ for Becoming a Skilled, In-Demand Copywriter
The AWAI Method™ combines the most up-to-date strategies, insights, and teaching methods with the tried-and-true copywriting fundamentals so you can take on ANY project — not just sales letters. Learn More »

Published: February 11, 2020