Are Your Plans Derailed? I Don't Think So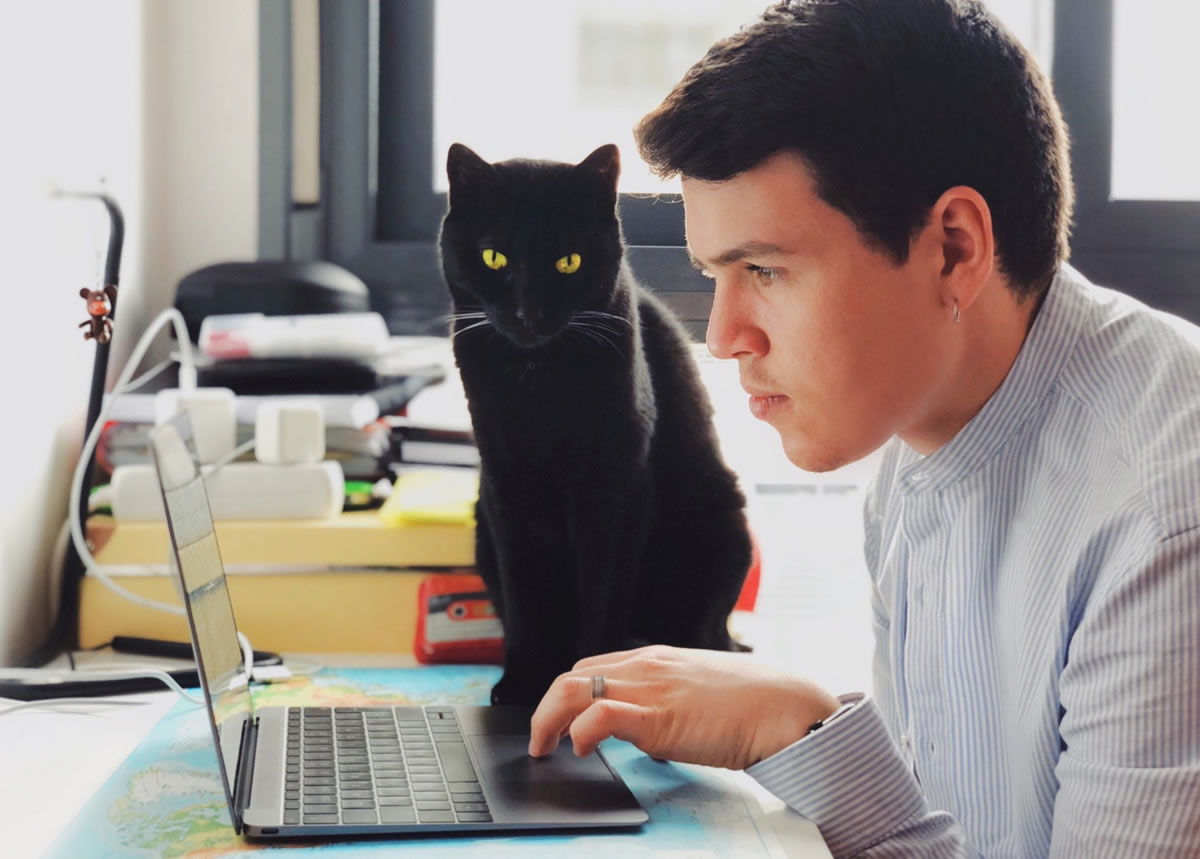 You were off to a great start. 2020 was looking good. First quarter was almost over and this was going to be your year!
And then, well, we all know what happened.
Now your plans to launch or grow your copywriting business have been slightly derailed.
I know.
2020 started off with a bang for my coaching business too. And now things are a bit uncertain. That's life — it's full of surprises and, yes, obstacles that have to be overcome. This isn't the first curveball in my 30+ years in business and it certainly won't be the last — that I can count on!
But from what I've read, there are two ways to handle any type of difficulty in life:
You can react with fear, anxiety, despair — that is, the typical way.
Or you can respond constructively, calmly, and hopefully. And even if you can't change your external circumstances, you can use any challenging time as an opportunity to cultivate your inner resources and to see what you are made of.
Which one do you choose?
Personally, I prefer the second option, because ultimately, I am responsible for my life — that's why I love being self-employed. I know that we are all stronger than we think we are. And that we have inner resources we're simply not using.
This is the time to harness those resources.
The reality is, we live on a fragile and dangerous planet, with earthquakes and volcanoes and hurricanes and floods and tsunamis — not to mention the meteorite that decimated the dinosaurs 60 million years ago. So let's keep it all in perspective.
Most of us have had it pretty easy — we are indeed the lucky ones.
At the moment, the entire planet has been thrown a bit of a curveball. How you respond is up to you. You decide what you will do and what you don't do.
One thing that has become clear to me: if you want to be in business for yourself, you must build yourself a healthy business.
By healthy, I mean:
Your mindset is clear and positive and flexible, on the lookout for opportunities.
Your network of clients and colleagues is strong and your marketing is consistent.
Your pricing is geared toward profitability.
If you already have a business, but you suspect it isn't very healthy, this is the time to do something about that, whether you're a newbie or a veteran or anything in between.
How? What should you be doing right now?
It depends. There's no one-size-fits-all formula right now. But it's always a good idea to "get your ducks in a row".
Also, I do think LinkedIn will be increasingly important, so if you haven't seen my Inside AWAI presentation, be sure to watch Getting Great Writing Clients via LinkedIn.
The best thing you can do right now on LinkedIn is find everyone you know or have ever known in your career and write them an unsolicited recommendation. They'll be grateful and they may even reciprocate with a recommendation for you.
Plus, you can always …
Stay in touch. Reach out, one person at a time, with a genuine and simple message of care and concern. Let them know what's happening in your corner of the world and find out the same.
Give yourself a purpose. Many of my clients are doing what they know how to do: communicate with helpful and useful content.
Keep things in perspective by focusing on history and limiting news consumption to twice daily (really).
Be smart. If you sense you're not thinking straight, don't make quick decisions. Pay closer attention to everything (including where you put your keys) and reach out for a second opinion when you're not sure.
And finally, give more. Do more.
Go out of your way to add value to every project you are currently working on. (I happen to know that many of you are busier than ever.) This is the time to go above and beyond and to give and do more than you usually do, because you can and because it's an investment in your future.
How? Add an extra round of revisions or an extra concept or an extra bit of time. And let them know. "I'm throwing in an extra idea for you — just because." Your clients will appreciate it.
I can guarantee that it will pay off down the road. Remember, building a business has nothing to do with instant gratification. Nothing happens overnight and you have to be in it for the long haul. That's the road to success, even in the midst of a pandemic.
Do you have any questions about how you can move forward? Share with us in the comments so we can guide you to more resources.

The AWAI Method™ for Becoming a Skilled, In-Demand Copywriter
The AWAI Method™ combines the most up-to-date strategies, insights, and teaching methods with the tried-and-true copywriting fundamentals so you can take on ANY project — not just sales letters. Learn More »

Published: April 27, 2020