How to Get B2B Copywriting Clients … and Why You Should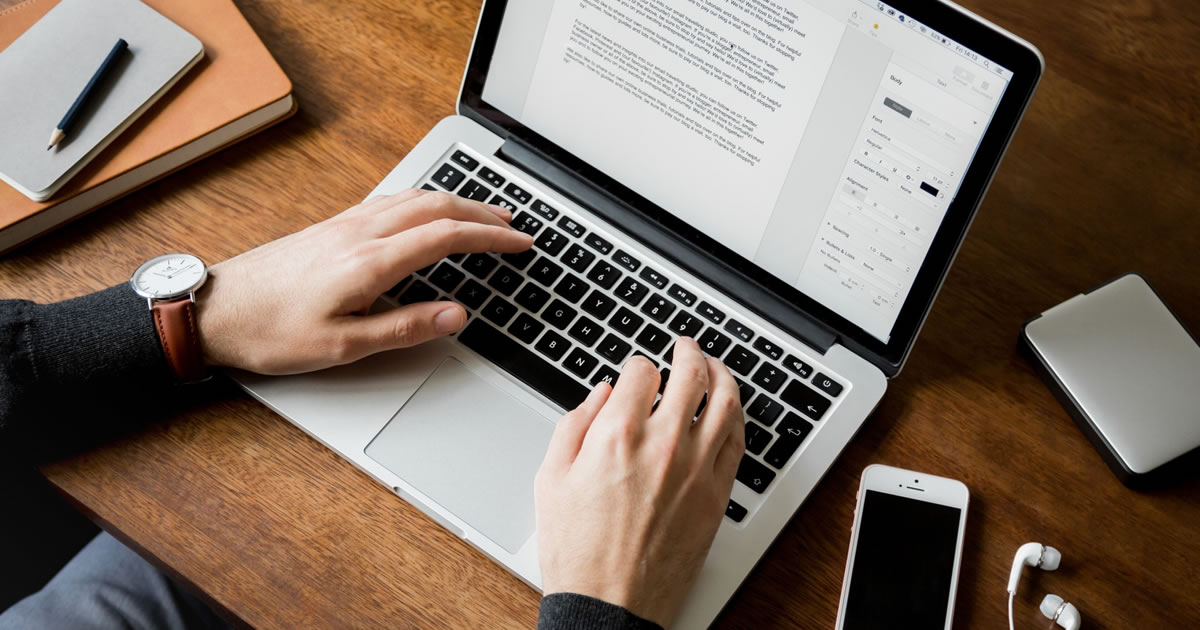 I got up early the other day to make breakfast. Had the bread in the toaster and was cooking the bacon and eggs when I smelled something funny. The toaster had stuck, and it burned the bread.
Time to buy a new one!
Just like that … I supported at least six B2B companies with my purchase.
Companies that could be great B2B copywriting clients, by the way.
From the sheet metal company to the cardboard box maker, and even the trucking outfit that shipped it from the manufacturer to the retailer to me … all of them got a chunk of my change!
But, have you ever thought of letting them support … you?
They can.
B2B copywriting clients are some of the best in the world.
I know that for a fact … I write for them.
And they support me quite well.
Quite well, indeed.
What are B2B companies?
B2B or Business-to-Business companies are defined as manufacturers, wholesale merchants, and service providers whose target market or ideal customers are other businesses.
They provide the products, software, and services used by other companies in their workplaces. They range from machinery and equipment manufacturers to office furniture wholesalers to ERP (Enterprise Resource Planning) software vendors to, yes, even snack companies.
As B2B copywriting clients, they need tons of copy and content marketing. And many will pay handsomely for good copywriting.
So how big is this B2B market?
According to an article on the Compile website:
Overall, the U.S. has 29.5M employers. That's a large number when you consider the U.S. population is 312M, nearly 1 employer for every 10 people … the actual number of B2B enterprises is 5.72M.
5.72 million B2B companies.
In a word … huge.
What you need to know about B2B copywriting clients
Let's start with this. B2B copywriting clients are people, just like you and me.
They have the same hopes and goals and dreams … and fears we do. Take off the suits and stick them in blue jeans, T-shirts, and sneakers, and you'll see they're no different than us.
They want to succeed in their businesses. They want to help their customers. And they want to secure their families' futures.
Sound familiar?
When they contact a freelance copywriter, it's for a good reason. They need help achieving those goals and dreams.
But, don't they already have staff writers, you ask?
Sure, some do.
But many don't have enough writers to handle the boatloads of content and copy that must be written. Or they don't have in-house writers adequately skilled to write what they need, especially content marketing.
And believe it or not … some don't have any writers at all, or just a few.
If they contact you, it's because they need your help.
So, don't be afraid to seek them out, or answer their calls. You're an asset, a partner, a needed resource. And understand that most of them don't need "just a writer."
They need a partner to help them succeed in today's competitive marketplace.
Be that partner.
What will you write for B2B copywriting clients?
One reason I love writing for the B2B market is the variety of projects. Most of them are relatively short, but quite profitable for the time spent writing them.
Right now, my most requested projects are corporate blog posts (starting at $400 and going up from there) and case studies, ranging from $1,500 to $2,000 each.
Other common B2B copywriting projects that clients request are:
White papers
Brochures
Web content and web articles (evergreen content)
Placed articles for trade publications
Lead generation pieces
Informative email series and newsletters
Web page copy such as About pages, team bio pages, landing pages, and product descriptions
There are other projects you might be asked to write. I've written most of the ones listed. And for those I haven't, AWAI has all the resources I need in the Business-to-Business section of their catalog.
Many B2B copywriting clients have deep pockets. They're more than willing to pay good fees. Hiring a skilled copywriter isn't an expense as much as it is an investment in their business.
Once they find "their" copywriters, they want to keep them. They don't want to go shopping around again.
They've hired you to take a load off their shoulders. And if they like you and value your skills, they'll do what it takes to keep you on board.
I have several clients for whom I've been writing their copy and content for years. And just a few weeks ago, a large, established company accepted my proposal for writing ongoing corporate blog posts … at $2,000 per month for four articles.
Think about that for a minute.
It only takes four or five like that to generate a six-figure income.
How to pick a B2B copywriting niche
In the past, I've recommended you find a niche you know something about.
My reason has always been, "If you write what you know, you'll know what to write, for whom and to whom to write it."
But in reality, it's deeper than that.
I had enough on my plate, just learning this B2B copywriting thing. I didn't need to learn a whole new niche at the same time.
So I chose one I was very familiar with, industrial manufacturing and safety. I've been their ideal client for over 30 years. And that gives me an advantage, for sure. An advantage that's kept me busy as a writer for years, and will no doubt keep me busy for a long time.
So, get out a pencil and paper, and start a list of all the experience you have in the job world. You just might find a niche you could target.
But what if your job experience doesn't serve one up immediately?
Do what my friend and mentor Ed Gandia taught me. Find "adjacent industries." You'll be surprised what you might discover.
For example, if you work in a fast food diner or restaurant (I did that a long time ago), you might not think that's a good B2B fit. But consider the adjacent industries!
You probably know a lot about commercial kitchen equipment. Or restaurant supplies. Or food wholesalers. Or cleaning supplies and janitorial services. What about POS (point of sale) equipment … did you run the register?
And let's not forget that amazing industry that brought you your food and other supplies: logistics and trucking.
Stuck for a niche?
Think adjacent industries. All businesses and jobs have them.
When you list your work experience, you'll find them.
Where do you find B2B copywriting clients?
Well, they're everywhere.
But seriously, the best place to research the B2B market, in my opinion, is LinkedIn. It was originally developed for business people to connect. Kind of a business version of Facebook, but without the games and silly memes. 100% business, for sure.
But it evolved to be much more than just that. LinkedIn has a huge search engine database, and it works based on people's personal profiles and company pages.
Using the search feature, you can target businesses in your niche and drill down to find the best person to contact about copywriting and content marketing work. It's amazing what and who you can find. On top of that, your results are much better than using Google for searching out potential clients.
You don't get all the "garbage" you'll be presented on the SERP (search engine results page) of a Google search.
I use the LinkedIn platform daily to research my industry and connect with people who might turn into excellent B2B copywriting clients.
Of course, creating your own rock star profile helps. And using it effectively increases your odds of success. You can find out about all that and more in the program, Your No-Stress Method for Getting Clients.
Using LinkedIn is just one way of connecting with B2B copywriting clients. That program also presents 25 other strategies you can use for reaching out to them, whether you're an introvert, extrovert, or something in between.
Your best resource for working with B2B copywriting clients
Then, once you're ready to go out into the world of B2B copywriting, it's good to have a guide. One of the most valuable resources you have available is AWAI's Copywriting Pricing Guide. It's a free download, by the way.
Thanks to the professional rates I can charge my B2B clients, I've increased my income year after year. You can do it too!
Do you have any questions about getting started in the B2B copywriting field? Share them in the comments so we can get you the answers.

The AWAI Method™ for Becoming a Skilled, In-Demand Copywriter
The AWAI Method™ combines the most up-to-date strategies, insights, and teaching methods with the tried-and-true copywriting fundamentals so you can take on ANY project — not just sales letters. Learn More »

Published: April 20, 2020