What to Include in Your LinkedIn About Section (Especially When You Have No Experience)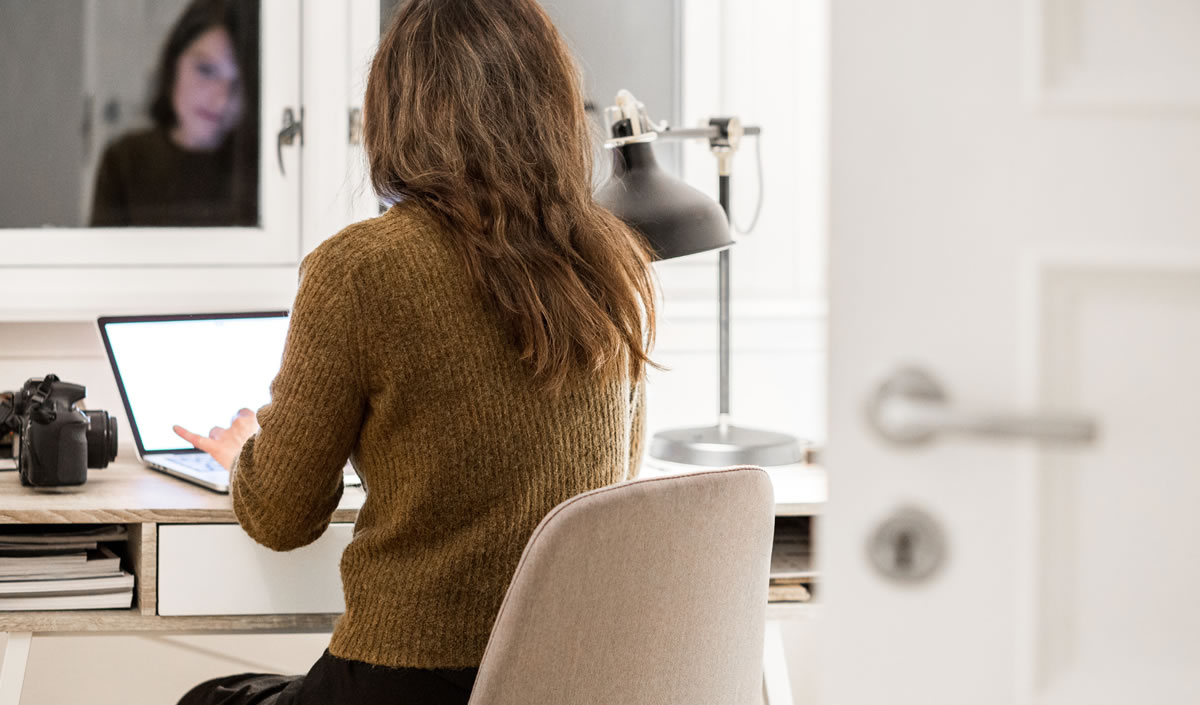 Once you've experimented with a few of the 17 ways I identified to differentiate yourself using only your LinkedIn Title (which is the number one most important aspect of your profile), you're ready to focus on your About section (which is the number two most important aspect of your profile).
Here's the thing: unless your prospect visits your actual profile page, they will never see your About section. That's why your title is so crucial — it's what engages them enough to click and read more — and social media platforms are all about engagement.
When they land on your profile, they will see several things: your name, photo, that all-important title, and your header image.
Then, if they scroll down a bit, they should come to your "About" section (which used to be called the "Summary").
However, they won't see the entire "About" section at first. All they see is the first three lines!
In fact, they won't see any more than the first three lines, unless they take an action — that is, to click "see more" to, well, see more.
You know what that means — you have to make those first three lines count.
Of course, that shouldn't be a problem since you are a copywriter and your job is all about getting people to read what you've written, whether you're promoting yourself to a prospect on LinkedIn (or on your website, for that matter) or selling your client's product or service to their customers.
I know what you may be thinking — "I haven't had enough (or any) clients yet, so why would anyone want to look at my profile?"
This may surprise you but not all clients are focused on your past writing work. Some just want to make sure you can write and that you understand the challenges they face.
That is exactly what you can very easily show (and tell) in your About section. Because your About section is, in essence, also a sample of your copywriting.
So your profile can basically do double-duty — it can show off your writing and tell them why and how you can help — which is especially handy when you are new and don't have a lot of samples to show.
The best approach is to speak directly to your ideal prospect in your About section and make your About section actually about THEM: their needs, their pain, their challenges, and how you solve their problems.
I know it sounds like a contradiction, but your About section doesn't have to be all about you.
Write about your ideal client instead.
Write about his or her challenges and problems — the ones that you are trained to solve using your new copywriting skills.
This is one excellent way — the best way, in fact — to differentiate yourself from all those other copywriters on LinkedIn, especially when you don't have a lot of experience.
For example, let's look at Beverly Matoney, a relatively new copywriter who chose the homeschooling niche because she spent 20 years homeschooling her own children.
In her LinkedIn profile's About section, she talks mostly about the problems faced by her best clients — companies that sell products for homeschooling.
Here's what the first three lines of her About section say:
You have something amazing for homeschoolers, but you're busy! You want to work on your content marketing because you know it will help you grow your business. Sometimes work gets in the way of publishing and promoting content for your audience … (see more)
Actually, if you think about it, some of these problems are pretty universal and can be adapted for almost any market, right?
If you click "see more," you'll see that Beverly goes on to describe what she will do for those who face these challenges.
I can help you build personal relationships with your clients and customers. While you focus on your business, I'll put your thoughts into creative content that grabs attention and builds trust. Plus, I'll put your message into persuasive copy that closes sales. If you're looking to work with an enthusiastic writer who can help you reach your marketing goals, drop me a message.
Nowhere does she talk about or refer to what she's done for others — and it's not noticeably missed.
That's a formula you can follow. What do you know (or imagine) your prospective clients are trying to accomplish? What is getting in their way? And how can you help with that?
Answer those questions in your About section and your LinkedIn profile will stand out from all those other ones where people go on and on about what they've done in their lives, which is usually not all that interesting anyway.
For more information on how to write a professional LinkedIn profile, check out our free Inside AWAI webinar here.
Do you have any questions about using LinkedIn for your writing business? Please share with us in the comments so we can help.

Get Writing Clients NOW: 21-Day System
Marketing and client-getting expert Ilise Benun walks you step-by-step through her proven system for taking simple, no-pressure, daily actions that will have you connecting with clients in 21 days or less. Learn More »

Published: September 18, 2020