Get Paid Twice When You Do Site Audits for Clients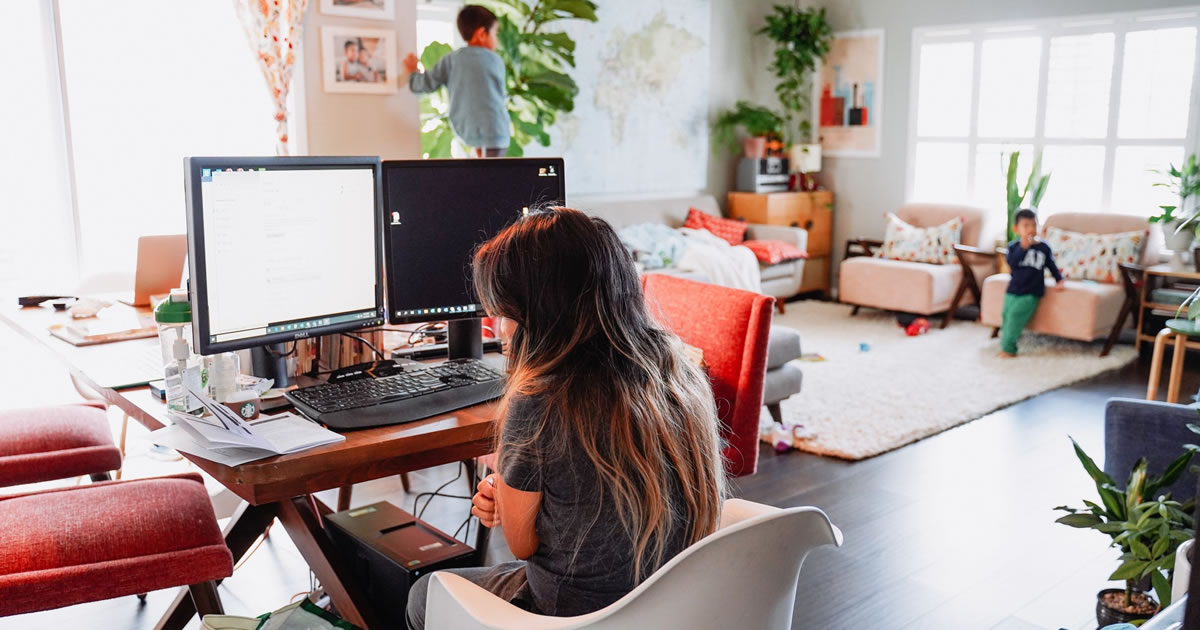 "I love this topic, because it instantly puts you in the driver's seat!"
That's how Pam Foster, a web expert and AWAI's Director of Training, led off a discussion on using Site Audits to land clients. The beauty of the Site Audit, she said, is that you get paid to present your proposal, and then get paid again for doing the work.
What Is a Site Audit?
There are two types of Site Audits. The first is a technical audit, which includes things like link checking and looking at background programming.
The other type focuses on how the site content works to drive traffic and achieve the company's marketing goals. That's the type of Site Audit Pam offers.
No matter who the client is, Pam always approaches her Site Audits in the same way.
#1. Pitch Your Services
When Pam gets a call asking for her help with website content, she'll visit the site while she's on the phone with the prospect. She'll focus on one or two obvious areas where she can make improvements, then offer to write a proposal for a complete Site Audit.
The proposal serves as a sales letter for Pam's Site Audit services. She always includes a promise, a picture, and proof.
You promise that your services will uncover areas of opportunity for improvement, and you paint a word picture to help the prospect visualize success, whether it's more traffic or better conversions. Then offer some proof by describing some of the other sites you've helped or the kinds of results companies have generated with your help.
Pam doesn't review every page of the site. Instead, she focuses on the homepage, and two or three secondary pages to look for trends, gaps, and opportunities.
Of course, the proposal also includes a price — this is the fee for performing the audit, not for fixing the site. Depending on the site and your experience, a reasonable fee could range from $1,000-$2,500 and you can expect the Site Audit to take 6-10 hours of your time.
Pam's proposals always include some keyword research — even if the client provides it, she does her own. She also reviews the website's messages to find what works and what doesn't, then grades it against best practices criteria.
Only then does she write the report, which includes recommendations for the actual website work to be done.
#2. Start Smart
Pam asks questions before she begins the Site Audit — lots of questions. She's very organized, and uses a brief or a questionnaire to get the information she needs.
Your questionnaire or brief should cover the client's:
Mission
Key competitors
Ideal buyer
Typical keywords
Why isn't the site working?
The mission would be the action the client wants his site visitor to take. Maybe it's downloading a report, case study, or white paper. Whatever it is, you need to know so you can bring about the desired action.
Pam always reviews the websites of the client's most important competitors. Once she sees the competition, she can recommend ways for the client to differentiate himself from them.
The ideal buyer is the person you'll talk to in the content.
What are the keywords and key phrases a typical customer would use? Is it a local business? If so, the location is an important keyword, and it's one that many sites ignore.
When you ask for the client's ideas about why the site isn't working, Pam warned, "sometimes you become a therapist in a way." Your client might have a gorgeous site that he paid a lot of money for, but it's not effective and he's very frustrated.
#3. Measure Against Best Practices
Content and usability must work together. If the site isn't organized and doesn't present the content in a clean, user-friendly way, the content can't do its job. Website elements should be easy to find, in the location where the user expects them.
To check the site against best practices, Pam has created a 21-Point Usability Checklist, and all of the items should be in place for the website to be "working."
Once you've diagnosed all 21 items, you're ready to move along to Pam's "5 C's of Content that Works." She describes this as "a quick, five-point measure of any web page."
The page must be:
Customer-focused
Competitive
Clear
Conversion-focused
Consistent
"You don't have to do this on every page," Pam pointed out. Usually if a headline on one page is weak, all (or most of) the headlines will be weak. If there's no Contact Us area in the footer on one page, it will be missing from other pages, too.
Review the homepage, of course, along with one category page, a specific product or service page, and the Contact Us page.
#4. Report and Recommend
Your report should include:
A letter outlining the strengths, weaknesses, and opportunities you've found. Keep it positive.
Specific page findings and recommendations. Describe what needs fixing, but NOT how to do it (that's your job!). Include visuals where possible — take a screenshot of the page, and add notes to show where they measure up (or don't measure up) against the 21-point checklist or the 5 C's of Content that Works.
21-point Usability Score table. Your table should include each item, a column for Yes, a column for No, and an Explanations column where you'll summarize why that item received a "No" response.
After you send the report, schedule a time to review it with the client by phone. Pam recommends going through it, item-by-item, to clarify and answer any questions they may have. It's a good idea to have everyone sit in who would be involved in approving changes.
Once you've reviewed the Site Audit, be ready to start negotiating for the contract to carry out work on the opportunities you've found for your new client.
A Stepping-Stone to Future Copy Projects
Pam offers a Site Audit to prospects who contact her but aren't sure exactly what help they need. She explains how the Site Audit will help them determine their needs, and explains what she'll provide.
To help AWAI members get their foot in the door with prospects, Pam has taught the complete, proven Site Audit process (check it out here).
A Site Audit is a good way to get paid twice, Pam reminded us, and then have a clear roadmap for yourself, for the client, and for the developer.
Do you have any questions about getting started with Site Audits? Share with us in the comments.

Site Content Audits Made Simple: Consult Your Way to Lucrative Web Copywriting Projects
Get paid upward of $2,000 to audit a website's content by following a simple checklist. And then get paid AGAIN to write the content! Learn More »

Published: July 1, 2020