Is Fear Holding You Back from Your Writing Dreams?
After taking part in yesterday's Freelance Writer Fest, I have one message for you …
You can do this.
Really, you can.
I realize starting a new venture like becoming a copywriter can be daunting, no doubt.
Yet, I see the rewards once you push past any fears that are holding you back, so I WANT you to move forward. That's what events like the Fest are all about!
And to give you some extra help, I asked Ilise Benun, who has mentored countless creative professionals, to talk about a fear that isn't discussed very often. Follow her advice so you can conquer it once and for all.
Ilise is one of the experts from the Freelance Writer Fest. (I hope you were there, it was awesome! If you missed any of the sessions, you can check out the replays here.)
If you've yet to launch your business, or you're simply not happy with the progress you've made so far, we've come up with the ideal opportunity for you.
This is your chance to get my and the AWAI Training Team's undivided attention for 5 straight days … blast past any roadblocks … and get set up as a professional writer.
Join me, Katie, and the AWAI Team because we're clearing our schedule for 5 days so we can spend time with you, giving you what you need to become a professional writer in a super-short time.
It's a big goal …
But we've proven it works. (See for yourself here!)
During our live Launch Party, we'll help you with building up the "business" side of writing for yourself, landing your first client, setting achievable business goals, and punching up your writing skills with short assignments and feedback …
Our team will give you the support you need to build up your confidence and help you move forward fast.
>> Check out all the details right now so you can join the Party!
To your success,
Rebecca Matter
President, AWAI
Is This What You're Afraid Of?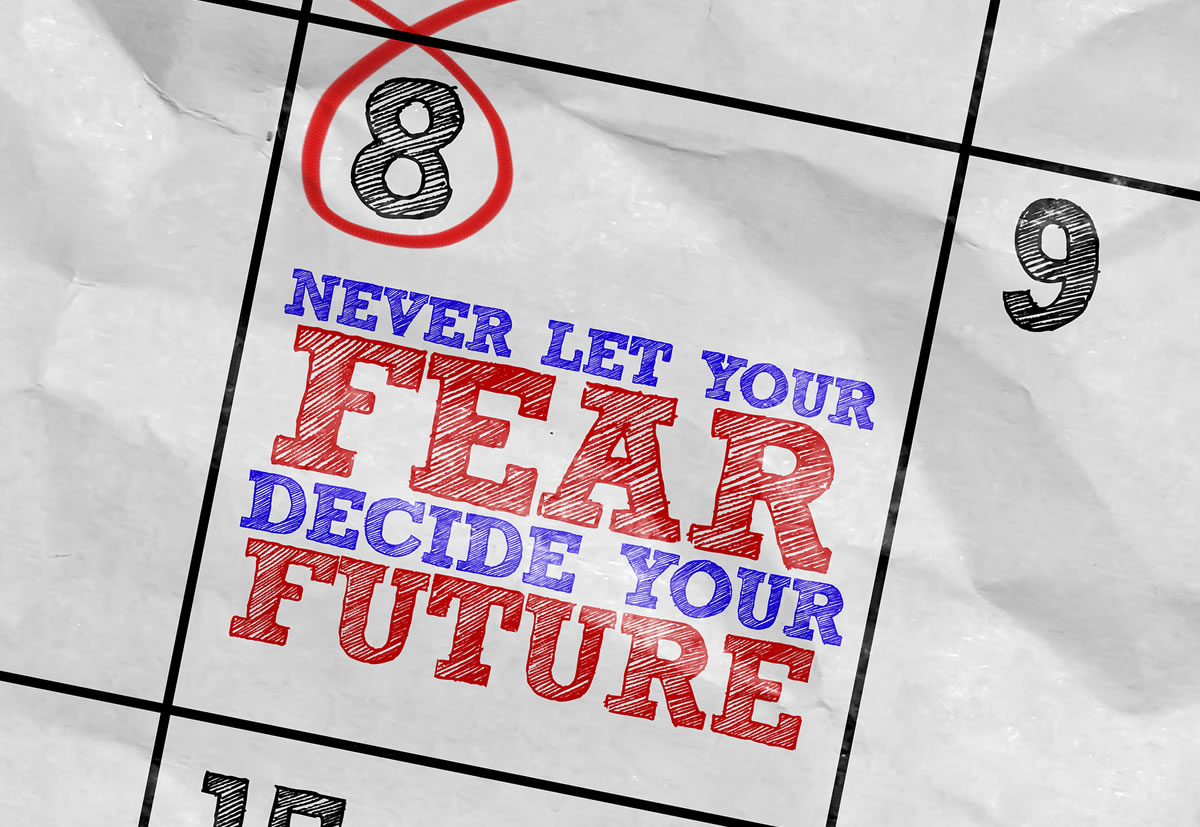 Let's talk about fear.
Not fear in general. I have a very specific fear in mind.
It's one I don't hear anyone talking about …
Yet it's a fear I sense in many new copywriters.
The problem is, it's under the surface, so if you have it, you may not even be aware of it. But I'm sure you'll recognize it when I describe it.
Are you perpetually getting your "ducks in a row?" (How many ducks are there, anyway?)
Or are you very busy preparing (over-preparing?), but never feel ready to start your business, especially to start finding clients?
Or maybe you bring yourself to do a little bit of marketing, but you give up or change tactics right away, before any of your marketing efforts has a chance to work its magic? (Because that's the funny thing about marketing — it really does work!)
Sound familiar? If so, you're not alone — not by a long shot!
And no, I'm not talking about the fear of failure — that's too obvious — and a bit cliché.
I'm talking about the fear of actually getting a client.
Are you afraid of landing a client?
Because if you land a client, you know what happens next …
You have to write some real copy.
That's when the rubber hits the road (speaking of clichés).
That's when you'd really be on the spot to perform.
And that's when the "truth" about your copywriting skills would be revealed.
What if you're no good?
What if what you write doesn't work?
What if you can't write for anyone but yourself?
You see, if you never actually land a client, you never have to deal with any of that.
You never have to really put your work out there.
You never have to worry about how your copy will perform.
Yet you'll also never really know if you're any good.
In fact, I think the real fear — the fear that burrows even deeper than the fear of landing a client — is the fear that you can't write after all — even though you really, really love to write.
So you tell yourself that if you just keep learning and preparing, one day, eventually, you will feel confident enough about your writing that you will feel ready to do the marketing that you know it takes to land the clients.
Is that you?
If so, there is something I want you to know: there is absolutely nothing at all wrong with staying on this path. Nothing at all wrong with learning to write for the rest of your life and never landing a client.
If that's what you want, there's no problem with that. Writing for yourself is a beautiful thing and you will live a happy life writing to your heart's content. And I have no doubt that you will get better and better at it, the more you do it.
But if you really want to be a copywriter, and if you want to make money as a copywriter, then you have to build a business. That's a fact.
Now, here's the trick: To build a business, you don't actually have to get over the fear. You can keep it.
But you do have to stop letting the fear win.
Because there are two ways you can respond to fear: positively, or negatively. And you get to choose.
For reasons I don't understand, most people choose to respond negatively, by letting the fear hold them back, by letting the fear win.
But if you choose to approach it a different way, you may find that fear is a fantastic motivator.
In life, it guides our "fight or flight" responses and helps keep us safe and alive. It heightens our senses and awareness. It keeps us alert and helps us to better prepare for the future.
That applies in business too.
Your natural fear response to flee can in fact stretch you, and may actually push you further than you thought you could ever go, especially if you have support and encouragement.
So from my point of view, fear is a good thing. It means you're passionate about what you want to do.
It means you know that the marketing will actually work, if you do it. That's why you haven't — yet.
So here's another cliché: I highly recommend that you "embrace the fear." Face it head-on! Stare it down!
Because starting something new is indeed a scary process — especially if you're used to being good at what you do and have become accustomed to the confidence that goes along with competence.
Starting from scratch is tricky. It takes guts. And it takes practice.
The good news is, you have plenty of time to practice, to make your mistakes, and to learn from them. And the more mistakes you make, the more you'll learn.
Plus, you don't have to do it alone. There are plenty of people in the AWAI community to support you. And with our help, you can definitely do this.
So, why not give it a try?
Embrace the fear and start moving forward. The payoff will make it worth your while.
Do you have any questions about moving past fears? Please share with us in the comments so we can help.
You — Officially a Writer! — In Just 5 Days
Not long ago, we tried a little "launch" experiment. Actually, we thought it would be little, but it turned out to be HUGE.
By the end of our Launch Party, we'd launched hundreds of new writing careers.
Here's what a few of our "test subjects" said …
Juanita Davis: I would not have launched without AWAI! You guys are amazing, I took lots of notes, was given support and validation that I can do this!

Michael Rhoda: The Launch Party creates a sense of community and support that lets you know that you're not alone in this endeavor — which is just the sort of wind your sails need to make the launch successful. That, as much as any writing principle I learned, was of great value to me.

Alison Ross: In the last two weeks … my biggest takeaway is that I CAN do this. I've been trying, unsuccessfully, to get freelance writing jobs after I lost my live-sound gig due to COVID-19. After countless rejections, I began to think that maybe I just wasn't good enough or that I couldn't do it without the right credentials. But no! You all taught me that I CAN do this and showed me the steps I had been missing! Thank you!
Now we're opening it up to YOU.
Using what we learned with this experimental group, I know we can get you launched as a professional writer in 5 days or less.
>> Go here now to see how it all works.
Just follow the steps we give you each day, and by the end, you WILL be up and running as a professional writer. Whether you feel confident, ready, or not! ;)
Join us for 5 days and launch your new career now. We'll be right there with you!

The Writer's Starter Kit: Everything You Need to Set Yourself Up as a Professional Writer (In a Weekend!)
Get all the proven tools, checklists, step-by-step blueprints, and templates — everything you need to launch your freelance writing business fast. Learn More »

Published: October 29, 2020