Make Your B2B Copywriting "Lean" into Persuasion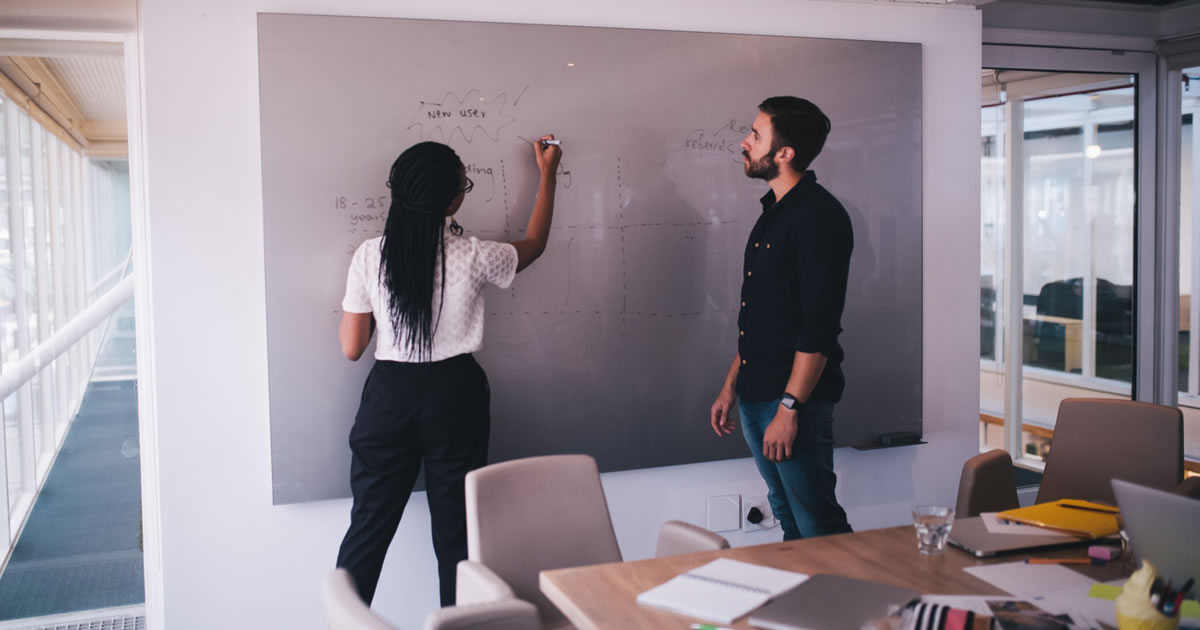 Do you see yourself as an agent of change? If you're a B2B copywriter, then yes, you are! You're in the business of writing B2B copy … to convince other businesses to buy into something new — potentially something that could change the way the business operates.
It might be a software system. Or a different brand of photocopy paper. A new travel booking service. Or even a new subscription service.
And for a business to stay viable, it needs to make money. Part of doing that is controlling costs with process improvements and innovating to become better and better at what they do. That's where you come in — helping businesses find those products and services that will help them do that.
But, according to the Harvard Business Review, change initiatives in businesses fail up to 70% of the time!
So how can you help?
First, let's look at a leader in change …
The Toyota Way
One company that's led the way with change innovation is the Toyota Motor Corporation. Founded in Japan, the company was registered in August 1937 and entered the American market in 1957 with the Crown, a mid to full-size sedan.
Toyota, in its race to beat U.S. manufacturers back in the 1950's, developed Lean Enterprise practices and principles. The main thrust was to match supply to demand, reduce waste and, ultimately, improve performance.
As of December 2019, Toyota was the second-largest automobile manufacturer in the world and the tenth-largest company in the world by revenue, so we'll have to give them some credit for knowing how to manage change well in the workplace!
(The Lean methodologies have since been extended to service industries which, according to the Office of the U.S. Trade Representative, made up more than two-thirds of U.S. GDP in 2017.)
Copywriting the Toyota Way
Now, your B2B copy not only needs to convince a prospect to say yes to your offer, it probably needs to get past all the other decision makers on the way to an approval. It needs to answer all their concerns, including any doubts they might have getting the change you're selling to work successfully in their organization.
So give some thought to the fact that you not only need to convince them the product or service you're selling is the best, but it also needs to overcome any baggage they still have hanging around.
They might've already tried something similar with a bad result. Or a manager who is totally ineffective or resistant to managing change is still in the same position as the last time they tried it.
Lacing your copy with some Lean Enterprise Change Management Principles could give them the ammunition they need to combat any doubters (and say yes to your offer!). Let's have a look at what they are …
Leadership must lead — this principle requires the whole organization to be involved in the change. The responsibility can't be left to one person or department.

That's why most marketing campaigns require multiple pieces of copy. Your copy should address the advantages from different parts of the business, to get broader acceptance for the purchase.

Know where you are headed — is the change moving the organization in the right direction?

Looking at the industry, can you give any insights to future demand and how your offer fits perfectly with that? This might be great to incorporate into a white paper or blog.

First things first — in a Lean Enterprise, you need to understand how the business can meet demand at the lowest possible cost.

You can highlight future trends and up-to-date news, helping convince the prospect they don't want to be left behind. Think press releases, and social media posts and analytics.

Change must be compelling — all the stakeholders need to be convinced of the need for change and the fact that your product or service will solve the problem.

This is where great copy fits right in. Paint persuasive pictures of the benefits, not just the features.

Don't go it alone — the strength of a Lean system depends on the weakest link. Getting buy-in from everyone who will use the new system or product ensures better implementation.

Show the positive impact of your client's product or service on all relevant facets of the organization. This will help sell any change to all levels, from the C suite to the plebs.

Commit to successful action — to gain commitment from the entire organization requires trust in the leaders of the business. Improvements and changes must be communicated to all levels of the business clearly to promote understanding, education, and direct engagement.

Providing graphics and illustrations that can be posted on noticeboards and shared on intranets can garner support throughout the business.

Achieve measured success — one way to convince a portion of the prospect's team is to show them how much money they'll save or how efficient they can be with their new product or service.

Any statistical or quantitative data you can include either in a white paper or as part of a case study will go a long way to convincing bean counters and executives. If possible, also include templates so businesses can fill in their own blanks to measure against the value of your offering.

Never stop — continuous improvement is the goal of lean organizations.
If you can tell a story about your product leading to year over year improvements, you'll make a stronger case for purchase.
Overcoming Resistance
If you're involved in multiple marketing projects for a business, you can use a range of materials to incorporate change management principles into your copy. Case studies to showcase success stories, especially of great leadership. Social media posts to measure trends. Brochures and PowerPoint presentations with simple graphics and charts. And white papers to detail best practice.
But even if you're working on a single piece of copy, slipping in helpful snippets to address concerns and the natural resistance to change (and to be sold!) can only make your copy stronger and more successful. Remember, you're an agent of change!
This article, Make Your B2B Copywriting "Lean" into Persuasion, was originally published by B2B Writing Success.

The AWAI Method™ for Becoming a Skilled, In-Demand Copywriter
The AWAI Method™ combines the most up-to-date strategies, insights, and teaching methods with the tried-and-true copywriting fundamentals so you can take on ANY project — not just sales letters. Learn More »

Published: November 19, 2020