Use Intention-Based Marketing to Boost Your B2B Business Results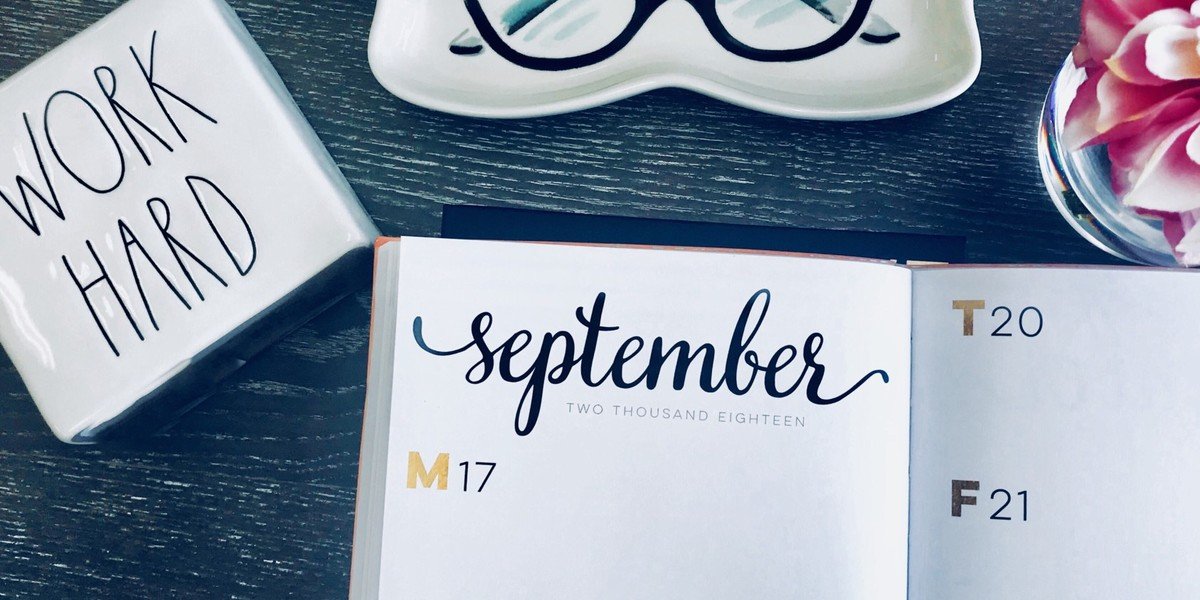 What do an ancient Chinese military leader and Ben Franklin have in common?
Besides being well-known men, their legacies focus on planning.
Franklin, of course, is famous for saying, "The failure to plan is planning to fail."
There's no doubt he was a planner. He gets credit for the U.S. postal system, education system, and the library system as we know it.
Sun Tzu, the author of The Art of War, was a Chinese military leader circa 500 BCE. He said, "Strategy without tactics is the slowest route to victory. Tactics without strategy is the noise before defeat."
Both Sun Tzu and Ben Franklin understood the difference between "doing for the sake of doing" and "doing with intention."
You probably grasp the concepts, but it can be tough to identify the next steps you need to take for your freelance business.
That's the purpose of this article. By the time you finish reading it, you'll have an idea of how to approach your writing business strategically. You'll also identify key tactics you can take to land clients and build your portfolio in the next 30-60-90 days.
Hint: It starts with your plan.
How You Can Plan Your Intentional Marketing
One of the most frequently asked questions about freelance writing is how to find clients. It's not surprising since there are approximately 9,345 ways to find freelance clients.
However, since everyone has different backgrounds and skill sets, it's helpful to think strategically about yours.
Think about your business goals for the next three months. Maybe you want to land your first paying client. Perhaps you want to make an additional $2,000 from writing work.
Whatever your goal, once you've defined it, you can start breaking it down into steps.
Step 1: Make a list of your skills.
Sun Zhu didn't go into battle without knowing how many warriors he had, their skills, weapons, and a designated outcome.
While you're not going into battle, a quick skills assessment is always beneficial.
Think through your past jobs, look at your resume, the courses you've taken. You have skills. Make a big list, from every computer program you know to hard to quantify skills like being a good listener.
Step 2: Spend an hour identifying how your skills help businesses.
Next, tie those skills to business results as best you can.
Suppose you've never written for a client before, but you've identified "good listener" as one of your skills. In that case, you can say something like, "I'm a good listener, which means I'll listen not just to your words but to your enthusiasm. I'll ask good questions and tie it all back to the bigger objective."
That's valuable!
Or, maybe you're an experienced B2B blogger. You help businesses get found by their target market and become customers.
That sounds great. Now, take a few minutes to outline your process.
Maybe you use SEO tools to find high-performing keyword terms that fill a gap in your client's content plan.
Maybe you have a method for finding great sources to quote in your posts, adding color and original research.
Whatever you do, highlight it for yourself and your clients.
Then, you can mention it on your website and social media. It, in effect, becomes a marketing tool. One you can reuse over and over.
These are strategic steps that involve thinking and an honest self-assessment about where you are now and who may need your skills.
Then, you can move on to marketing tactics.
Identify Your Prospects
First, let me share a quick story about a tactics-first approach to illustrate my point.
In the early days of my freelance writing business, I flew across the country to speak to a group of "mommy" bloggers about building their social media presence. In theory, it sounded like a great idea. Speaking is a good visibility tactic, it was a prominent conference, and I was thrilled to be asked.
However, I had no strategy.
I paid out-of-pocket for airfare, hotel/food, and spoke for free. All of that could have made sense if I'd had something to sell them like software, a course, or a book. But I didn't. Ouch.
It was a valuable business lesson.
A few weeks later, I spoke to a group of small business owners about 15 minutes from my home and landed a web copy client.
Those experiences highlight how important it is to identify your prospects and plan how your skills intersect with their needs.
Once you do those two things, you have a direction.
And when you have a direction, you have a strategy.
From there, you can create a series of steps (tactics) to help you move ahead.
Here's a snapshot of my (current) simple marketing plan.
Target companies with at least $10 million in revenue who have an active content marketing plan.
Reach out to someone in the marketing department with a simple introduction and ask if they use freelancers.
Stick to specific niches where I have relevant samples.
Network — mostly via LinkedIn and Twitter.
If this leaves you with more questions than answers, don't worry. AWAI has a ton of other articles and programs that go into more in-depth specifics on these bullet points.
The point is, you can see that it's primarily one-on-one and targeted. Your approach may be different, but if you take the time to assess your skills and tie them to business results, you'll be closer to landing that first (or next) client.
And like Ben Franklin and Sun Tzu, you too can know your approach is a strategic one.
Will you take a few minutes today to plan your marketing strategy?
This article, Use Intention-Based Marketing to Boost Your B2B Business Results, was originally published by B2B Writing Success.

The AWAI Method™ for Becoming a Skilled, In-Demand Copywriter
The AWAI Method™ combines the most up-to-date strategies, insights, and teaching methods with the tried-and-true copywriting fundamentals so you can take on ANY project — not just sales letters. Learn More »

Published: January 14, 2021