Developing Affinity Marketing Partnerships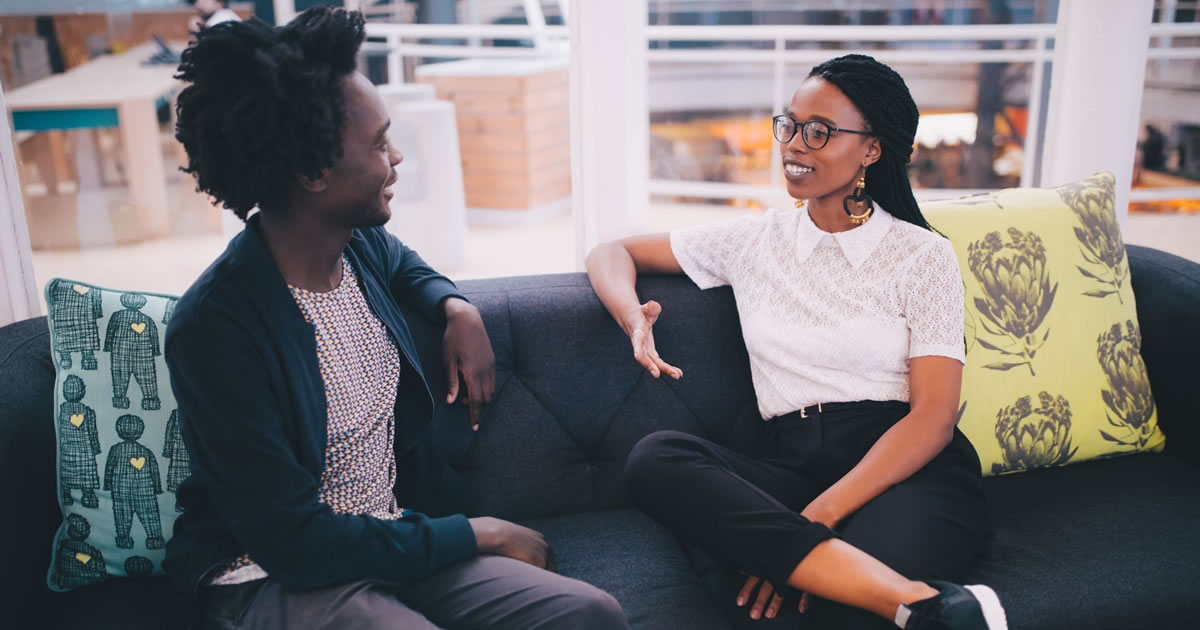 Like a lot of writers I know, I enjoy a good cup of coffee. I drink mine with cream, monk fruit sweetener, and a couple pumps each of sugar-free vanilla bean and salted caramel Torani syrups.
There are endless variations based on personal preferences, and my perfect cup of coffee may not be to your liking. But, however you drink yours, a certain blend of ingredients creates your perfect cup. Even if you take yours black, there's a specific roast and brew method you prefer.
The end result — that uniquely perfect cup of coffee — is greater than the sum of its separate parts.
I like to think of affinity marketing partnerships as being like a perfect cup of coffee … there are endless variations, and the end result is greater than what any member of the partnership could achieve on their own.
Here's how Streamline defines affinity marketing:
"Affinity marketing involves a partnership that includes your brand and another brand. The two brands work together to develop and promote marketing campaigns that will benefit each company individually and expose both to new audiences."
Some examples include airlines partnering with rental car companies to offer bundle deals, McDonald's and Disney partnering to sell Happy Meals, or your local coffee shop and bakery partnering to sell each other's goods at their respective shops.
Affinity marketing works for companies providing services, too. For example, the home remodeling contractor and house cleaning company who partner to give your home a makeover. Or, speaking of makeovers, the hair stylist and makeup artist who partner to make brides beautiful for their big day.
A business attorney and CPA would also make great affinity marketing partners. They could develop and promote campaigns targeted to help start-up companies.
In each of these examples, the affinity marketing works because each partner serves the same client. And, both partners benefit by attracting a wider range of new clients and customers.
Affinity Marketing for Web Writers
It's really no different for web writers … the key is finding affinity marketing partners who serve the same clients you do (or you want to), but in different yet complementary capacities.
There are four basic steps to developing these valuable affinity marketing partnerships …
Step 1: Make a List
Think of your ideal client and make a list of what they need to run their business. Make a second list of the people and/or companies that provide the things on the first list.
That second list contains your potential partners for affinity marketing initiatives.
For example, if your ideal clients are dentists, they need office space, equipment, supplies, someone to do their billing, bookkeeping/accounting, a website, office décor, maybe live plants for their waiting room, etc. This is your first list.
Your second list would then include commercial real estate agents, equipment and supply vendors, medical billing companies, bookkeeping/accounting firms, CPAs, web designers, interior decorators, plant services, cleaning services, etc.
Because they all serve your ideal client, any of the people and companies on this second list could be affinity marketing partners.
Step 2: Brainstorm Some General Affinity Marketing Ideas
Take your list of potential partners and jot down a few ideas of marketing you could do together that would attract more of your shared clients.
Here are a few to get you started: webinars, co-speaking opportunities, special reports, podcasts, blogs, and email newsletters.
We web writers bring a lot of value to marketing that's content driven. Don't be afraid to highlight that as a benefit to your prospect.
You won't want to spend a lot of time developing a full-blown plan until you find someone who's interested in partnering with you. After all, they may have some ideas to bring to the table, as well. But, it's useful to have something in mind, if they ask for an example.
Step 3: Find People on Your List
So, once you have this list of general prospects and a few ideas of things you could do together, where do you find specific people that match these general descriptions? Here are five sources you can consider:
Google
You can do a Google search for the general description (for example, "accounting firms") near you. Find several that look like a good fit and then contact them with a pitch highlighting the value of partnering with you for affinity marketing.
LinkedIn
You can search for the general description on LinkedIn to find specific people who match. Then you can send them a message or connect with them to tell them about your proposed idea of partnering for affinity marketing purposes.
Organizations
You can attend networking events sponsored by the professional organizations these people are likely to belong to and get to know them there. In this case, you probably will want to save the pitch for a follow-up conversation.
Friends and Family
Often, you don't know everybody else your friends and family know. So, ask if they know anybody fitting any of your general descriptions. If they do, ask for an introduction.
Clients
Ask your existing clients for introductions to their vendors, suppliers, and other outsourced service providers they work with. These introductions are ideal, because with one client in common, it's easier for your prospective partner to see the potential for more.
Step 4: Follow Up
Now that you've connected with some of these potential affinity marketing partners, be professional and follow up.
You can help them see your vision by sending them links to articles about successful affinity marketing similar to what you have in mind.
You can help them see you as a trusted resource by recommending books and other articles, or even introducing them to other professionals you know.
You can help them see you as a partner by sending them referrals of new clients who are looking for their services.
Remember, they don't have a reason to say yes to an affinity marketing partnership with you unless and until they see a benefit in it for them.
Affinity Marketing Is All About Relationships
Some prospects may see your vision and say yes immediately. Some will need to get to know you better first. For some, the timing may not be right right now.
In any case, keep your eye on the bigger picture of the relationships you're creating with these potential partners.
Affinity marketing is about collaboration. You may have opportunities with these prospects you haven't even thought of yet. Once you get to know them — and they get to know you — new ideas may arise that are even better than the results of your initial brainstorm.
So, keep an open mind. Keep the lines of communication open. Stay in touch and keep adding value to the relationship.
Like finding the perfect blend of ingredients for your perfect cup of coffee, it may take a few tries for you to find the perfect affinity marketing partner. That's okay! Enjoy the process and the people you meet during it.
Every one of them will bring you closer to the affinity marketing partner who's right for you.
This article, Developing Affinity Marketing Partnerships, was originally published by Wealthy Web Writer.

The AWAI Method™ for Becoming a Skilled, In-Demand Copywriter
The AWAI Method™ combines the most up-to-date strategies, insights, and teaching methods with the tried-and-true copywriting fundamentals so you can take on ANY project — not just sales letters. Learn More »

Published: December 16, 2020