Why 2022 Will ROCK for Writers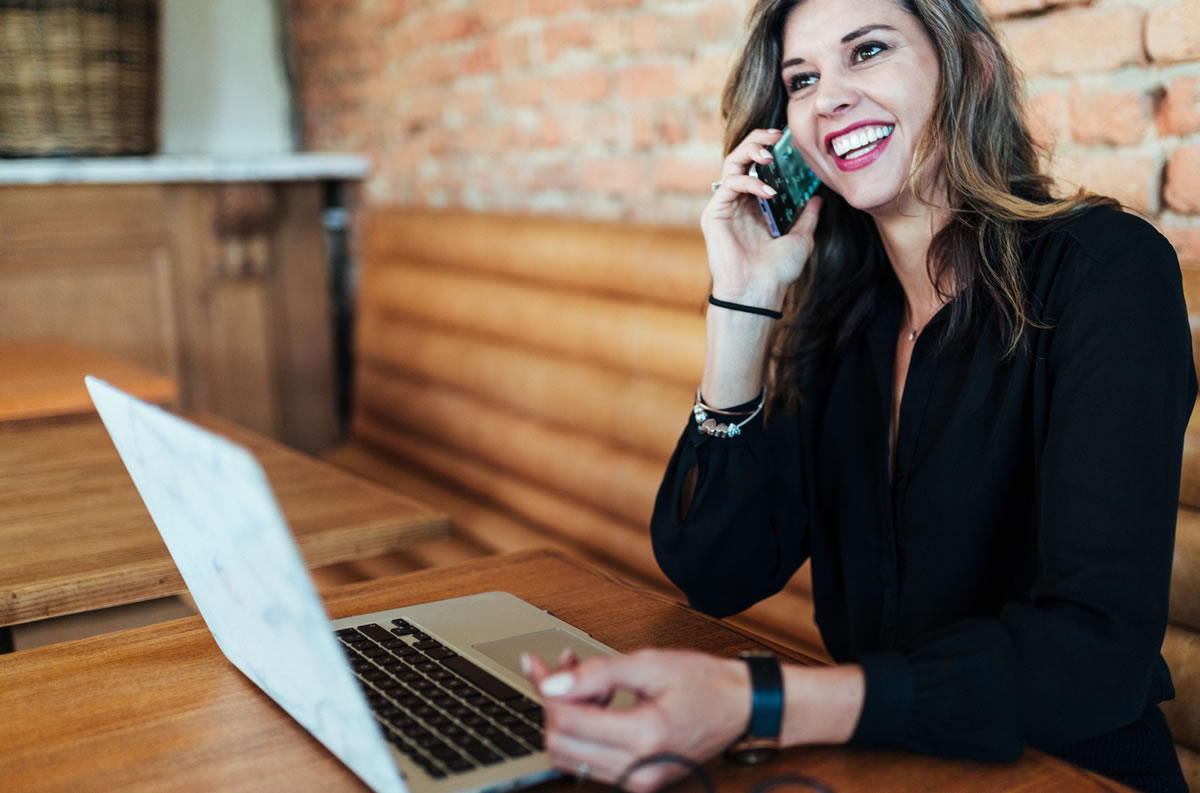 You're about to be BUSY.
Like, bank account full, all the clients you can handle, and more opportunities than you know what to do with BUSY.
2022 is just around the corner, and it's shaping up to be an incredible year for working writers.
Now, it's not just me saying so …
The U.S. Census Bureau is reporting that applications for new business tax IDs (EINs) are up 77.4% between the second and third quarter of the year. That's a big deal.
Even better? Overall, numbers for new business formation are up dramatically from 2019, too.
In fact …
New businesses are forming at the fastest rate in nearly a DECADE.
That may feel surprising, given the general state of the world in 2020.
We've got lockdowns, capacity reduction orders, and offices closed.
But apparently what's really changed is just WHERE and HOW business is happening.
There's less brick-and-mortar, less face-to-face … and more over email, social media, and the Web.
How much more?
Well, crunching the numbers, to keep up with consumer demands, we've got more than HALF A MILLION new companies about to come online.
That's a lot of companies.
Especially when you consider that according to the U.S. Bureau of Labor Statistics, there are only 131,000 professional writers (of all kinds) out there …
Do the math with me, and you'll see that's FOUR new companies for every ONE working writer.
(And, many of those working writers aren't even in the copywriting field at all … meaning more work for the writers who are trained to write persuasively.)
Plus, a typical business will often work with several freelancers to get everything they need written.
And what do new companies need? Even small ones?
Websites, social media pages, blog posts, newsletters, customer emails, and sales letters. Just for starters!
As businesses grow (or get more marketing savvy), they might also want press releases, case studies, white papers, PPC Ads, Facebook Ads, chatbot scripts, short-form and long-form videos …
It's enough to have everyone reading this typing day and night to keep up.
And all this demand I'm talking about … four new businesses for every writer currently working … is what's about to be heaped ON TOP OF the work that's already out there.
So …
All that said …
There's plenty of work to go around … of every type … in every niche imaginable … with more on the way.
But there's not much time.
To get ready to ROCK your writing goals in 2022, there's three things you'll want to do between now and year end:
Get your skill building done now. If you're still working on The Accelerated Program or finishing up a skill-specific program like The Digital Copywriter's Handbook, Email Copy Made Easy, or Modern B2B Copywriting, now is the time to focus and finish. Plus, polishing off those last lessons means you'll have great positive momentum on your side to launch yourself into the New Year.
Update your website and social media profiles. Your future clients will want to check out your online footprint … so update it now! This is also the perfect time to make any branding switch-outs or niche changes to your marketing plans.
Get smart with the latest client-getting tactics. What worked five years ago — or even last year — doesn't work now. Luckily, organizations like The Professional Writers' Alliance track these trends and interview working writers to get shareable templates, call scripts, sample emails, and more. Joining gives you immediate access to the tools you need, built by writers using them right now to get work. It's a fast "marketing hack" that will help ensure you're booked up as soon as the calendar ticks over to 2022.
These past nine months or so have taken us all on a wild ride … but it didn't diminish the importance of writing or the size of the opportunity. So while I don't have a crystal ball, I don't need one.
The numbers tell me 2022 should be a blockbuster experience for any writer interested in doing the work. Is that you? Let me know you're on board by telling us your 2022 goals below.

The AWAI Method™ for Becoming a Skilled, In-Demand Copywriter
The AWAI Method™ combines the most up-to-date strategies, insights, and teaching methods with the tried-and-true copywriting fundamentals so you can take on ANY project — not just sales letters. Learn More »

Published: December 1, 2020