Grow your Freelance Business — The Power of Making an Offer a Day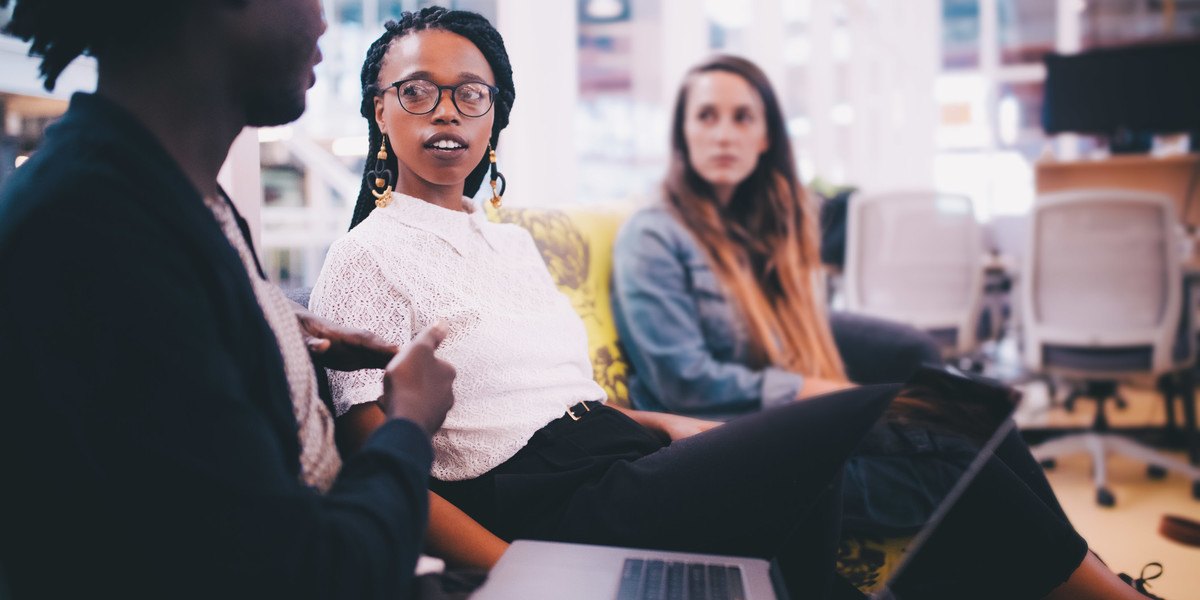 A few years ago, I had a reckoning with myself. My business felt stagnated. I felt stagnated.
I had no idea where my next clients were coming from, and I realized I needed to make some changes ASAP.
At the time, I was spending time with a few people who were upgrading their businesses. There was a video marketer with a Hollywood background, a copywriter for one of SEO's biggest names, a real estate tycoon, a couple of others, and me. We shared meals and ideas over several months. It was a merry band of well-traveled misfits, and I had major imposter syndrome. But they were smart, ambitious, and we had lively discussions.
Mostly, we talked about sales. We talked about sales techniques and experiences for hours, but the one thing that stuck with me the most was the "offer a day" technique.
It's not even a technique as much as it is a way of muscling past any fear you may have about making an offer.
And that's powerful.
What Offer Have You Made Today?
The real estate guy had a mantra of "make an offer a day." In fact, it was often his greeting. "Hi, good to see you. What offer have you made today?"
It's a question that puts you on the spot, doesn't it?
It also has a way of making the brain work to think through your "offer" possibilities. What kind of offer can I make? To whom?
I decided to take on the challenge: An offer a day.
It was uncomfortable.
And it didn't work at first.
But I committed to it and found that it DID pay off.
I started having more conversations with potential prospects. Started landing new projects.
It wasn't magic, and it didn't transform my business overnight, but it did something better. It helped me think about my business differently and inspired me to ask important questions about myself. Questions like who do I want to work with now, and where are those people?
When Making an Offer a Day Becomes Transformative
Now, I routinely make five offers a day. That habit HAS transformed my business.
It's also shifted my focus from small business owners to B2B tech companies. I look for companies with a long-term content marketing plan who "get" what I offer and expect to pay professional rates.
My marketing is more focused now, and I make more money with less stress.
But to get to this point, I had to let go of a lot of head trash. If you've ever wondered if you're good enough or worry what the recipient will think of your "offer," then you know what I mean.
You can't control any of that, but you can control whether or not you make an offer.
What Does an Offer a Day Look Like to You?
The most successful business owners know what they're selling and who needs what they're selling.
AWAI has some great resources for identifying your target market.
As a B2B tech writer, I focus on content managers and marketing directors who work in fundraising technology, hospitality tech, and other industries.
I make it a regular part of my workday to reach out to such people (many of whom I find on LinkedIn) and ask if they work with freelancers.
I keep it simple. Something like, "Hi So-and-So, we're content professionals in the XYZ industry. I don't know if you work with freelancers, but if so, I work with clients like <client name> and would love to see if there's an opportunity at <your company>."
In general, your goal isn't so much a sales pitch as it is a possible conversation starter.
That's your goal as a business owner. Find the people who are interested in hiring a freelance writer to have a conversation with you.
That's when you can find out if:
Your skills align with their needs.
They have an Editorial Calendar in place.
They work with freelancers or keep everything in-house.
Their content marketing goals for the coming weeks/months.
Their sales process.
Now, you won't hear back from most. That's okay.
You'll hear back from some who say, "Thanks, we'll keep you on file." Others will say, "Great. Send samples/rates." But if you make it a practice to make at least one offer a day, you'll find that someone will say, "Yes."
Here's a Simple Guide to Making an Offer a Day
What Have You Written? A blog post? Press releases? You can use one sample as your basis.
What Types of Businesses Use This Type of Content? At first, you might not know where to start, but if you start digging into industries and tie it to your background, you'll narrow your focus, making it more manageable. For example, I started my freelance writing career writing about dogs and pet health for my own website. It was natural for me to reach out to pet-related businesses as a result. In what industries do you have such a connection?
Use LinkedIn and Google — To find content managers and marketing directors in your industries of choice.
Send Emails to Existing Contacts — Touch base with past co-workers/employers, friends, and family and let them know you're available.
Use Job Boards (LinkedIn, DirectResponseJobs, ProBlogger, etc.) — Apply for five gigs a day. (This can be an excellent way to build up a portfolio.)
Follow up — Don't forget the follow-up. Studies show most sales are made between 8-12 follow-ups, and too many people give up before that point.
Your offer doesn't have to be a literal "hire me" message. It can be a connection request. It can be submitting a blog writer application or even an offer you post on social media. Your goal is to get into the habit of outreach. Make it a habit, and you'll grow your business.
When was the last time you made an offer? Let us know in the comments below.
This article, Grow your Freelance Business — The Power of Making an Offer a Day, was originally published by B2B Writing Success.

The AWAI Method™ for Becoming a Skilled, In-Demand Copywriter
The AWAI Method™ combines the most up-to-date strategies, insights, and teaching methods with the tried-and-true copywriting fundamentals so you can take on ANY project — not just sales letters. Learn More »

Published: February 11, 2021