Copywriting: It Gets More Fun All the Time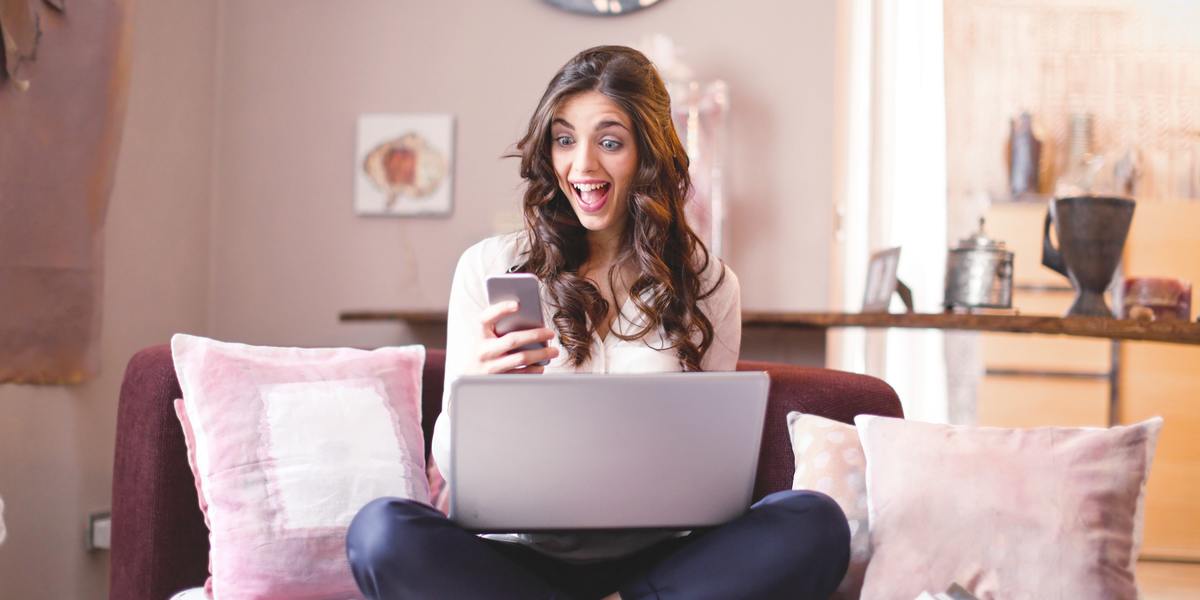 There's a path for you that leads from where you are now right up into the most fun (and highest-paying) writing projects you can imagine.
Today, I'd like to show you how to get there.
The journey starts a few years back, but the route is repeatable. By me, by you — by any writer who is interested in long-term success in this field.
And in this case, it starts with salt and lingerie …
From Cooking Salts to Sexy Surprises
Several years ago, I had a client who sold lingerie subscription boxes.
It was a referral project. Someone I'd written cooking articles for happened to meet this woman who was very, very passionate about bringing European-style bras to American women. He thought I was just the writer this "bra lady" needed.
Why? I hadn't written anything like what she wanted for him.
Well — and you've heard this kind of thing around AWAI circles before — professional working writers are RARE! New businesses pop up faster than writers can get trained. So, once you feel ready to start and put yourself out there, you'll discover that clients tend to remember you and pass your name around. Especially if you deliver good work on time and aren't difficult to deal with — you'll be remembered and referred. My jump from cooking salt to bras was a classic case of that!
Anyway, the client offered me $5,000 to become a walking, talking bra-fit expert and sent me a box of racy, lacy samples that mortified my mother.
I had a blast, and I thought that would be the most fun I ever had as a copywriter.
From Subscription Boxes to Beachfront Bungalows
A few years later, I connected with some publishers in the travel industry who needed writers to talk about international destinations, nomad life, and freelancing. I had a "warm handshake" introduction from a past client, and it made the first conversations easy. These publishers liked that I'd developed a conversational style of writing, and that I'd clearly written for many different types of markets.
So I got paid for visiting top tourist sites in Ecuador, cruising Europe, and even a Peruvian beach trip!
And I thought THAT would be the most fun I ever had as a copywriter.
From Beachfronts to Blockbusters
This past January, a new client I'd recently met at an industry conference rang me up and swore me to secrecy. Even made me sign an NDA in front of him on our video call before the conversation could continue!
The company had signed a new celebrity spokesperson and needed someone to serve as the ghostwriter for the year's marketing campaigns.
It's a Hollywood blockbuster name — you've seen his movies AND hit TV show — and to master the voice, I've spent hours on Netflix watching and re-watching his films.
So THIS might be the most fun I'll ever have as a copywriter … except I doubt it.
Because it just seems to get better all the time.
In this industry, you get to meet extremely interesting people. You get to do extremely interesting projects. And you get to be paid extremely well for it, too.
So if you're feeling stuck … or even a little stalled out … have hope.
How You Can Start Your Own Walk Through The Fun, Wild World of Paid Writing
Turning yourself into a success story as a happy working writer ultimately boils down to a few repeatable steps.
Start with the low-hanging fruit. My writing adventures started with small articles on cooking salts, washing machine repair, and hearing aids — work I found on Upwork (then Elance). While there were definitely better jobs available, I hadn't chosen a niche and I lacked confidence. Getting what I now think of as "practice clients" helped me build my portfolio and my network while also paying my bills. You can start by checking out the over 500 writing jobs on http://www.directresponsejobs.com/.
Be a friendly professional on every job. You don't have to become best friends with every client, but you should make an effort to have a smooth, amicable working relationship. Blend a reputation for being easy to work with on projects with a reputation for timeliness, quality, and consistency, and you unlock the next level of the ladder up.
Let your connections know you're looking for opportunities. For me, the referral flow began … when I asked for it! Shocking, right? It's a real thing in our industry — you only get what you want when you clearly communicate that you want it. Once I told my initial clients to keep me in mind for future opportunities and other writing jobs, I started getting jobs sent my way. Not all of them were perfect matches, but over time I built a lot of my business through referrals.
Improve your skills as you go. When I first started, I couldn't handle more than basic content work. Now, I'm writing long sales letters and complex video scripts. By continually growing my skills, I've been able to expand and level up every part of my writing life. (If you need a place to start, go with our new foundational program, The AWAI MethodTM for Becoming a Skilled, In-Demand Copywriter.)
Give yourself permission to have fun while you succeed. In the early stages of my career, I often worried about what type of work I "should" be doing. But, I never thrived when I was being anxious about my projects. Instead, by loosening up and giving myself permission to have "practice jobs," "side clients," and "fun projects," I was able to create a robust set of ongoing opportunities for myself.
Simple, straightforward … and a journey you could start right now.
So if you're feeling stuck … or even a little stalled out … have hope. For me, this adventure started with small articles that I found on job sites. Then I got "real" projects directly with clients. Then I got better projects with referred clients. Then I met publishers … and now, I get to work with movie stars.
We truly have an amazing "job" here as writers … and it has the potential to get better all the time.
Do you have any questions about how to get started? Share with us in the comments so we can point you to more resources.

The AWAI Method™ for Becoming a Skilled, In-Demand Copywriter
The AWAI Method™ combines the most up-to-date strategies, insights, and teaching methods with the tried-and-true copywriting fundamentals so you can take on ANY project — not just sales letters. Learn More »

Published: March 10, 2021