New Writer and Don't Know Where to Start? Do This …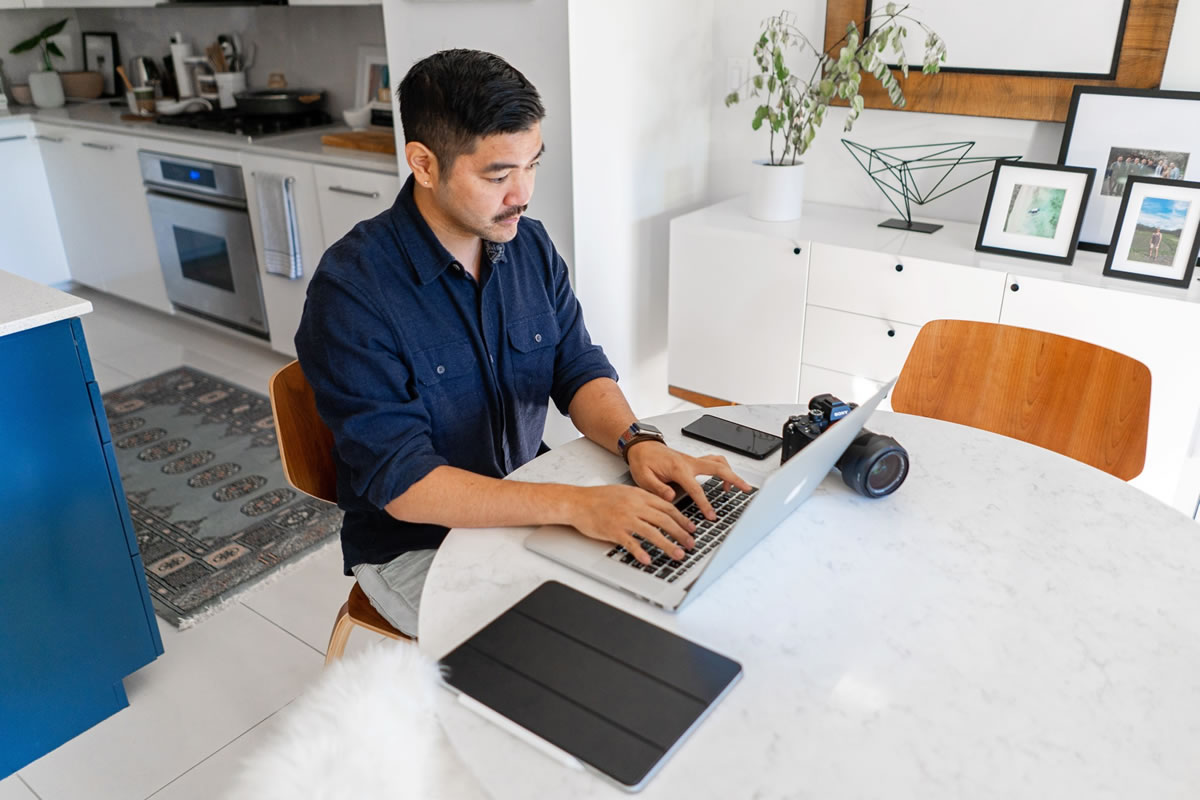 I can still remember when I first learned that you could make a great income as a copywriter …
It was so exciting …
I imagined the endless possibilities of writing while traveling … having the freedom and flexibility I craved … and the ability to steer my own ship.
And here's the thing —
Back then, in early 2002, copywriting wasn't mainstream like it is now.
So the path for me to take was very straightforward.
I could choose to:
A) Write direct-response sales letters
Or
B) Go into Business-to-Business writing (B2B)
I was a college dropout with zero "corporate" experience. So B2B seemed out of the question for me.
So I picked writing sales letters, diligently studied The Accelerated Program for Six-Figure Copywriting, and have added to my skill set since then.
Today, however, new and aspiring copywriters don't have it so easy.
Because the path isn't as clear-cut as it was 19 years ago. Nowadays, the options are endless!
You can choose to write sales letters … do SEO copywriting … write chatbot scripts … focus on case studies or white papers … social media … and more.
And while this is great because there's so much opportunity …
The downside is that it can be overwhelming and keep you from choosing.
Instead, you end up spinning your wheels and not making any real progress towards your dream of the writer's life.
That's why I want to help out — and give you a simple path to follow.
You see …
In my opinion, there's one skill every writer should learn — especially writers who are just starting out.
Because with this one skill, the sky's truly the limit.
You can use it to create a great full-time income for yourself …
Or you can use it to get your foot in the door with new clients …
Or you can use it to create "spare time" income. Just take two to four hours each week to "work" and you could be making an extra $3,000 or more per month.
Or you can even use it to land lucrative retainer deals with your clients. Without having to write traditional long-form sales letters or anything like that.
So, what is this skill?
Email writing!
Here's why I think it's a "must-have" skill …
1. Everybody checks their email.
A recent study from HubSpot found that 99% of consumers reported checking their email every day.
More than half admitted to checking it more than TEN TIMES per day!
That's more than can be said for social media or any other marketing channel.
2. Emails are effective at generating new customers.
Email is a very personal medium. That's because if you decide to read an email …
… the person or business who sent it has your undivided attention.
So it's no surprise …
McKinsey & Company reports that email is 40 TIMES more effective at helping businesses bring in new customers than Facebook and Twitter — COMBINED.
Mind-boggling.
Especially when you consider those social media platforms have billions of users.
3. Email is the most profitable marketing channel.
Studies from the Direct Marketing Association show that for every $1 spent on social media, businesses get back, on average, a measly $1.17.
Not a lot of reward, in exchange for a ton of risk.
Contrast that to email marketing …
For every $1 spent, businesses get back on average $38!
That's nearly 38 TIMES BETTER.
So that's reason #1 why you should learn to write effective marketing emails …
Businesses of all shapes and sizes use it — because it works!
Next …
The other reason is that email is a FAST skill to get under your belt.
I mean — just think back to the past few days. How many emails have you written and sent out?
Chances are MANY.
So it's not something that's unfamiliar to you.
Which is why you can "pick up" this skill pretty quickly.
Plus, writing a marketing email is far from rocket science. You just need three things:
A subject line. Obvious, right? Your subject line gets the reader to want to open and read your email.
Body copy. This is the main "idea" of your email and communicates the message you want to get across.
A clear call-to-action. This is where you get the reader to click on a link. Typically to go read a sales letter … get a free report or gift … complete their order … etc.
If you can do those three simple things, you can write a marketing email.
And guess what?
The majority of emails you'll craft as an email writer are just 250-500 words.
And you can get paid anywhere from $100-$350 or more per email.
What's more, clients typically need way more than just one email (I mean, just take a look at the emails you get from businesses in your inbox).
Say you charge $200 an email (not unreasonable) and a client needs 10 emails.
That's a $2,000 payday for you, in exchange for a few hours of writing.
It's why a six-figure income for email writers isn't out of the question. In fact, email writing is one of the skills I decided to master (after learning to write sales letters).
Because of it, I make a six-figure income just from writing emails for clients.
4 Steps to Take Right Now
Hopefully by now you see why I think email is such a great skill for new writers.
But I don't want to leave you hanging.
Here are four steps you can take right now to start getting this skill under your belt (and even potentially landing your first client):
Action Item #1. Sign up for email lists.
Open a new email account (Gmail or Yahoo!). Then find a few companies you like. They can be in markets you're passionate or love learning about.
See if they offer a free newsletter or guide or gift in exchange for you giving them your email address. Then go ahead and give them the email address you just opened.
In a few days' time, you'll have a smorgasbord of marketing emails you can start reading and studying.
Action Item #2. "Hardwire" the skills.
After you've taken some time to read and study the emails you're getting, it's time to roll up your sleeves and get to work.
Pick a couple of the emails you found interesting, entertaining, or that made you want to click on whatever they were selling.
Now set aside some time to write them out by hand. This will help you "hardwire" the tone and pace of writing an effective marketing email into your brain and body.
Action Item #3. Practice, practice, practice.
After a few days of writing out emails by hand, try re-writing and improving upon some of the emails.
Give it your best shot and see if you can create an effective subject line. See if you can improve upon the body copy and give it more excitement and oomph.
And see if you can make the call-to-action even more irresistible.
Action Item #4. Reach out.
Now that you've taken the time to re-write some emails, consider sending your newly created "samples" to the marketing manager of the company whose emails you rewrote.
They are a perfect client for you.
Let them know how much you like their products and services, and took the liberty to write a few emails for one of their products. Invite them to look them over and then talk further if they're interested in getting some more help with their email marketing.
This part might be a little scary, but it could land you a client just like that!
So if you're a new writer, why not give email writing a try?
It's a fast and straightforward path to the writer's life. It's pretty simple to learn how to do. And there are a ton of potential clients out there.
Give these action steps a try … and you'll soon see why this is such a great skill to have!
Here's one more action step for you to help you get started. Check out this free webinar: Today's Unexpected Opportunities for Email Writers.
Do you have any questions about getting started as an Email Specialist? Please share in the comments so we can help.

The AWAI Method™ for Becoming a Skilled, In-Demand Copywriter
The AWAI Method™ combines the most up-to-date strategies, insights, and teaching methods with the tried-and-true copywriting fundamentals so you can take on ANY project — not just sales letters. Learn More »

Published: March 26, 2021