Is Email Your Ticket to Being a Successful Freelance Writer?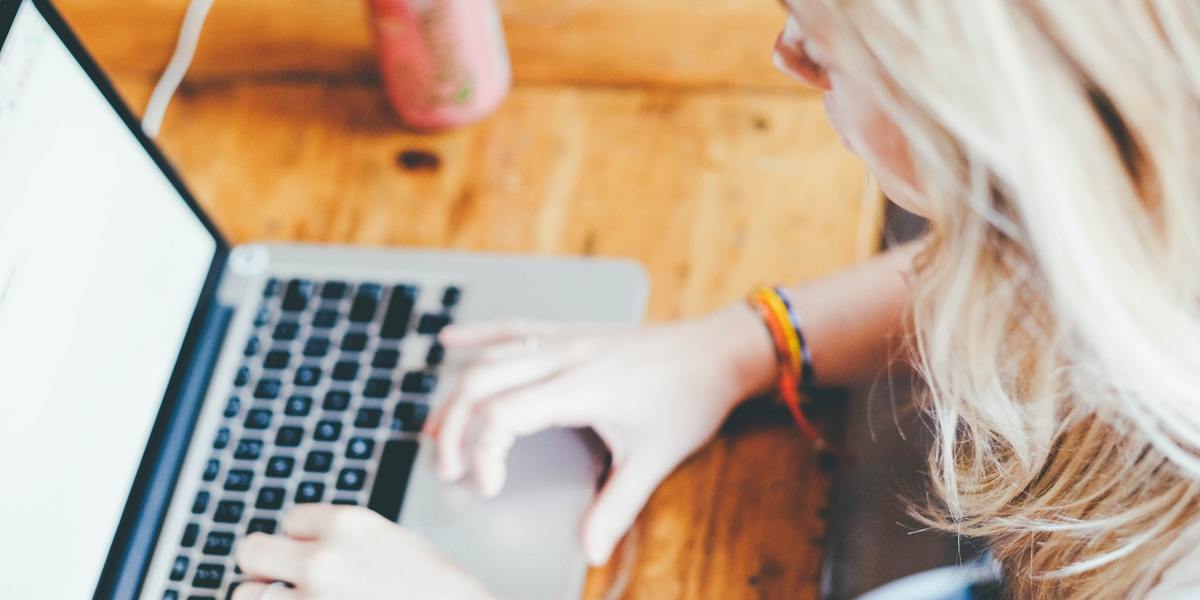 How often do you check your email? Twice a day? Hourly? Constantly? If you're like most people, you check your email at least two to three times a day.
You probably use it to exchange messages with friends, clients, colleagues, and yes, to receive brand discounts and other information.
In short, email is popular.
It's also profitable.
For B2B marketers, 83% use it as their main lead-generation tool. (Mailigen)
"Email is 40x more effective than social media for customer acquisition." (McKinsey)
"U.S. companies spent an estimated $3.07 billion on email marketing in 2019." (Statista)
Virtually every business uses email to communicate with its customers. Some have baked it into their marketing plan and send out emails regularly.
Some companies send daily emails to promote products, provide education, and stay top of mind with their customers. Others send them just a few times or once a week.
And, since every email has a specific purpose, they're one of the quickest writing skills to learn.
Now, you may not be entirely sure how email marketing works or why a company would hire you to write them. That's okay — this is a quick (and in-demand) skill to learn about and master.
This post will share some specifics of how to get started with email marketing, even if you've only sent emails to your family members before.
So, let's start with the basics.
What Is Email Marketing?
Email marketing is a cost-effective form of communication and is used by everyone from Fortune 500s to your local veterinarian.
Your inbox probably has several examples.
Companies use email to let their customers know about products and services, offer discounts, and educate their customers.
The companies that are most successful with email marketing have a specific email marketing plan. They're not sending emails willy-nilly. Each one has a purpose.
This brings us to the types of emails you can write.
Types of Emails
As you can imagine, there are different types of emails. Some of them are educational, and others are direct coupon-style offers.
Some emails are part of a series designed to help you learn about a product or service. For example, software companies often send what's called an onboarding sequence or welcome series. This is a handful of emails designed to answer Frequently Asked Questions and otherwise help you get the most out of the software.
Some companies send out a monthly newsletter to stay in touch with their customers. Accountants, lawyers, real estate brokers, dentists, counselors, veterinarians, and other professional services firms often email monthly, informative newsletters.
In essence, as an email writer, you'll write all kinds of emails. Some options include:
Offer emails — Most retail messages fall into this category.
Onboarding (welcome) sequence — A series of 3-7 emails to welcome the new customer and show them how to get the most out of the relationship.
Ask emails — These invite a reader to take a survey, sign up for an e-letter, connect on social media, or make a review.
Value emails — These are educational-based emails that can provide a quick tip or link to a blog post. They build trust and credibility with your reader because they're useful.
Newsletters — Designed to keep professional services firms top of mind. They can also highlight new services, introduce new hires, and provide related tips to help their clients.
Launch emails — When businesses release a new product or service, they need to let people know about it. The most successful launch efforts include a series of emails that highlight different aspects of the product/service and mix in value posts with offers.
For example, one of my clients was releasing a new course for her community. I wrote a series of emails for her customers. One of the emails announced the course was for sale. The middle three emails shared what people could expect in the course, and the last couple of emails reminded people the launch opportunity would be closing in a few days/hours.
Some email marketers specialize in writing such product launch emails. Others focus on B2B (Business-to-Business) emails for Fortune 500 companies. With millions of emails being sent per day, there are a lot of options for writers!
You can find out more about the email writing opportunity in this Inside AWAI webinar.
Take 15 Minutes
To help you identify the types of emails you receive, why not look at your inbox? Set a timer for 15 minutes and go through your inbox. With a pen and piece of paper, write down the email sender and the type of email.
Your goal is to identify at least three different types of emails. If your inbox is like mine, you'll have a mix of offers, value, onboarding, and newsletters, at least. Currently, my inbox has a discount offer from Southwest, an onboarding sequence from a new app I downloaded, and a monthly newsletter from my credit union.
What about yours?
Try Your Hand
It's excellent practice to try your hand at writing a few sample emails. It might feel odd or awkward at first, but that's okay, it gets easier with practice.
Of course, email training helps you get started even faster, but for now, just give it a try. That way, you'll begin to get a feel for whether you'd enjoy writing these short messages.
If you're writing for a client, you'll typically receive a client brief that gives you information on the audience and type of email(s) they want.
You can also create your own to practice. Think of a brand you know well. Write down the product/service and anything you can think of about the audience — age range, preferences, what problem does it solve?
Then, give yourself an assignment for a couple of emails.
You can share an educational tip in one and write an offer for the other.
Emails are short, typically 250-500 words, though I've written ones as short as 150 words and as much as 800 words. It depends on the audience and what the client wants.
If you're having trouble thinking of a brand, here's an example.
Imagine you're a pet lover. You have a senior pup who's starting to slow down. You suspect there could be some arthritis in the hips. So, you research doggie supplements and discover there are a lot of options.
Now, pretend your client runs a website that offers doggie supplements. They have a marketing campaign for fish oil supplements. Their audience tends to be 40+ suburbanites in the U.S.
Your job is to write two emails for this campaign. One is a discount offer, and one is an educational option.
With those exercises in mind, you can take the relevant email marketing training and develop the skills you need to knock out such assignments easily.
Do you want to be an in-demand email writer? In the comments, let us know what types of email clients you think you'd enjoy.

The AWAI Method™ for Becoming a Skilled, In-Demand Copywriter
The AWAI Method™ combines the most up-to-date strategies, insights, and teaching methods with the tried-and-true copywriting fundamentals so you can take on ANY project — not just sales letters. Learn More »

Published: March 29, 2021