4 Ways You Can Make Money Blogging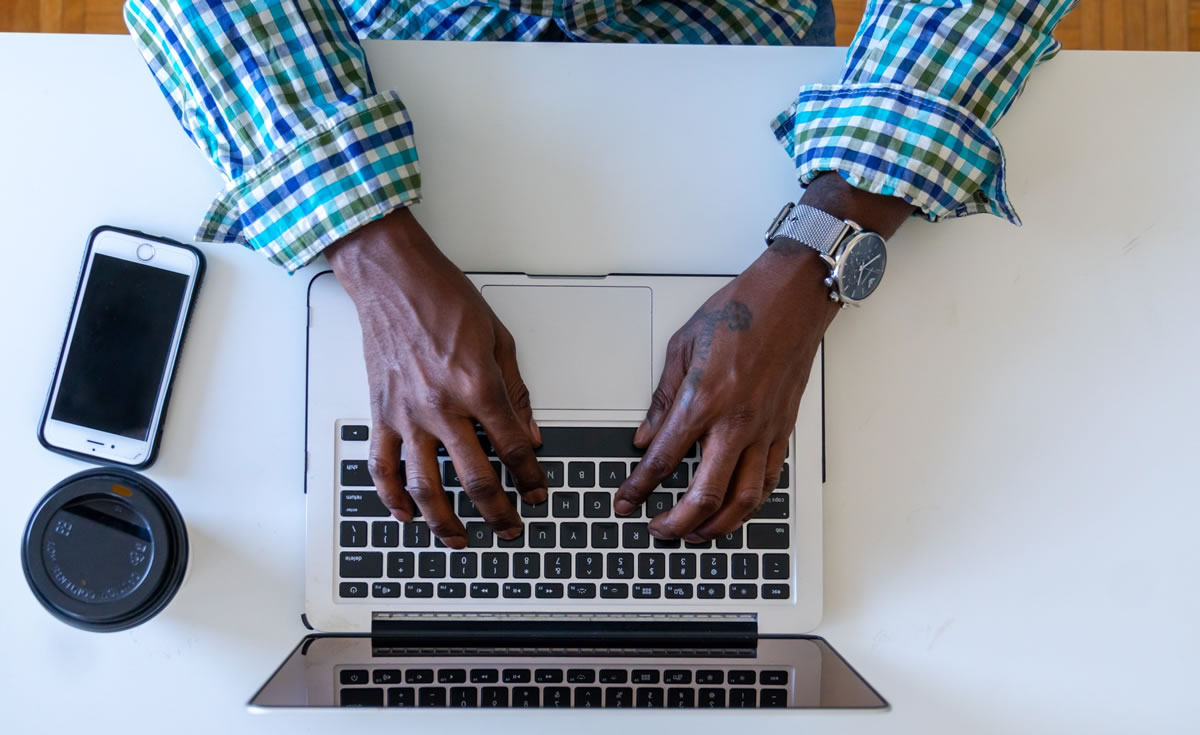 Can you really make money from blogging? Yes, you can … a decent living, in fact.
But isn't the internet already saturated with blogs? Yes, it is. However, the internet most definitely isn't saturated with high-quality blogs! Most are poorly written and difficult to read.
That's where you come in.
As a copywriter, you have the skills needed to craft a quality blog. And quality blogs get noticed.
According to ResearchNow, 84% of online buyers have bought products based on information and descriptions they read in blogs. And considering 2.14 billion people buy online — that's a MASSIVE number!
So, blogs are more valuable than ever — making it very possible to earn a living from writing them.
Let's look at four ways you can make money blogging.
#1. Writing Blogs for Others
We'll split this into two parts … existing blogs and new blogs.
Existing Blogs
If a business has an existing blog, they have to consistently add new content. The best way to achieve this? Have a pool of writers available to write the content for them.
These businesses understand that a blog is a form of content marketing … a way to provide useful information to an audience.
They'll usually want you to provide blog posts on a regular basis. This is great for you because it's regular, ongoing work. As an example, I write blog posts for Wealthy Web Writer. It's a lot of fun and regular income.
Wealthy Web Writer has more than one regular blogger. They call on a few regulars, plus a group of writers who contribute occasionally. This is fairly typical of a business that understands how important regular, high-quality blog posts are to their marketing strategy.
Search for businesses that already post regularly, then approach them with ideas for new blog posts. There's a good chance they'll be more than happy to add you to their pool of writers.
New Blogs
If you're already working with a client, suggest they start a blog.
A new blog is an ideal way for them to grow authority in their niche, build trust, and create empathy with their prospects and clients.
It's a win-win. They reap the benefits of having a blog and you get more work … consistent, steady work.
#2. Writing Your Own Blog to Attract Clients
Why not start a blog for your own business? Blog posts are an excellent way to establish credibility and authority in your niche. Give away loads of useful information for free — way more than your audience expects.
This way, you'll be seen as an expert in your niche.
And over time, your blog will become known as the resource for information about your niche. Why?
Well, imagine you specialize in email marketing. Each week, you publish a quality blog post about an email marketing topic on your website, then share it on social media. In time, potential clients will discover your blog and the word will spread … you'll become known as a high-quality resource for information about email marketing.
So, you're proving your credibility and attracting potential clients with your expertise.
This leads naturally to another potential source of income …
#3. Courses and Coaching
Imagine your blog has a several high-quality posts on your niche topic. You can take some of these, bundle them together, and create an online course.
Now you might be thinking, "Why would anyone buy my course when the information is already there on the blog?" Short answer … don't worry, they will!
Why? Because people love convenience.
They will happily pay for a neat, bundled package. They're buying the structure … the flow of the course from start to finish, the time saved by not having to dig for the information themselves, the access to your knowledge.
Online courses can be a lucrative sideline. Or grow them to be your main source of income, if that's your thing.
The other spin-off is one-on-one coaching. Once you prove expertise in your niche via a blog, why not offer coaching? If you love teaching, then this could be an ideal addition to your business.
#4. Passive Income
What's passive income? In brief, it's money that comes into your bank account 24/7, whether you're working or not.
Online courses are a type of passive income … you create the course, then sell it over and over. It's not a physical product, so there's no shipping involved. Someone can purchase and download your course from anywhere in the world while you're sleeping. That's passive income!
Another form of passive income is to build a blog around your passion. Build your blog traffic and grow your blog into a business.
Build a healthy sideline business. Set your blog up with streams of passive income.
My wife and I have a website about our passion, Outback Travel in Australia. While our website Top Wire Traveller is not strictly set up as a blog, our website uses some of the types of passive income which you can use on a blog.
We use affiliate marketing, where we set up a link to a company's products. When a user clicks on the link and buys, we earn a small commission.
We also have a couple of joint ventures where we have exclusive deals with a company. If a user clicks through and buys a product, we earn a fixed commission per sale.
Another form of passive income is Pay-Per-Click Advertising. Google Ads are a good example. We run Google Ads on our site and when a user clicks on an ad, we earn a tiny commission for each click-through.
Other opportunities to earn passive income:
Sell advertising space on your blog. The advertiser pays you a fixed rate per month.
Or you can publish Sponsored Content. This is where a business pays to publish a blog post on your site, promoting their product.
Coaching, online courses, and e-books are three more options to consider. Done properly, they can provide a lucrative long-term passive income stream.
There's another benefit of having a sideline blog about your passion. When you approach a prospect and they ask for samples, simply send them a link to your blog. What better proof of your web writing abilities than a living, breathing blog packed with great information?!
What you'll also find is, in time, prospects will come to you.
They'll discover your sideline blog and want you to write for their blog or website. It's a brilliant feeling when prospects start chasing you to do their work!
Do Copywriters Really Blog?
Definitely! There's no better way to refine your copywriting skills than by writing regularly. You still need to use persuasive writing. It's simply a different format.
If you enjoy writing conversationally, you'll love blogging.
And if you enjoy a new challenge with every project, you'll love blogging.
You have the freedom to take a topic and make it your own, to put your unique spin on a topic.
Blogging's fun!
Want to know more about blogging? Ask your questions about this fun writing opportunity in the comments.

How to Write Blogs for Yourself and Clients: A Step-by-Step Guide to Blogging Success
Every writer should know how to write blogs. You'll become a better writer faster. And you can make great money writing blogs for yourself or for clients. Learn More »

Published: April 28, 2021