Web Clients Need Your Help NOW for Google Mobile First Success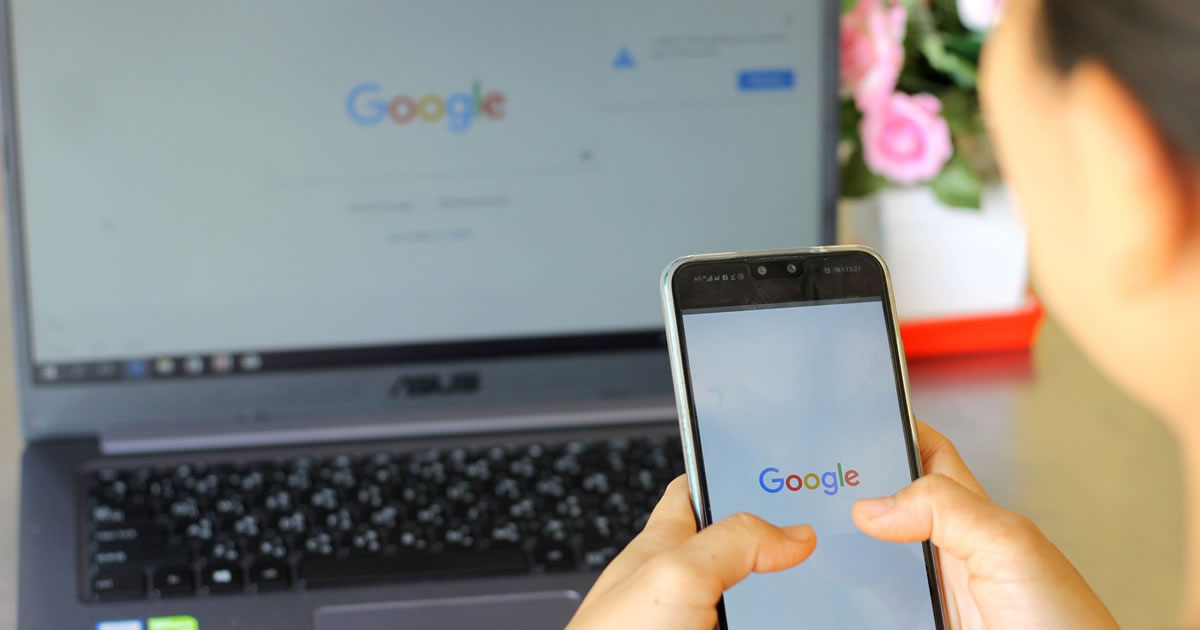 In the fall of 2020, Google announced that its "mobile-first indexing and ranking" for the entire Web would take effect in March 2021. What does this mean — and why does it spell big opportunity for you?
In short, when a company has a website, Google will index and rank its mobile version — and exclude its desktop content (WOW) — because more and more people are looking at websites on their smartphones. Here's a quick statistic that backs up this development: "In the second quarter of 2020, mobile devices (excluding tablets) generated 51.53% of global website traffic."
Of course, Google wants to be the best resource for people searching online for solutions. So it's meeting searchers where they are — on their phones. Google has been doing mobile-first indexing/ranking for a while with new sites, but now, this will be the default for ALL websites.
And guess what?
Many, many company websites of all kinds are NOT mobile-responsive right now, which means they're not working well on smartphones.
This is a major hurdle because non-mobile-friendly sites are losing business every day to competitors that DO offer a great mobile experience. With Google moving to ONLY mobile site ranking, the problem has become even worse. Yikes.
What does this mean to you, the professional web copywriter?
It's your opportunity to show clients what they're missing, make recommendations to fix this major problem … and earn a nice fee for your valued advice.
Here's how it works.
Talk with your potential client and ask, "How's your website working for you now? Are you getting all the traffic and business you'd like?"

Quite often, the answer will reveal frustration: the company isn't getting as much traffic or online sales as they'd like.

Next, set up an 'investigative call' to find out a) who the client's prospects are, 2) what the client wants prospects to do (become leads, buy certain products), and 3) who the client considers to be major competition.

Armed with this initial knowledge … you can do a very quick assessment of the client's current Web situation. You can even look at the client's site on your phone during the conversation, and instantly see what shows up.

Let the client know what you're seeing on your smartphone, a few problems just for starters.

It may be a local business and you can't tell where it's located (a major problem — you'd be surprised how many "no idea" websites there are).

Or all you see is a big photo with no information (another major problem).

Or maybe it reveals a dated, old-school website design that's practically impossible to read or navigate (more common than you'd think!).
By now, it's very likely the client is beginning to understand why the website is under-performing and is ready to make serious changes.
This sets the stage for you to offer a comprehensive Site Content Audit and report, which you can provide for a fee anywhere between $1,000 and $2,500 on upward.
You'll look deeper into mobile-responsiveness, but also many other important factors for online success, determining whether or not the site includes:
Customer-focused messaging.
Total clarity on the solution or need it solves.
A unique reason to stick around; content that quickly sets the company apart from its competition.
Instant local information if it's a local business.
A beneficial call-to-action, leading to a next step, such as signing up for a newsletter, downloading a report, or making a purchase.
Many, many company websites do NOT offer these things, and they're hurting!
As a web content consultant, you'll identify these issues and missed opportunities for the client. Then, you'll make recommendations to fix the site's content with improvements that will make a HUGE difference.
Who will write the content improvements? You, of course … for additional fees.
It all starts by opening the conversation with potential clients. Are they happy with their websites, especially on smartphones? Again, most will say NO, and you can go from there.
Do you have any questions about how Site Audits can help you get your foot in the door with prospective clients? Please share with us in the comments.

The AWAI Method™ for Becoming a Skilled, In-Demand Copywriter
The AWAI Method™ combines the most up-to-date strategies, insights, and teaching methods with the tried-and-true copywriting fundamentals so you can take on ANY project — not just sales letters. Learn More »

Published: May 18, 2021