Get a Success Boost When You Find Your Tribe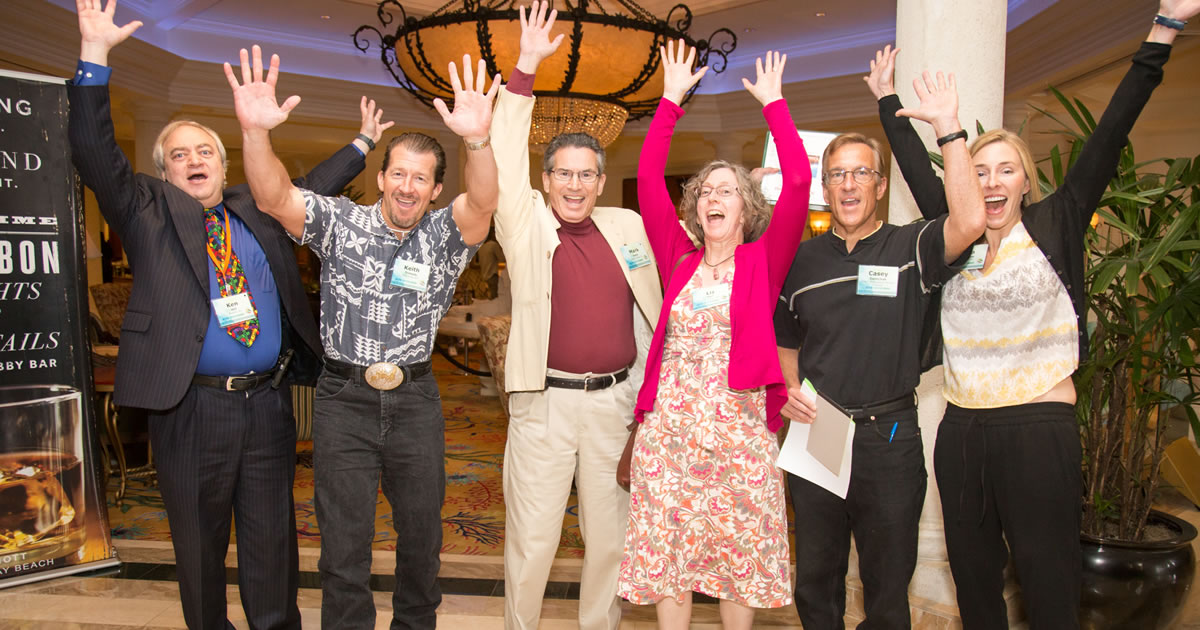 "You are the average of the five people you spend the most time with."
If you've ever taken an interest in self-improvement, you've probably seen that popular quote by motivational speaker, Jim Rohn.
It's one of those things that seems true.
And while it may or may not be that simple, research shows that our behaviors are definitely influenced by those around us.
For example, a number of studies have revealed that we eat more when we're around people who eat a lot.
Other studies show that your work performance is influenced by your nearby coworkers. If you work within 25 feet of a high performer, it may give you a 15% "boost" in your own productivity.
Why does this matter to writers, who largely work from home?
For one, we have to be careful who we share our dreams with.
After all, even your closest friends and family may not "get it" when you tell them you want to be a paid writer.
Since they have no idea how many people are finding success and completely transforming their lives in our world, it just doesn't make sense to them that you'd try it, too.
But that's okay!
Because there are plenty of ways to boost your confidence — AND your success — by surrounding yourself with like-minded writers and positive people.
Here are three ways to "find your tribe" right here within the AWAI world, so you can get that social boost you need to keep pushing forward with your writing goals:
Hang out on the AWAI Facebook Page.
You'll find nonstop inspiration, support, and motivation in the many videos and free online events on the AWAI Facebook Page. Check in on Facebook and our other social media networks and connect with other writers who "get" what you're trying to do. Whenever you need a little extra encouragement or want to chat with fellow writers who are in your shoes, it's the perfect place to start.

Join our free events.
Watch our Event Calendar, AWAI's Week in Review, and the AWAI Facebook Page to keep up-to-date on the many free online events and training webinars we host. Join us for "Writer's Coffee Breaks," "Ask Me Anything" sessions, and Inside AWAI monthly webinars. You'll learn what's going on in our industry and connect with other freelance writers worldwide. Anytime you virtually attend a session, you'll start to get to know the friendly folks who hang out in the comments.

Create an accountability group.
When you take part in any training programs or events like Writer's Launch Party, Copywriting Crash Course, or the 21-Day Challenge, you'll have a chance to connect with other writers. You can find other AWAI members who are looking to build an accountability group. They can be a huge advantage and encourage you while you're working toward your goals. You can check in with each other to keep track of your progress and motivate each other to move forward.
One more thing I'd like to encourage you to do is look into Circle of Success … It's another way you can find a tribe who will be with you throughout your copywriting journey. COS is all about helping you build connections with mentors, colleagues, experts, and prospective clients.
Many of AWAI's greatest success stories come from aspiring writers who used the personal mentoring, instructor-led training sessions, and access to the big names in our industry to build their careers fast.
As a Circle of Success member, you'll create a personalized career plan with the help of your mentor, based on your experiences, interests, and goals.
Plus, you'll also enjoy free Bootcamps, where you'll be able to connect with other members and build relationships with other writers who share your goals and aspirations …
Go here to check out the long list of COS benefits.
With so many ways to surround yourself with friendly, encouraging writers, you should never feel like you have to go it alone.
Even if you're an introvert (let's face it, many of us are!), connecting with just one or two writers online can help boost the positive voices around you and keep you moving forward.
And — who knows — once you achieve the level of success you're aiming for, maybe you'll be that positive voice for someone else, too.
Do you have any other questions about finding your tribe? Share in the comments so we can help.

The AWAI Method™ for Becoming a Skilled, In-Demand Copywriter
The AWAI Method™ combines the most up-to-date strategies, insights, and teaching methods with the tried-and-true copywriting fundamentals so you can take on ANY project — not just sales letters. Learn More »

Published: June 21, 2021