The Absolute Best Way to Get Expert Help and Feedback on Your Writing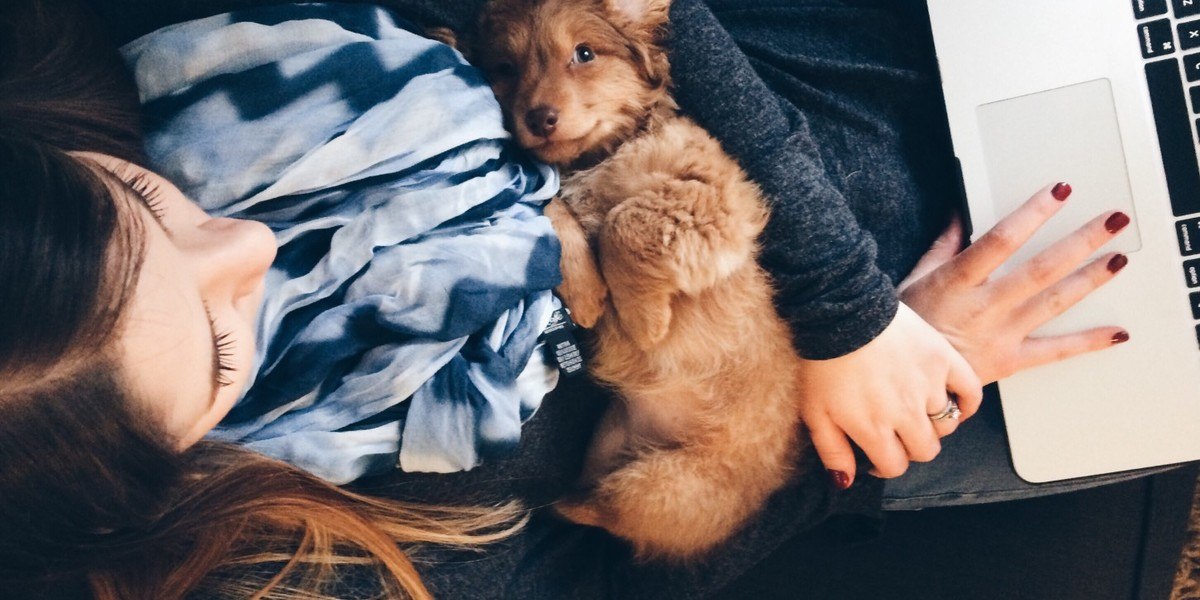 He was used to being around animals of all types and all sizes.
That's because he grew up on a working farm where his grandfather was the tenant. And his job was helping to take care of all the farm animals, including the cows, sheep, goats, and chickens.
Of course, what's a working farm without a few dogs to help do the herding? But he had a special affinity with those dogs.
In fact, his family said he had a natural way with them, which is why they nicknamed him el Perrero, "the dog herder."
You know him best as Cesar Millan, The Dog Whisperer.
When Cesar was a young man, he left the family farm in Mexico and traveled to Los Angeles. He struggled to find a regular job, so in order to earn money, he turned to the one talent for which his family had showered him with praise … his ability to work with dogs.
He was determined to show everyone that he was the best dog trainer in the world. And in 1994, he got a chance to prove just how good he was with dogs.
Cesar's talent caught the attention of Hollywood celebrity couple Will Smith and Jada Pinkett Smith. Seems they were having some problems their dogs and asked for Cesar's help.
They were genuinely amazed at how quickly and easily Cesar got their misbehaving dogs to follow their commands.
So much so, they began referring Cesar to other celebrities and friends. The next thing you know, Cesar was working with the likes of Howie Mandel, Patti LaBelle, Vin Diesel, Nicolas Cage, and Hilary Duff … the list goes on and on.
Of course, when you've got that many celebrities talking about you, it's not long before television producers want to create a show around what you do. In 2004, Dog Whisperer with Cesar Milan began airing to audiences nationwide.
It was an almost immediate hit. During the show, viewers were astonished as they watched Cesar rehabilitate hundreds of aggressive, scared, lazy, compulsive, and jealous dogs.
Cesar even made a point to work with the dog's owners who were in the dark about how they themselves were often contributing to their pet's bad behavior.
In a way, he became not just a pet coach but people mentor too. With almost 20-plus years of experience, it's no wonder he often said, "No dog is too much for me to handle."
Now, I'm not one to brag, but I've been involved in the direct-response industry for over 30 years. And in that time, I've mentored up-and-coming copywriters such Blair Morse and Chip Biggs.
I've also worked alongside some of the biggest names in our industry, including Mike Palmer, Clayton Makepeace, Jedd Canty, and Don Hauptman, to name a few.
Like Cesar has worked with a variety of dogs, I've worked on all kinds of copy … financial, health, travel, self-improvement, business opportunity, and lifestyle.
And the top writers and marketers have contributed to my success including Agora, Inc. Founder Bill Bonner, AWAI Co-Founders Mark Ford and Paul Hollingshead, and business builders such as Mike Ward, Addison Wiggin, and Porter Stanberry.
With this kind of support, experience, and backing, I can also say there isn't any kind of copywriting project that is too difficult for me to manage.
And I'm going to put it to a test. In fact, I'm going to ask you to take a copywriting challenge.
Let me be your Copy Chief over the next 8 weeks, I'll teach you the same methods I use to create million-dollar winning sales letters.
I'll show you how to develop an emotionally compelling idea for your project. Then I'll teach you how to craft an eyeball-getting headline and write an engaging lead.
I'll show you how to write body copy filled with so much proof that your prospect can't help but to read your letter from start to finish.
By the time we're done working together, you'll feel like there isn't a sales letter project you can't take on.
The sales letter is the cornerstone of every marketing campaign. It does the heavy-lifting, using persuasion and proof to turn readers into buyers. Learning to write a sales letter sets you up for EVERYTHING else. When you know how to write this critical piece, marketers will presume you can write all the other materials they need as well.
And the truth is, the more projects you take on, the more money you stand to make.
So, if you're ready to learn how to write a sales letter from scratch, then be sure to join me for a fun-filled, 8 weeks of copywriting mastery.
I look forward to working with you!
Do you have any questions about getting started with Sandy as your Copy Chief? Share with us in the comments.

The AWAI Method™ for Becoming a Skilled, In-Demand Copywriter
The AWAI Method™ combines the most up-to-date strategies, insights, and teaching methods with the tried-and-true copywriting fundamentals so you can take on ANY project — not just sales letters. Learn More »

Published: June 16, 2021