Writers Benefit as Email Breaks New Records in 2021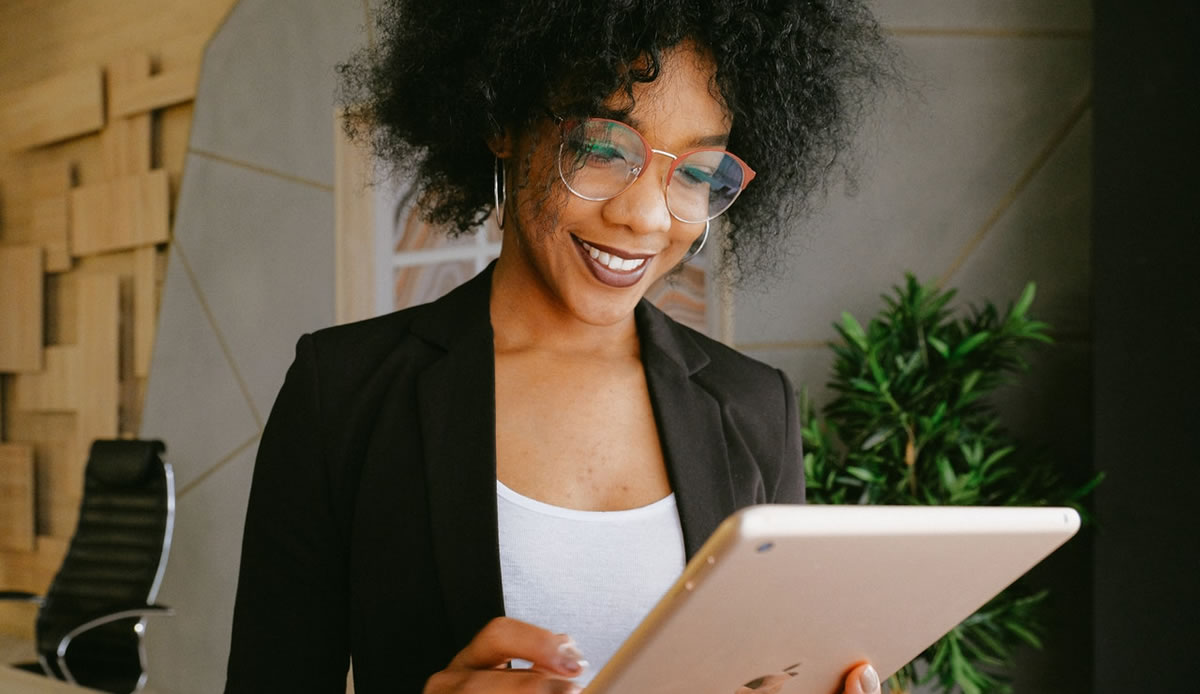 Every minute of 2021, some 197,600,000 emails get sent.
Yes, 197.6 MILLION EMAILS … every minute … every hour … of every day.
Even better, from a writer's perspective?
The number of emails sent just keeps rising, setting new records each year.
And lately, it's been rising faster than ever before …
The Financial Twist of the 2020-2021 Email Surge
Since the beginning of the COVID era, businesses are sending more emails. According to a survey of more than 760 brands by Pathwire, 55.5% are emailing more often — and the increases often amount to two times or more their previous email volume.
Plus, brands are investing more in the emails they're sending out. Compared to the beginning of 2020, 60.6% of companies have maintained their email budgets, with 21.9% increasing their spending.
That's an incredible stat — especially when you consider that a lot of companies are running pretty lean and mean right now. Thousands of businesses have given up their office space … cut back on staffing … and even pulled down their Facebook Ads, according to the Morning Brew marketing newsletter.
But take a penny out of the email budget? Nope.
Brands — even cash-strapped brands — didn't do it.
Why Brands Are Willing to Spend and Spend and Spend on Email
A big reason brands don't cut their email marketing budgets is that they can see how email is "mission critical" to the continued survival of their businesses.
Let me explain …
You might only think of business email as the marketing emails for a sale. And that is, indeed, a major email type that businesses need written.
But there's more … a LOT more.
A business needs:
A Welcome email for new subscribers to their mailing list.
Regular emails for members of their mailing list (some of these are structured like newsletters, while others are straightforward daily updates).
Sign-up emails to get readers to register for live events, webinars, or Q&A sessions.
Reminder emails for events, webinars, or Q&A sessions.
Confirmation emails for both events and sales.
Welcome letters for new buyers of products or services.
Check-in emails with buyers (sometimes also called "retention" emails because these kinds of emailed notes can retain buyers who might otherwise cancel or ask for a refund).
Customer service emails of all types.
And remember, all of these are ON TOP OF the ongoing sales email needs of the business.
The major types of sales emails include:
"Pre-launch" emails that warm up readers to the idea that something new or special is coming.
"Offer open" emails that announce when a product or service goes on sale, or when event registration is open.
Marketing campaign support emails — and for a single sale or event, a business might need anywhere from three to a dozen of these to send to their readers.
Affiliate emails, which are emails the friends of a business can send out to help the business get more sales.
"Last chance" emails as a sale winds down.
"Clicker" emails — a special second chance type of email sent to readers who have clicked a link inside an email but did not complete the purchase.
"Second Chance" emails to go out as a follow-up to the sale.
"Abandon" emails, which go out as a series to people who added an item to their carts but didn't complete the purchase.
It all adds up to a TON of email … enough to easily hit that 197.6 million emails/per minute mark.
And there's one more twist …
Most businesses are so busy with day-to-day operational challenges that they don't have time to write their own emails.
In fact, many business owners dread writing emails.
They are happy — more than happy — to pay someone else to write all their emails for them.
Why Writers Can Rely on Email for a Constant Flow of Cash
I know many writers who consider writing emails to be one of the easiest and most reliable ways to earn a great income. Some have even put aside all other forms of content and copywriting to focus 100% on email work.
And email work does have a lot going for it …
First, you have to remember that emails are generally quite short. Businesses don't want to mail out novels — they're sending out a couple of paragraphs at a time, often no more than 200 to 300 words in total per email.
As a result, most email projects can be finished up in two to three hours, max. Speedy writers working for a client they know well can even sometimes complete an email in under an hour. This fast-finish aspect of email writing means that even if you're a part-time writer or juggling your writing career with a "day job" or heavy caregiving load, you can still comfortably take on email clients.
Second, email work is a beginner-friendly type of writing. There are a number of established templates for sales emails that beginners can use as they learn the ropes. Other non-sales types of emails call for conversational, friendly writing … which most people are already doing in their messages to friends and family. So while there is a learning curve, it's not horribly steep, and it's all framed within a type of communication many of us are doing everyday anyway.
Third, emails are a naturally recurring project. Many businesses send out emails to their customers and prospects every day. Once a business realizes you can write a good email for them, they're likely to sign you up as their ongoing email writer. That means you can expect repeat contracts or even retainer arrangements for email writing, which helps writers create a stable income flow.
And speaking of the money …
Email pays very well — especially when you consider that this is a short writing project that can be completed in very little time. A basic rate for a beginner to charge is $100 to $150 … per email. More experienced writers will charge $200 to $500 … again, per email. And superstar writers? $500+ to start, with special sales emails running $1,000 to $2,000 each.
So if you're new to this and your first regular client wants one message for each day of the workweek, and you choose to charge a base rate of $100 per email … you'll write 20 emails for your client each month and earn $2,000 total.
Even if you spend three hours on each email, that's still only 60 hours of work for the month and $2,000 in income. Get 2-3 clients going — or raise your rates as you gain experience — and it's no big stretch to see yourself making $50,000+ per year, as a beginner, just by writing email.
Plus, the demand is so intense right now … remember, 197.6 million emails per minute … that you could start earning email income as soon as you feel comfortable taking on your first clients.
To help you feel ready to start, check out AWAI's new How to Write High Impact Emails self-study training program. It will guide you through the basics of writing email for clients and help you build your confidence as an email writer. You'll even find tips on landing your first clients.
The world may be a little topsy-turvy still, but there is one constant … email! Right now, brands are sending more email than ever, and spending more on their messaging, too. For writers, it's the perfect opportunity to turn a major trend into a solid, ongoing income.
If you have any questions about writing emails, please let me know in the comments.
How to Write High Impact Emails
Learn how to write winning emails from one of the best email writers in the industry today. From writing subject lines that get noticed to "call to actions" that get results, it's all included in this home study program. Learn More »

Published: August 26, 2021