5 Easy Steps to Start Blogging Today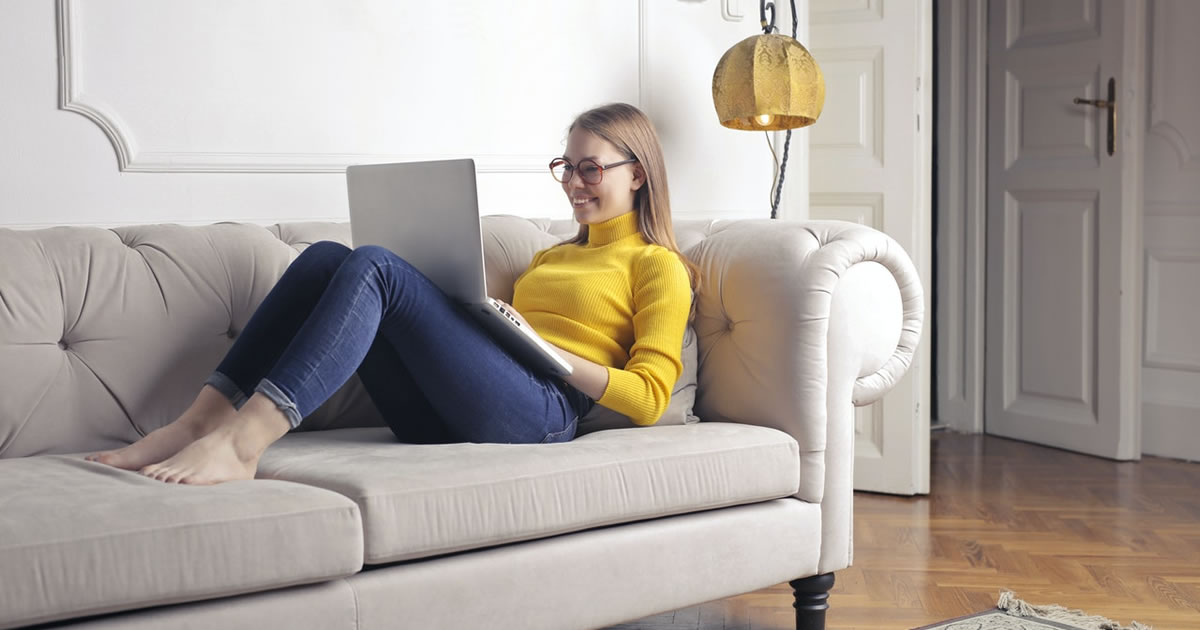 Would it surprise you if I told you there was a way for you to start gaining writing experience today …
Without any clients …
Without a website of your own …
With just your laptop and an internet connection?
Well, there is a way — and it involves just five simple steps.
And all you need is an idea and the willingness to start.
In fact, the hardest part is taking the plunge.
As the saying goes, "The hardest thing about getting started is getting started." — Guy Kawasaki
All you need right now is to open a Word or Google doc and start. To help, I'll share three common blog post structures and then five simple steps you can use to put fingers to the keyboard and write your next blog post.
Three Blog Post Structures
Before you can make money blogging, you'll want to get comfortable writing blog posts. Then, you'll boost your confidence and have samples to show. Yet, I know how challenging it is to write anything unless you narrow your focus.
Here are three blog post structures or templates you can adapt to your needs to make it easier to get started:
1. Listicles
These are the "5 Best Pizzas in [Your City]" type of posts. These are fun to read and easy to write. I probably write six or more of these a month for clients.
2. "How-to" Posts
Look at any popular blog, and you'll see plenty of "how-to" titles. "How to grow the largest roses in the Southeast," "How to make the best caramel apples," "How to declutter a room in five easy steps." Name a topic and put a "how-to" in front of it.
3. Contributor Roundups
For example, "9 Dog Trainers Share Their Best Tips for Potty Training Puppies." This type of post doesn't even require you to write most of it. Write an introduction, find a few experts to quote, write a conclusion, and there you go!
With these three basic structures in mind, you can pick one and start writing your first post. I'd recommend the "how-to" or the "listicle" format because they're simple and require nothing more than for you to open your favorite Word Processing tool and start typing.
5 Ways to Write Your First (or Next) Blog Post
Step 1: Choose an idea
It can be anything. Really. The goal is to write something and begin a habit of writing. Whether it's about your favorite five restaurants in your town or the reason you want to pursue a freelance writing career. No topic is off-limits.
Step 2: Briefly outline your post
Don't worry about English class outlines. All we're looking for is a rough guide for what you want to include. Besides giving you a guide, it has the added benefit of breaking up all that white space on a blank doc.
Intro — what your post is about and how it will help the reader.
Body — the meat of the post. What does your potential reader want to know about the topic? What questions do YOU have about the topic?
Include a couple of subheads to break it up, so it's easy to read.
Conclusion — summarize the whole thing. If you can, refer back to the beginning of the post.
Step 3: Draft your post
Now that you've worked out a basic outline, you're ready to draft. Set a timer for yourself and start writing. Don't worry about grammar, word choice, or anything else that slows you down. Just type as fast as you can for 25 minutes and fill in your outline.
Hint: You can leave a XXXX as a placeholder for info you don't have yet and go back and fill it in later so you don't disrupt your writing flow. Keep your sentences short and your paragraphs fewer than five sentences. No one wants to read a big block of text.
Step 4: Take a break
Walk the dog, wash the dishes, get away from it for a few minutes. Then, come back and fill in the missing elements. By now, your blog post might be taking shape, or it might still be a jumble of notes more than anything.
That's okay … you've got a starting point.
Let it "rest" overnight and come back for a third revision.
Step 5: Run it through the Hemingway app
You know, writer Ernest Hemingway was known for short sentences and directness. These are good characteristics for online writing. This app gauges the reading level of your writing. It's good to aim for 5th grade because it makes for easier reading.
Even if your audience is Ph.D.'s, imagine they're reading on their phone, late at night in a tired and distracted frame of mind. No one ever complains about a useful and easy-to-read piece of content.
Publish. Rinse and Repeat.
Don't Have a Blog Platform Yet? Use Medium
Back when I taught "blogging for business" classes, I recommended people use Medium to publish.
Medium is an easy-to-use blogging platform that you can start using right away. It removes the tech headaches that can get in your way with other tools, so you stop procrastinating and start writing. Later, you can always blog on your own WordPress or whatever site, but for now, if you don't have one, use Medium.
The easiest to use blogging tool out there, it also has a community of bloggers. You can follow topics and writers you like, and they can follow you back. It's an interactive social media platform.
Your Next Steps
Choose a topic
Choose a blog structure (how-to or listicle)
Outline
Draft
Revise
Publish
Now that you have a structure and an idea what you're doing, you can make a lot of money writing blogs.
You can write for yourself, and see where the opportunity leads you.
Or you can write for clients — they are desperate for content right now. Many bloggers regularly make upwards of $3,000 a month per client. With just three clients, you've got a six-figure income you can count on, month after month.
Web Expert Heather Robson can teach you all you need to know, quickly. Learn this one simple skill and you can have steady work writing for clients — and also generate a steady passive income all for yourself if you want.
This is one of my favorite projects because it can be so fun!
Check out Heather's program now and then get started. You will be glad you did.
Want to know more about how you can get started as a blogger? Ask your questions in the comments.

How to Write Blogs for Yourself and Clients: A Step-by-Step Guide to Blogging Success
Every writer should know how to write blogs. You'll become a better writer faster. And you can make great money writing blogs for yourself or for clients. Learn More »

Published: October 5, 2021