Break Into Copywriting with Blog Writing!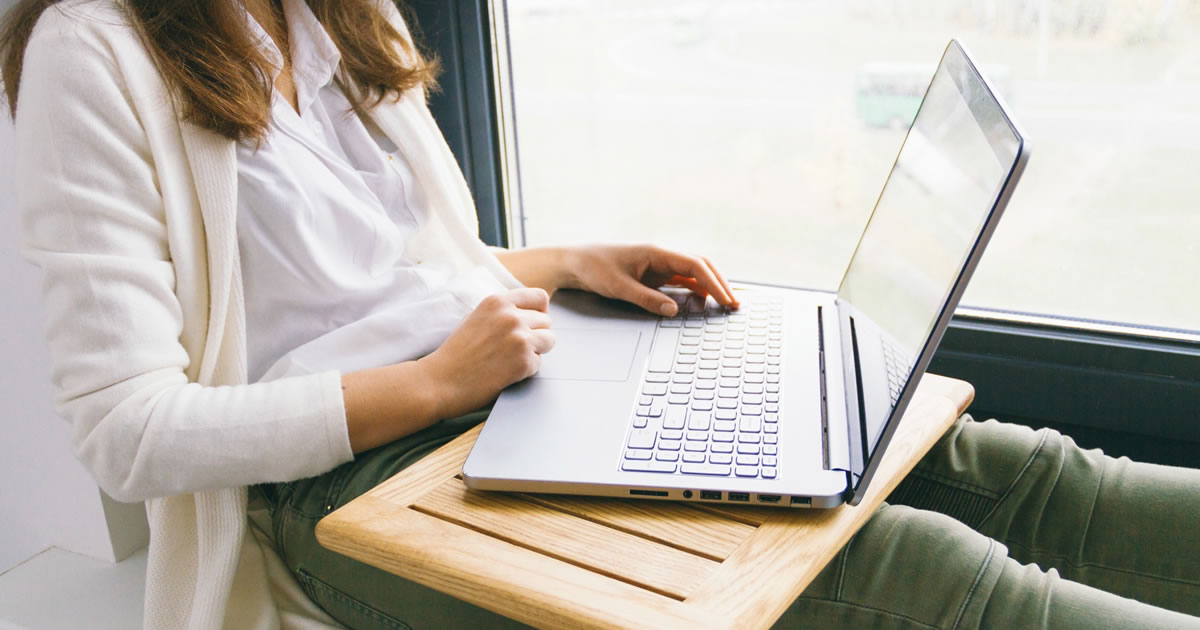 I got my very first writing assignment almost by accident. And guess what? It was for blog writing! It's one of the best — and easiest — ways to break into the world of copywriting.
I hit a lucky break when one of my graphic design clients asked me to look at his failing blog. The content was focused on the equine industry which fit in well with my lifelong love of horses.
It was simple to think up interesting topics and write regular content to help draw traffic to my client's website. Seven years later, I still write for them earning a reliable $700 for two (easy-to-write) blog articles per month.
Basic blog writing also evolved into much more in-depth work for that client. Projects have included email sequences, sales copy, lead magnets, social media posts, and even special reports. I've earned tens of thousands of dollars each year (from one client!) just because I was able to write a few hundred words about a topic I love.
Not too shabby …
Regardless of your niche, blog writing can be an excellent way to get your foot in the door. All you have to do is connect with a handful of clients in a niche of your choosing.
Then provide great content — the kind of stuff YOU'D want to read if you were a site visitor. Before long, if you're interested, you'll be well on your way to bigger and more complicated projects.
Not sure where to start? Here are the steps I'd recommend:
Write up a sample blog for the industry you want to write in. Make it about 1,000 words in length and make sure it has actionable tips for the reader.
Research and collect names of potential prospects — businesses who already have blogs on their sites, especially blogs that haven't been updated in a while or only have a few posts. This is a sign that they like the idea of blogging but don't have the time to do it themselves.

Write up a few emails to contact these folks. Here's some suggested text you can use:

"Hi, my name is Rachael and I am a blog content writer who specializes in the ___ industry. I'd love to write some blogs for you so you can reach more customers and maintain higher web rankings. Is this something you'd be interested in learning more about? Please let me know. Thanks, Rachael

P.S. I've attached a sample of my writing here so you can get an idea of my style. I'm happy to customize topics and style for your particular company."

When people contact you to learn more, tell them about your process. Explain that you'd like to interview them and get an idea of what types of topics they typically highlight on their site. Say that you'll record and transcribe the call so you can capture their "voice" and write as if you were them. Explain that you stay in regular contact with them so content matches their overall marketing strategy.

If they still seem interested, ask them if they have a particular budget in mind per month so you can custom-tailor a plan for their needs. Then, say you'll write up a proposal and send it along the next day.

Write up a simple proposal with your name, their name, and summarize the things THEY said that were important to them. Then, write the suggested blog strategy. (Example: One blog per month at $250 or two blogs per month at $240 each, etc. — whatever matches what fee you want and how often you write for them.)

Send it to them and follow up until you get an answer if they'd like to proceed. If they say yes, say you need a 50% deposit on the first article. Then, set up a time to talk about topics, and get writing. Deliver the article and continue to bill them for each article. If the relationship is going well, consider switching to one payment per month to make things easier for them.

I started off by charging $250 for a 1,000-word article. However, your fee may vary with the article length and complexity of the topic. Check the AWAI Pricing Guide for a complete list of copywriting fees and rates.
If you'd like to learn more about the easy-to-learn world of blog writing, AWAI has come out with a blogging program that will help you with everything from choosing your topic, to the "technical" aspects of setting up a blog, to building your audience, to writing your posts, to monetizing your blog.
The program guide is by web writing expert Heather Robson, Managing Editor of Wealthy Web Writer, who went out and got the best advice, strategies, and tips from 10 of the most successful, highest-paid bloggers working today.
Check out all the details about this exciting blogging program and find out how you can get your hands on it right away!
If you're a new writer looking for a starting point — or an advanced writer ready to add on a skill that's easy and fun — nothing could be more perfect than blogging.
Do you have any questions about getting started as a blog writer? Let us know in the comments.

How to Write Blogs for Yourself and Clients: A Step-by-Step Guide to Blogging Success
Every writer should know how to write blogs. You'll become a better writer faster. And you can make great money writing blogs for yourself or for clients. Learn More »

Published: October 6, 2021