The Blueprint for Site Improvement (That Gets Writers Paid!)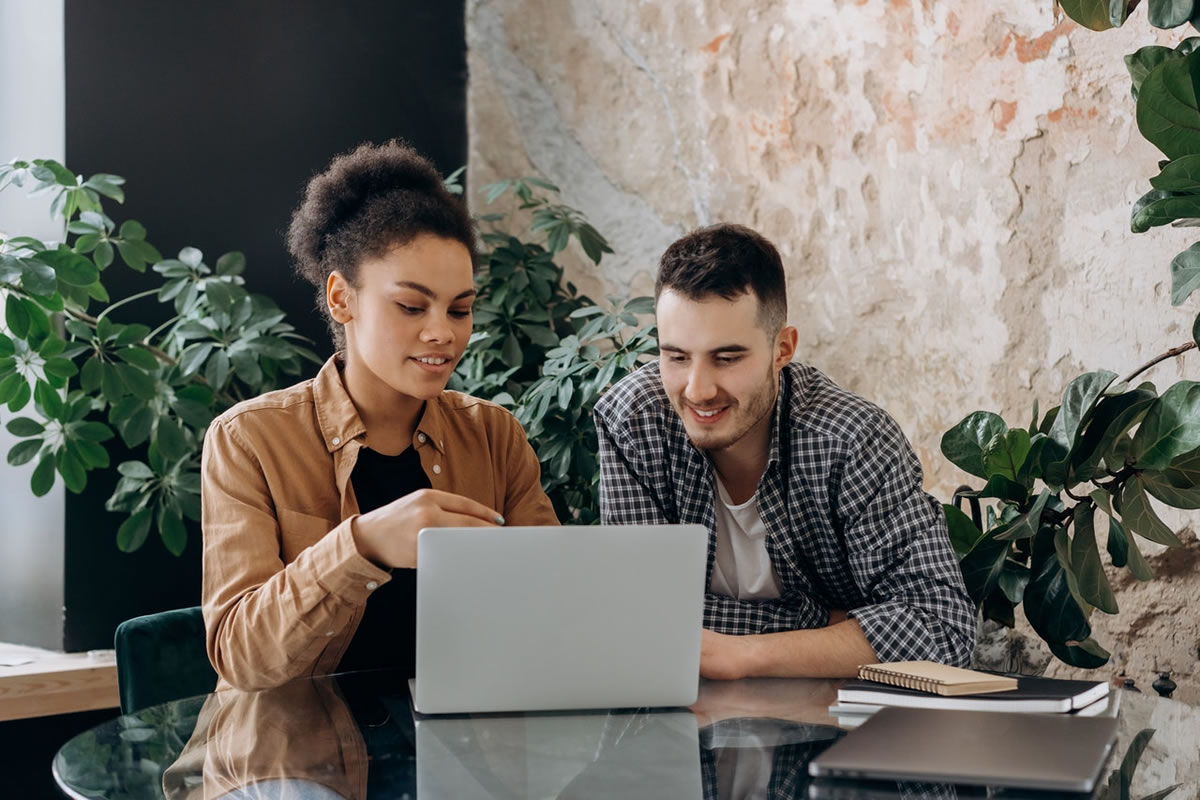 More than once, I've had a business owner reach out in frustration with their website. Too often, they spent dozens of hopeful hours and thousands of dollars on beautiful site. A few months later, and it's not bringing in the business they hoped.
A quick look tells me they have a lovely online brochure. But in its current state, it's not likely to bring in sales.
There are many potential "reasons why" the website is not a sales machine, but here are three of the most common.
It's not written with the customer in mind. Instead, it's all about the business.
There's not a hint of a term a customer might use to type into Google and find them (aka a keyword).
Sometimes, you're not even sure what they do.
Ouch!
Out of the 1.8 billion websites (and growing!), the majority don't have much business value. Instead of attracting new leads and customers, they take up bytes and pixels somewhere deep in the bowels of the internet.
Sometimes the site is confusing, out-of-date, or riddled with errors. The company management knows it's not functioning well, and they want to find out how it can be improved.
That's when they turn to a Site Audit.
A website content audit assesses the current state of the website and gives recommendations for improvement.
Often, it's easy to tell a few things are wrong right away. For example, you might be surprised at the number of local business websites who don't include their location and contact information on every page. Sometimes, they bury it in fine print on one page deep in the site.
Sometimes, they insist on putting a video (with a soundtrack) on the homepage and it takes ages to load. The data shows if your website doesn't load in 2-3 seconds, your would-be visitor is going to hit that back button quickly and go on to the next site.
Then, there's the poor content problem which comes in many forms. More on that in a moment, but first, you can think of a Site Audit as a diagnostic. It's the process of running a few "tests" on the content and assessing the outcome.
A Site Audit Uses a Standardized Checklist to Uncover Problems
If you've ever gone to Midas Muffler, they have a checklist they use to make sure your car is in tip top shape. They give you a printed handout with graphs and colors that give you a snapshot of your car's health. Knowing they have a standard process helps you feel confident they know what they're doing.
A Site Audit is like the Midas Muffler checklist. You go through a website page by page, checklist in hand to see if the site is in good shape.
Often, it's not.
The site can be confusing to use. Have you ever left a site frustrated because it wasn't intuitive?
Often, the web content is ho-hum. It might be filled with grammatical errors, be chunky blocks of text and hard to read, or filled with meaningless jargon. Worse, the site offers no clear idea what the business does.
As a web writer, you can sweep in and make recommendations on how to make it better.
You'll use a proven checklist to compare "best practices" against the one you're auditing.
Divided into sections, it's clear and easy to read. Just like that Midas Muffler diagnostic!
Then, you can share it with your client.
Right away, they'll be impressed. Then, it's natural they want to hire you to implement the recommended changes.
I've done Site Audits for a local security firm, a dentist, a chiropractor, and many others.
Here are some of the common errors you'll find.
Grammatical errors
Keyword-stuffed pages (worked in 2009, not now)
Not enough content (Google expects a minimum of 300 words per page for it to be useful.)
Too much about me, me, me, and not enough about the prospective customer
No call-to-action
Hard to navigate (especially on mobile)
And on and on
Once you know what you're looking for, these things will jump out at you, and having the checklist will keep you from second-guessing yourself.
Plus, you can charge $1,000-$2,500 to complete an audit. As a writer, I stress I'm focusing on the content of the site, but it also covers usability and even a bit of design. Though don't worry, this isn't a technical audit. It's more a chance to review a site with your copywriter's hat on. In other words, is it a good marketing piece?
How Can You Find Clients for Site Audits?
They're all around you. Especially, when it comes to local businesses. I've given presentations on the five key elements of a website that works to local networking groups. I've also told business owners that I diagnose "sick" websites so they can perform better. That always perks up the people who know their sites aren't performing well.
Here are a few ideas for you.
Craft a series social media posts about why good content helps drive sales. (Hint: You can use points from the 21-Point Checklist Pam Foster developed in order to create 21 posts!)
Offer to do a webinar or in-person talk for a local networking group. (For example, your local Chamber of Commerce could be a good resource.)
Partner with social media professionals and web professionals to cross-promote one another's services.
Put a page on your website letting people know of your service.
Send an email to your network letting them know you're offering a new service that helps websites bring in more business.
It's fun to do website audits and when the client asks you to implement the recommendations, you've already got a detailed plan for what to do in front of you. And when your client thanks you for your work and tells you they're already seeing results only weeks later! It's rewarding.
Do you have any questions about how Site Audits can help you get your foot in the door with prospective clients? Please share with us in the comments.

The AWAI Method™ for Becoming a Skilled, In-Demand Copywriter
The AWAI Method™ combines the most up-to-date strategies, insights, and teaching methods with the tried-and-true copywriting fundamentals so you can take on ANY project — not just sales letters. Learn More »

Published: October 12, 2021