Get the Benefits of a "Rock Star" Sales Letter Writer — as a B2B Content Writer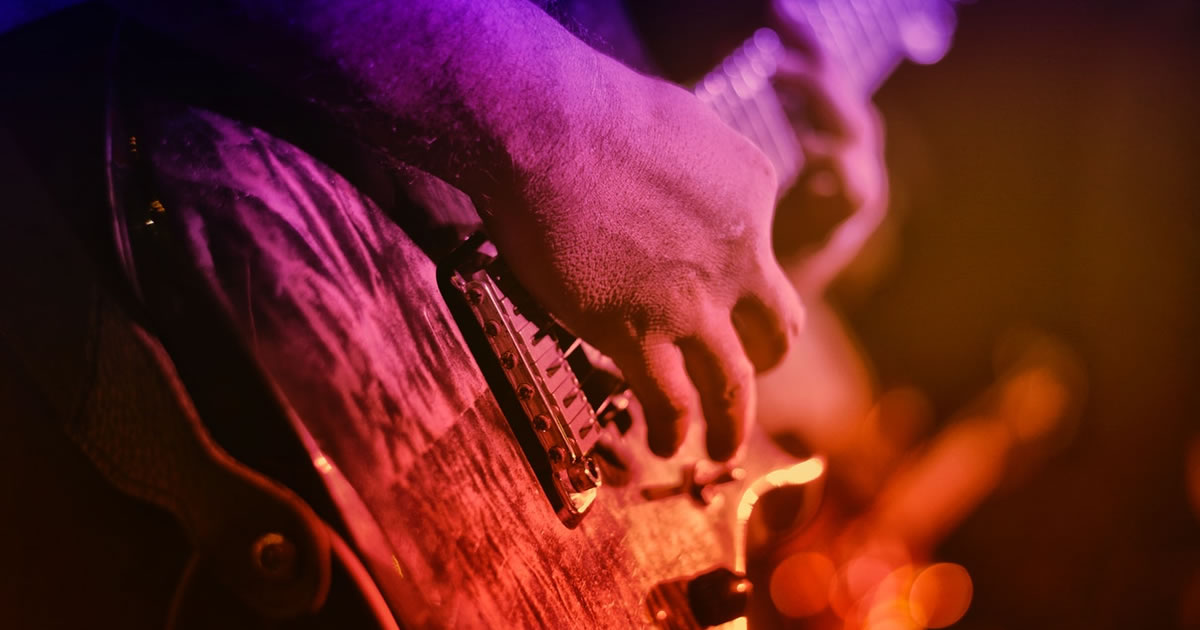 Long sales letters are often thought of as the "holy grail" for copywriters …
The high fees and royalties make sales letters among the most lucrative and prestigious projects you can write.
But since many copywriters are often intimidated by the thought of writing 12, 24, or even 40+ page letters …
They assume they'll have to sacrifice the benefits that come with it, too.
Frankly, they couldn't be more wrong.
You can still make an outstanding income as a writer without ever writing a project that's more than a few pages.
In fact, you can do it as a B2B content writer.
And it's not as hard as you might think.
Make $1,000 … $3,000 … Even $7,000 or More with These B2B Projects
For starters, there are some high-paying B2B projects you can easily learn.
Take white papers, for instance …
A white paper will typically only be 5-10 pages long. And you can charge anywhere from $3,000 to $7,000 — or more, once you're established — to write one.
Video scripts are another high-paying project. You can earn $1,000 or more per script. And with more than 80% of B2B marketers now using video, there's plenty of demand.
Case studies also pay around $1,500 per project. And they're typically no more than two pages long.
And when it comes to writing an e-book or a website for a B2B company …
Well, there's really no standard fee for these projects. The sky is truly the limit!
But it's not just the highest-paying projects that can lead to a great income as a B2B content writer …
Stack Your Paychecks by "Repurposing" Every Project
There's another benefit of being a sales letter writer that helps them earn such high incomes …
Every sales letter has a lot of extra copy that goes along with it.
That could be emails … editorials … retention letters … upsells … downsells … and on and on.
And the sales letter writer will often earn extra fees for writing all these additional pieces.
The great thing is, B2B content writers have a similar benefit — without having to write that long sales letter in the first place!
When you get hired to write one project for a B2B client, you'll often have the opportunity to "repurpose" your copy into additional projects.
Here's what I mean …
Repurposing is when you recycle existing B2B content into different formats for different audiences to access in different ways.
Sometimes you'll turn your original project into something bigger or smaller … more visual or more audible …
The idea is to make the content as useful as possible for as many of your client's prospects as you can.
Master B2B Copywriter Gordon Graham calls this "the easiest money you'll ever make as a copywriter."
And he makes a great point …
If you're only doing the research to write the original project you got hired for once …
And then you simply "massage" that content so it fits a different format and can reach audiences differently, rather than writing something from scratch …
You'll make extra money for very little extra work.
And busy B2B marketers love this. When you can take one piece of copy and use it in five different ways, it helps them reach a lot more people without taking up any more of their time.
So let's say you get hired to write a video script for $1,000 …
Then you can offer to repurpose the same content in that script into, let's say, a blog post … an e-newsletter … a press release … and a slide deck for a presentation.
That's FOUR more projects for you!
And even if you only charge half of what you normally would for these four additional projects because you're reusing the same material …
You could easily earn another $1,000 or more.
When you start doing this regularly, you'll be stacking your paychecks more often than not.
Become a Hero to Your Client
Now one thing sales letter writers enjoy that can be hard to replicate is prestige.
It's the "A-list" copywriters who deliver the blockbuster sales letters that make waves throughout the whole industry.
Think of the greats like Richard Armstrong, Carline Anglade-Cole, and the late Clayton Makepeace …
And the copywriters who are racking up win after win today, like Henry Bingaman, Jedd Canty, and Stefan Georgi.
But B2B content writers can be superstars, too.
Look at Steve Slaunwhite.
Steve is a legend in his own right. And he often points out how crucial an effective B2B content writer is to any client.
After all, trained B2B content writers are a rare commodity. So clients tend to stick with you when you prove you can get them results.
Steve has even been with his longest-tenured client for 17 years!
When you make that kind of impact that will have a client keep you around for 17 years and counting, turning to you more and more as a consultant on their marketing along with your writing duties …
It might not get you the recognition throughout the industry. But it will make you a ROCK STAR to your client.
No Need to Sacrifice
So while, yes, sales letter writers get some pretty great benefits …
If you don't see yourself writing long letters, don't make the mistake of thinking you'll have to sacrifice.
You can still earn a great income writing high-paying projects …
You can stack your paychecks AND make things easier on yourself by repurposing each project you get hired to write into additional assignments …
And you can still be an absolute rock star — even if it's just to your clients.
If you're wondering how to get started writing B2B content, check out Crash Course in B2B Content. It covers 12 of the most popular and in-demand content opportunities.
Do you have any questions about getting started in content writing? Please share with us in the comments.

Crash Course in B2B Content
Dive into the lucrative world of B2B content writing. Expert Gordon Graham will show you the top 12 content types in high demand by B2B firms and how to complete each one like a pro. Learn More »

Published: October 29, 2021