6 Video Scripts You Can Get Paid to Write (Right Now!)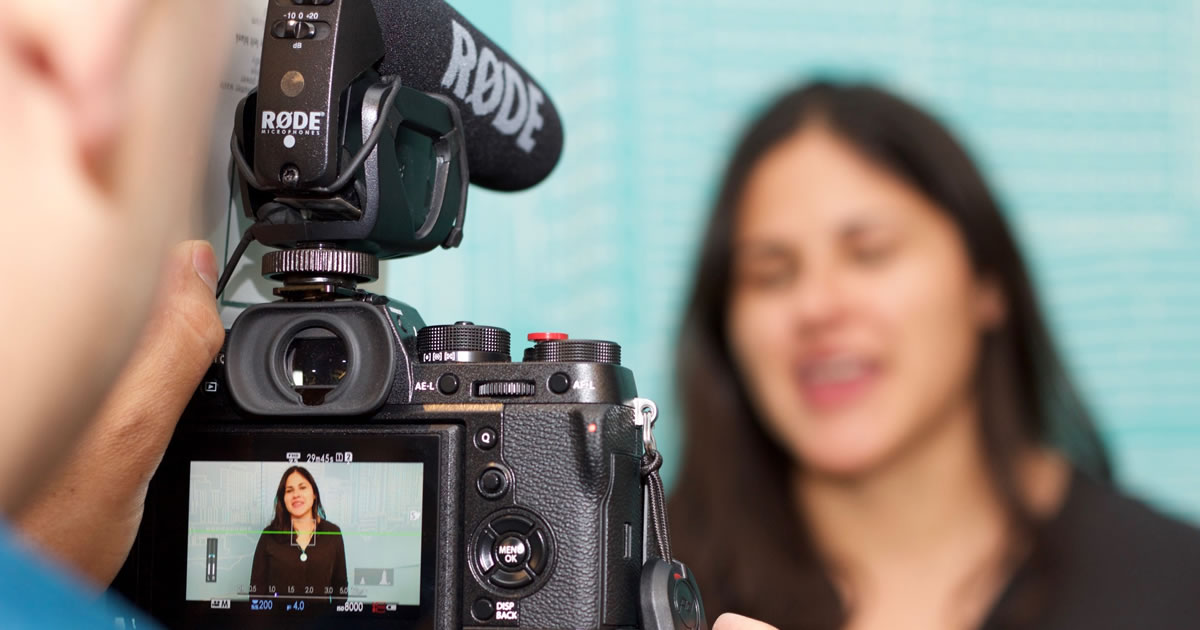 Have you noticed how videos are taking over social media?
Do a quick scroll through your favorite social media feed. What do you see? Videos, videos, and more videos!
And not only on social media.
It seems like every website has videos. An introduction video on the homepage, product videos, how-to videos …
… videos are everywhere.
Why are marketers so excited about video?
Well, consider this. According to Hootsuite, YouTubers watch over a billion hours of videos every day. That's one social media channel!
Marketers understand the power of video.
They know viewers retain 95% of the information in a video but only 10% from written text, according to Insivia.
No self-respecting marketer can ignore this. Videos are crucial to their marketing efforts.
The thing is, effective videos need a solid message — and they can't be boring!
Viewers watch videos to learn. So if the video wanders off-topic or is too dull to maintain interest, the viewer will likely stop watching.
Videos need impact … a Big Idea, a compelling structure, and a persuasive story or theme.
How do we achieve these goals? With video scripts.
Marketers want more videos — the demand is huge. 83% of marketers would use more videos if they could, according to Buffer.
But one of the things holding them back is the lack of resources … not enough people trained to write compelling video scripts.
Copywriters like you can fill this gap.
Video Scripts, a Natural Fit for Copywriters
Whether you're starting out or building on the copywriting services you already offer, videos scripts are ideal …
You understand how important one Big Idea is
You understand how to build a compelling structure
You understand how to write persuasively
If you set yourself up as a video script writer, then you're setting yourself up for copywriting success. You'll be part of an industry where your skills are in high demand … and you can charge accordingly. You could earn $500 for a page of writing — even as a beginner.
Fortunately, you don't need to know the first thing about producing a finished video.
You're not expected to shoot the video, understand lighting techniques, handle audio production, or any of those technical mysteries.
Your job as a video scriptwriter is to do exactly that … write the script.
You'll provide scripts which:
are easy to watch,
are persuasive,
are short, attention-grabbing, and engaging enough to hold the viewer's attention,
and which compel the viewer to take an action.
In other words, marketers need copywriters.
And don't worry, you can learn the nuances of video scriptwriting in no time.
Once you have this knowledge, you'll be in demand. When marketers learn you're a professional video scriptwriter, you'll be highly sought after.
What types of video scripts will you be writing?
Here are six types of videos which marketers urgently need help with.
1. The Company Culture
Tell a story about a business. Explain what goes on behind-the-scenes, why this business stands out from their competition. Tell viewers who the business is and what they stand for.
This "exclusive" sneak preview helps prospects connect with the brand. Prospects get to know the people who run the business, and feel like they've been given a personal tour.
The video will reflect the mood and voice of the business … calm and assured for professional services like accountants or doctors … upbeat and quirky for a chain selling kids toys … outdoorsy for a hiking supplier … and so on.
Company culture video scripts are perfect for personalizing the business. This isn't just another big business. Rather, it's filled with real people who care about their customers.
2. Interview Series
Video interviews build brand authority and trust.
They are generally a series of videos, where industry leaders share their experience and knowledge.
For example, a successful business owner may interview other successful business owners in their local area or in their industry. They'll discuss secrets to success, tips for newbies, their biggest business challenges, and so on.
Interviews are an ideal alternative to standard blogs, and a powerful content marketing tool.
Why? Because viewers tend to link the interviewer with the people they interview … and by extension, the interviewer's business with these respected leaders.
Viewers get to know both industry leaders and a senior person in the business (the interviewer) on a personal level by "sitting in" on the interview.
And there's another bonus. When each guest shares their video interview on their own social media channels, they multiply the reach of the videos.
3. Webinars
Webinars are another powerful content marketing tool.
Webinars are free events. You give away loads of useful information and educate viewers about your client's product. They can be live or pre-recorded.
The range of topics is endless … product reviews, a deep dive into a product's features, a how-to webinar, a run-through of Frequently Asked Questions, a forum with a panel of experts, and so on.
Many webinars allow viewers to participate in real-time, by asking questions in a chat stream or comments section. Viewers can join in and feel more involved. This builds empathy and trust.
4. Video Emails
Promotional emails are normally mostly text with images. Another approach is to send out a short video instead.
The word "video" in an email subject line increases open rates (the number of people who open the email) by around 20%. And you get all the benefits of video:
higher engagement,
more opens,
more shares, and
a much better chance of viewers retaining the information.
Email videos are under-utilized. They're a great way to help your client stand out from their competition.
So if you're already an email specialist or you're considering this copywriting path, then video email scripts are a natural fit for your portfolio.
5. Case Studies
Case studies are typically in the format "a client had a problem, here's how our product/service solved their problem."
Instead of writing a case study, create a video case study instead.
Right now, video case studies are comparatively rare. So they'll stand out from the pack.
By using video, you'll get all the benefits of video vs. text we've discussed so far. Plus, your case study is more likely to be noticed simply because it's in a different format.
Video is the ideal format for case studies. Yes, you can explain how the problem was solved. But now you can also show how it was solved. This way, the viewer is more likely to retain the information.
And when viewers see the client talking about how the product/service helped them, you build credibility and social proof for the business.
6. Contests
Promote contests, showcase the product, and build anticipation with a video contest series.
Promote the contest with video, use quick videos to maintain interest in the contest, then announce the winners via video.
And follow up with a video teaser about the next contest.
Since videos are also readily shared by viewers, your client gets an added benefit … loads of word-of-mouth marketing for free.
Video's Superpower
You might have noticed something with these six types of videos (by the way, there are more types … these are six of today's popular options).
In every instance, video brings additional aspects to the marketing channel … aspects that are difficult to convey with text alone.
This "free kick" is video's superpower. For example:
Company culture videos add the personal touch.
Interview series build authority and trust.
Webinars build empathy and trust.
Video emails help viewers to better retain the information.
Case studies build credibility and social proof.
Contests provide free word-of-mouth marketing for the business.
No wonder marketers demand more videos. Not only is video crazy-popular, but it also adds another dimension to their marketing efforts … a free kick.
We humans are wired for visual input. It's far easier to show a viewer something than to explain it with text.
Once you learn how to construct compelling video scripts, you'll be in demand.
Whether you're starting out or are an established copywriter, add video scriptwriting to your portfolio … and be in high demand as a well-paid writer.
Do you have any questions about the video scriptwriting opportunity? Share with us in the comments.

The AWAI Method™ for Becoming a Skilled, In-Demand Copywriter
The AWAI Method™ combines the most up-to-date strategies, insights, and teaching methods with the tried-and-true copywriting fundamentals so you can take on ANY project — not just sales letters. Learn More »

Published: November 22, 2021