Living the Writer's Life: Mike Klassen
Kangaroos, Homeschooling, and Magazines:
The 10-Year Journey of Our Very Own Mike Klassen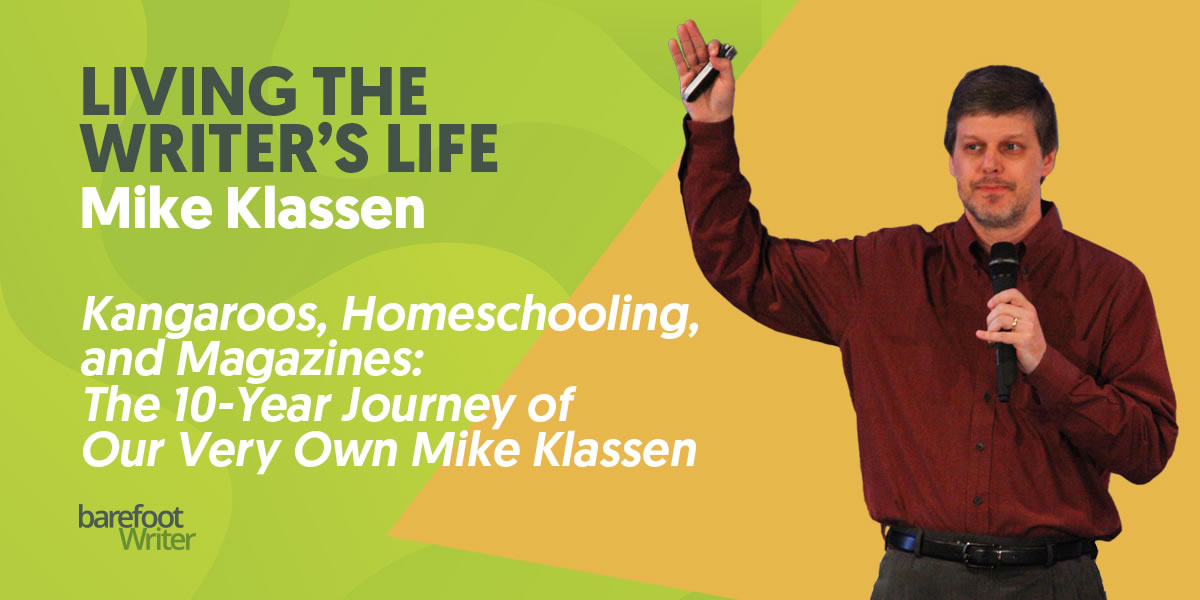 Mike had the opportunity to give a presentation in Australia on repurposing content.
It's been a long time since we showed his face, but it's time to share the story of our very own Barefoot Writer designer, Mike Klassen! Mike actually got his start working at Microsoft, but it wasn't long before he turned to AWAI to learn copywriting and then graphic design. Over the last 10 years, his career has continued to evolve, including a trip to Australia for a speaking engagement, time spent homeschooling his kids, and — of course — the freedom to work with nice people on his own terms. We hope you enjoy this peek into the design side of our magazine family.
We last checked in with you in 2011. What are some of the highlights of your career since then?
The most recent highlight was celebrating 10 years of Barefoot Writer. I remember getting the email from Katie Yeakle asking if I wanted to be a part of a magazine they were starting. What an amazing journey it's been. It's important that I work on projects that help people, which I believe Barefoot Writer does. To have 10 years of that (and counting) is a big deal to me, and celebrating our 10th anniversary was one of my biggest highlights as a designer.
What I loved most about speaking to groups was helping people. But as a homebody who lives a relatively quiet life these days, I no longer feel the same desire to be on stage. What happened, though, was that I got into eLearning voice-over work. I still get to teach and help people, but in a different way that suits me better at this point in my life.
What is an important lesson you've learned?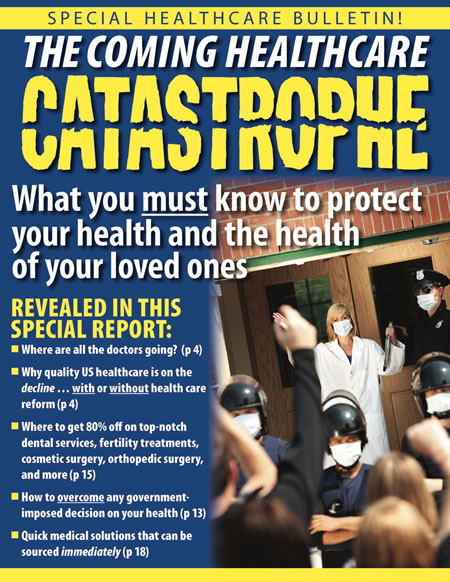 Besides graphic design,
Mike also works as a
copywriter and
voice-over talent.
Being open to opportunities that are outside whatever I'm currently doing. I started out as a writer, branched into design, then shifted to voice-over. Now I'm doing a lot more writing and editing. With each shift, I never gave up anything that I was doing before … I added to what I was doing because I love the variety. But if I only thought of myself as "just a writer," it would have closed me off from wonderful opportunities.
I always want to be learning new things and seeing what opportunities open up. Everyone's personality is different, so doing just one thing isn't necessarily bad. But I know myself well enough to appreciate that I need to keep adding new skills to the mix.
When I started in 2003, I struggled to come up with a business name and eventually settled on Klassen Communications. At the time, I saw myself only as a writer. What has been interesting is that I continue to do a lot of different things (sometimes for the same organization), but everything still falls under that "communications" umbrella, whether it's writing, designing, voice-over, etc. And each one has been focused on helping people … That's always the constant.
What are the advantages of knowing design along with copywriting?
It's always helpful to know more than just your specialty. I can't imagine that adding skills to your personal tool kit is ever a bad idea. And it's not like you need to become an expert in design to add more value.
Having some design knowledge, whether you actually do any design or not, often creates a better collaborative environment. Plus, a writer who can also handle some design tasks stands out from others who focus exclusively on writing. All else being equal, it can be an edge that gets you hired over someone else.
What's your No. 1 piece of advice for new writers?
When you run into a problem that the client will need to deal with, offer potential solutions. I've lost track of how many times a client was grateful that not only was I alerting them to a problem, but I was giving them some options to consider. Your value to a client goes way up when you do that.
What was your favorite thing about visiting and speaking in Australia?
Interacting with dozens of kangaroos at an animal park was a lot of fun. Business-wise, I got to spend a good deal of time working with businesspeople one-on-one to answer their questions. I got a lot of joy from working so closely with people.
Mike's Living The Writer's Life story was originally published in Barefoot Writer. To learn more about how you can start living your dream writer's life too, click here.
What help do you need to move forward with your version of the writer's life? Let us know in the comments below so we can help guide you in the right direction.

The Barefoot Writer
Discover a lucrative style of writing that will give you as much freedom as you can have while earning a great income at the same time. Learn More »

Published: November 20, 2021