4 Reasons Why I Really, Really Love My Money-Making Websites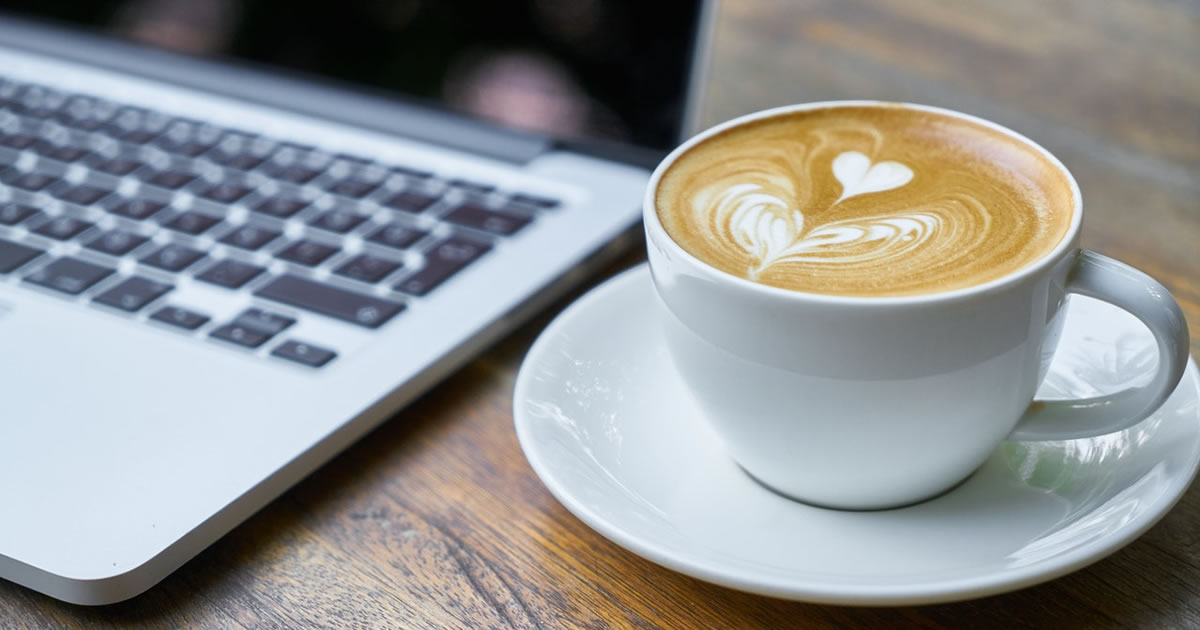 I've been a professional copywriter for over 40 years.
As you can imagine, over that period I have tried pretty much every kind of copywriting imaginable.
I've had a lot of fun along the way. I've worked with some amazing people at incredible companies.
But here's the thing …
I have no trouble deciding on my very FAVORITE type of writing.
That award goes to the writing I do for my own Money-Making Websites.
Websites like CoffeeDetective and IncredibleMushrooms.
These are my babies. I own them.
And here are the four reasons why I really, really love them.
Reason #1: I LOVE the passive income.
I've had some great paydays from some of my clients.
Some big, fat checks and wire transfers.
But … it's not the same as the passive income I get from my Money-Making Websites.
There are plenty of ways you can monetize your own websites, but one of my favorites is simply to publish ads on all of the site pages. Go to either of my sites and you'll see the ads.
And those ads make me money. Each month, I get a nice check in the mail.
True … the checks aren't as big as some of the payments I got from my big corporate clients … BUT … they come in as regular as clockwork, month after month, year after year.
At last count, my coffee website alone has earned me a little over $500,000 in passive income.
True … that's spread over the last 15 years. I started writing the site back in 2006.
But still … that's a LOT of money.
And I didn't have to "work" for it. All I had to do was write more and more web pages about a topic I'm already passionate about … coffee.
My mushroom website is less than a year old, so the income from that one is much less. So far!
The best part? I can depend on that monthly income … every month. It has never once not appeared.
The amount varies, but there's always something. And it has almost always been enough to pay my mortgage each month!
Reason #2: I'm the boss … my websites, my rules.
Like I already said, I've worked with some great companies.
But still … it's nice to have total control over at least part of your writing income.
I don't have a "client" when I'm writing for my Money-Making Websites. Nobody is telling me what to do.
I get to set the rules and my own schedule. I decide what to write about and when to publish it.
Don't get me wrong. This doesn't mean I slack off. I'm pretty tough on myself! I get a lot of work done each week.
But still … it's nice to be the total control.
I can't be fired or "downsized."
When it comes to my own websites, and the income they generate, I'm the boss!
Reason #3: I'm learning a ton.
I love to learn, but I'm a terrible book learner. (Ask my old schoolteachers!)
I learn best by rolling up my sleeves and doing stuff.
And when it comes to being a digital copywriter, my absolute best source of learning has been creating my own Money-Making Websites.
As you write and grow your own website, you'll become an up-to-the-minute expert in …
Search Engine Optimization (SEO)
Content Creation
Social Media Optimization
User Experience (UX) Optimization
Photo editing
Video production (If you want)
These are things you learn while creating your Money-Making Website. You learn by DOING. This is so powerful.
And if a prospective client asks me if I'm an expert in Search Engine Optimization, I can just point them to my coffee website and say,
"This site has over 2,000 visitors every day, and 87% of them arrive via the search engines. So yes, I know SEO!"
Social media optimization?
"One of my coffeemaker reviews on YouTube has had over 480,000 views. So yes, I know social media and video production!"
And so on.
Having your own Money-Making Website helps you develop these core skills.
And then you can use those skills to get better writing gigs from clients, and charge them more.
Reason #4: I get to meet new people and I'm distracted from the bad stuff in life.
I have met SO many new and interesting people because of my websites about coffee and mushrooms.
I even got to visit coffee plantations in Jamaica as a guest of a major coffee company!
And I have another site I'm working on right now … which I'm not ready to talk about yet. But I'm meeting so many interesting people as a result!
This is just one more positive effect of creating your own websites.
Which brings me to that other point … about the bad stuff in life.
One of my sons called me during the pandemic to ask if I'd been keeping up on some aspect of COVID.
My answer?
"Not really … I've been knee-deep in research on the beneficial effects of mushrooms and fungi in our forests!"
This doesn't mean I ignore world news.
But I know my own mental health can take a hit if I get exposed to too much bad news.
So instead of allowing myself to get sucked in by the bad stuff, I focus on positive things … and funnel that positivity into my websites.
Honestly, these last couple of years, having my own Money-Making Websites has helped me stay focused on the good in the world.
As a final thought … I really do love that passive income.
As you can see, there are plenty of reasons I feel grateful for my Money-Making Websites.
But if I could love them for only one reason, it would be for the passive income.
Over the years, it has been so good to know that I can rely on that income every month of every year.
Like every other freelance copywriter, I've had some lean months with client work. Those are the months I've really looked forward to the monthly income from my own websites.
And yes, YOU can do this too.
I've taught thousands of students how to create their own Money-Making Websites.
Some of them have ended up making even more of that passive income than I do!
Join us! There's plenty of room for you too. 😃
I show you how here.
Do you have any questions about getting started with a Money-Making Website? Leave a comment so we can help you out.

How to Build, Write, and Grow Your Own Money-Making Websites
Learn how to write an information website in your spare time and earn $1000, $3000, even $5000 a month in passive income. Learn More »

Published: December 16, 2021