7 Easy-to-Learn Writing Projects That Pay $1,000 or More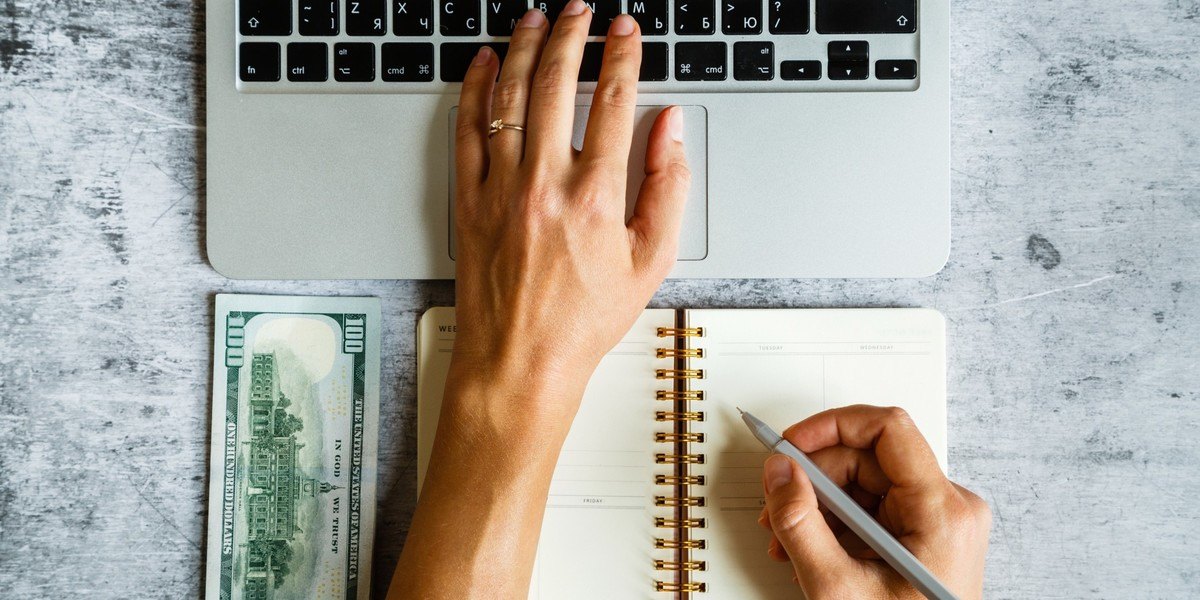 It's the New Year — that time of year when we wipe the slate clean and start afresh.
It's also a great time to get started as a writer …
Last year's neatly filed away in its box and there's a blank canvas spread out before you … just waiting for you to fill it with new and exciting things.
Make your dream of living the writer's life a reality in the coming 365 days.
One of the most exciting things you can do is get started on your writing career.
Learn a new skill, make that first step towards your dream writer's life. And before you know it, you'll be earning healthy paychecks as a paid writer.
So what's the easiest way to get started? We've put together a special list for you … a list of seven easy-to-learn writing skills.
We've chosen these skills because they're simple for you to study and understand. Plus, they have three special powers to help get you started as a writer … quickly and easily:
They help you get your foot in the door with clients.
They help you build momentum, so you grow your writer's life quickly.
They can pay $1,000 or more.
You'll make good money, and they're short projects. You can do them as side gigs at night and on weekends as you transition towards a writing career.
Use your prior work and life experiences, skills, and interests to decide which of these seven exciting projects is the best fit for you. Then go ahead and pick one to start and earn your first $1,000 as a paid writer!
My personal favorite is number one …
1. Blog Writing
Marketing managers love blogs. You see, they know the benefits a blog brings to their business:
Blogs help answer prospects' questions about their products or services,
Blogs build trust with prospects, and
Blogs enable marketers to showcase their products or services in a low-key, conversational way.
Plus, a blog can be a solid SEO magnet.
The thing is, blogs are demanding. They demand new content, endless content … fresh angles, new ideas, new ways to say the same thing.
This is your opportunity to help a business. Approach them with a series of fresh ideas for their blog. They'll likely say "Yes."
Why? Because they can try out your ideas with very little risk to the business … and they're always searching for new ideas.
Blog posts are easy to write. They're short projects, normally between 300 and 1,200 words.
Once you prove yourself, they'll likely want you to keep writing for them. Blogs pay $200-$800 each — and businesses need more than one post, so you're often looking at a retainer opportunity. Even at the lower end of the pay scale, you'll hit your $1,000 target in no time.
Blog writing often leads to more projects … landing pages, articles, case studies, email writing, and so on. This helps you build momentum and grow your writing business quickly.
Find out more about blog writing here: How to Write Blogs for Yourself and Clients: A Step-by-Step Guide to Blogging Success.
2. Email Writing
You only need to glance at your email inbox to understand the demand for email writing. All those promotional emails need writers … skilled email writers.
Businesses use emails to keep in touch with customers and leads. They need you to write those emails.
And like blog posts, marketers are constantly scrambling for new angles, new ideas, innovative approaches. They're always on the lookout for writers like you … writers who understand email writing and can help them out.
Emails are low risk to a business because it's very easy to measure their success. A marketer simply sends out your email promotion, then uses a set of standard analytics to check and compare it against similar promotions.
So they're often willing to give you a chance. Emails can pay anywhere from $250 for one to $3,500 for a series. And just like with blogs, businesses need more than one email, so you'll hit the $1,000 milestone in no time.
Marketers also use autoresponders. These are a series of emails which automatically get sent once someone buys a product or signs up to an email list, for example.
Some of these can be up to 10 emails. You can earn good money from an autoresponder series (again, up to $3,500).
Email writing allows you to prove your ability to clients. Then once you're in, you can offer more services like e-newsletter writing, for example.
Find out more about writing emails here: How to Write High Impact Emails.
3. E-newsletter Writing
E-newsletters are a powerful marketing tool. They build relationships with prospects and clients … trust, empathy, and loyalty. Marketers and most businesspeople understand this.
But there's a catch.
Subscribers expect their newsletter to land in their inbox regularly. If it doesn't, they won't be happy. But newsletters take time to write. And time is something most businesspeople don't have.
That's where you step in.
Offer to write their regular newsletter. Take it off their hands, free them up to concentrate on other parts of their business. They'll be glad you approached them.
E-newsletter writing is straightforward … once you know how. They're fun to write, free of sales hype, and conversational in tone.
And for those of you worried about juggling writing deadlines with your current day job, listen up. You can write newsletters well in advance, then schedule them to publish on the right day. So you can fit them in around your current commitments.
And they're ongoing … every week, every other week, every month. That means a regular paycheck of $800-$2,000 per issue for you.
Once you become a trusted e-newsletter writer, you can offer your client other copywriting services … emails, blog posts, and articles, for example.
Find out more about writing e-newsletters in this resource: How to Write Engaging E-Newsletters: Earn Ongoing Income by Turning Casual Prospects into Devoted Customers.
4. Case Studies
What's a case study? It's a short "before-and-after" story, describing how a business solved a particular challenge with their product or service — and what the results of solving that challenge were.
Case studies are normally about two pages in length, around 800-1,200 words. They follow a proven formula, so they're easy to learn and write.
You can write a typical case study in a day or less. Yet you can charge $1,250 to $2,000 each. That's a healthy income!
Generally, clients who use case studies need them written year-round. For example, AWAI paid a case study writer to write over 50 of them. This means ongoing work for you.
Where's the opportunity? Mostly with B2B companies (businesses which supply goods or services to other businesses). Content marketing is huge in the B2B world, and with it the demand for case studies.
Case study writing can lead to writing white papers, technical articles, how-to articles, blogs, and much more.
Learn more about writing Case Studies here: Writing Case Studies: How to Make a Great Living by Helping Clients Tell Their Stories.
5. Site Audits
Many businesses have no idea why their website isn't working for them. It might not be showing up in search engines, not making sales or not attracting new prospects. But why, what's the problem?
Help them figure it out — by doing Site Audits.
Follow a set of standard checklists to identify what's missing and what can be improved.
Then write up a professional report with your findings. Your client will be more than happy to pay $1,000-$2,500 for this service. They'll potentially recover the cost in a matter of days.
And you're on their radar, you're their expert … after all, you've just shown them exactly what needs fixing. So, they'll want you to make the corrections.
You effectively get paid twice — once to complete the Site Audit, then again to fix the site.
Even when you're starting out, Site Audits turn you into an expert in the eyes of your client. They're an excellent way to prove your worth to clients … and to get your foot in the door.
Then once you've completed the Site Audit and fixed their site, you can approach them for more work. Why wouldn't they want to hire you — you're their expert!
Find out more about doing Site Audits here: Site Audits Made Simple: Consult Your Way to Lucrative Web Copywriting Projects.
6. Video Scripts
Video has exploded online, to the point where over 80% of businesses use video in their marketing.
These are short videos, between one and five minutes long. But marketing videos don't just happen by themselves.
They need structure … they need to tell a story … they need to be persuasive.
Your task as a video script writer is to write a storyboard … a roadmap for the video to follow. This way, the video tells a persuasive story which leads the viewer to take an action.
You don't shoot or produce the video — unless you want to add those skills and offer a complete package. No, your role is to write the script.
Video script writing projects are short, fun, and creative. You'll write about 150 words per minute of video and earn $100-$500 per minute.
So with just a couple of minutes worth of video scripts, you can be earning over $1,000. Then you can offer to write the promotional copy for the video — YouTube descriptions, Facebook posts, and so on.
7. Chatbot Writer
Chatbot writing is a text message conversation between a human and a computer (a bot). Your job as a chatbot writer is to make the bot's responses sound conversational and human.
A chatbot text stream is based on a series of choices — if the user chooses Option A, then open this new text stream and so on.
Users like chatbots because they can get quick answers to questions. And businesses like chatbots because prospects are more likely to make a purchase.
But only if the chatbot is well-written.
Chatbots are a new marketing channel. Until now, nearly all chatbots have been written by chatbot creators (those clever tech people), rather than chatbot writers.
Chatbot creators can create amazing chatbots. But they're generally not experienced in or even interested in learning the techniques of persuasive writing.
That's where you come in.
Learn how to write the chatbot's side of the conversation and set yourself up as a trained chatbot writer. These are short, high-paying projects which you can easily complete as a side gig.
Get in on the ground floor with this new type of digital marketing. Become a trained chatbot writer and potentially earn around $2,000 for a 300-500 word chatbot script.
And there's another bonus. You'll be working alongside the tech people who create the chatbots. That's a huge opportunity to team up with these people — they do the tech side, while you write the copy.
They'll likely be working on other projects … websites, app creation, and so on. Offer to be their go-to copywriter. Pretty soon, you'll have more work than you can handle.
Which One Will You Choose?
We've outlined seven easy-to-learn skills:
Blog Writing
Email Writing
E-newsletter Writing
Case Studies
Site Audits
Video Scripts
Chatbot Writer
… which one will you choose?
Kick off the New Year by choosing one to get started with. Then pretty soon, you'll be earning paychecks as a paid writer and you can continue to expand the skills you offer.
Wherever you decide to start, make sure you firstly have a solid foundation in place. Learn the skills of persuasive copywriting … it'll help you succeed faster.
Build your foundational skills with The AWAI Method™ for Becoming a Skilled, In-Demand Copywriter. The AWAI Method™ combines the most up-to-date strategies, insights, and teaching methods with the tried-and-true copywriting fundamentals — so you can take on ANY project.
This can be the year you succeed with your writing career. Don't wait a minute longer to get started!
Do you have any questions about these seven easy-to-learn projects? Share with us in the comments.
How to Write High Impact Emails
Learn how to write winning emails from one of the best email writers in the industry today. From writing subject lines that get noticed to "call to actions" that get results, it's all included in this home study program. Learn More »

Published: January 4, 2022