Here's Why This Is YOUR Year to Break Into the Smokin' Hot Health Market!
7 Can't-Miss Reasons to JUMP in HEADFIRST Right NOW!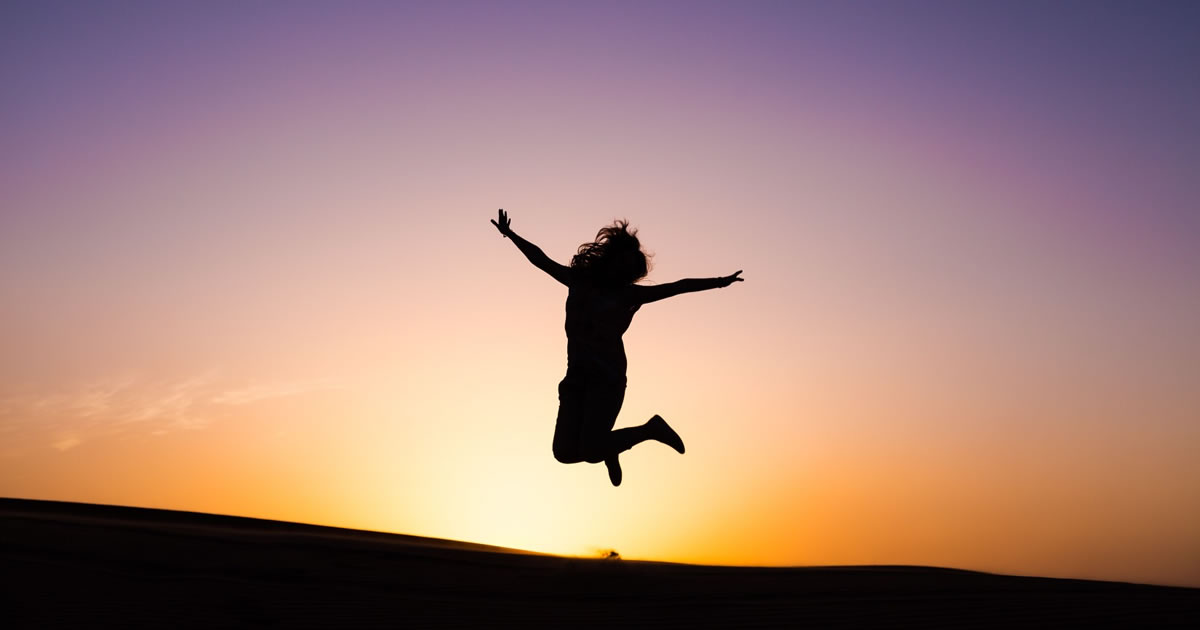 Orange may be the new black — but GRAY is the new green for health writers!
That's right: Fifty is FINE … Sixty is SEXY … and Eighty ROCKS!
Americans may be getting older in age — but not in attitude and lifestyle — and that's PHENOMENAL news for the health market!
Now — more than ever — new opportunities are popping up right and left for health copywriters — in all types of mediums including direct mail … email marketing … and Video Sales Letters — just to name a few!
That's because the alternative health market is bursting at the seams with opportunities and providing products for weight loss … blood sugar management … joint pain … blood pressure … anti-aging … and so much more!
Hey — I've been writing in the alternative health market for 23 years — and I'm FLOORED by the tremendous growth that's been occurring — even during a pandemic!
So — let me tell you right now: If you've ever considered dipping your toe in the alternative health waters — here's why you need to JUMP in headfirst and GO FOR IT! In fact …
… here are seven great reasons why you should take the plunge right NOW …
Reason #7
LOTS of new health products are flooding the market! And they need copywriters to SELL 'em to Baby Boomers!
Over 78 million Americans born between 1946 to 1964 make up the "Baby Boomers" — and THOUSANDS of these folks are turning 65 every day.
With a longer life expectancy — they're looking for ways to stay healthy and get more out of life. These folks are not the "over the hill" gang — they're your CASH COW!
Existing and NEW companies are creating health products like crazy — and they need copywriters. That's a HUGE opportunity for YOU.
Reason #6
Make your age — your advantage!
If you're already a Baby Boomer — you've got an inside track to understanding your market. You're experiencing aches and pains, right? So use that firsthand knowledge and get paid!
Decades ago, I had to create focus groups of older folks so I could "get into their heads" and understand their problems. But now …
I'm staring at my 60's — and believe me — I AM the market. So when I write my copy — I'm writing to convince ME of how wonderful this product is. And if I can believe in the promises — I've got a great shot at convincing the rest of the market too. So make your pain — your gain.
Reason #5
Natural remedies are in HOT demand!
Baby Boomers wants natural remedies to say "Bye Bye Bypass" and they're "Sick and Tired" of taking fistfuls of prescription drugs.
(By the way, "Bye Bye Bypass" and "If You're Sick and Tired" were two of my headlines that KICKED BUTT in the health market.)
And another thing:
These folks desperately want to stay away from — or get off dangerous Rx drugs. And they have the purchase power to pay dearly for natural remedies that really work. That means steady work FOR YOU.
Reason #4
You're in an "exclusive" club — and heading for success!
A funny thing happens when you create exclusivity — you get MORE business.
That's probably why brain surgeons make a heck of a lot more money than general practitioners.
When I repositioned myself as "a copywriter who specializes in the alternative health field" — I got MORE jobs than when I was a general "take whatever comes my way" copywriter. In fact …
… When I "niched" myself (ow, that sounds painful, doesn't it?) … I actually DOUBLED my income in one year. Woo-hoo! Specificity sells!
So even if you don't have a boatload of clients — you can begin to niche yourself starting right now! How?
Just say it.
"I'm an alternative health copywriter."
Now be it!
Reason #3
You get to be "Dr. Copywriter"!
An honorary "doctor" status —
without paying the high tuition fees!
I have to put a disclaimer in my emails that says "Carline Anglade-Cole is not a medical doctor or a health practitioner." Why?
Because friends, family, and business colleagues are constantly asking my advice for natural remedies.
It's going to happen to you too. You're going to have so much knowledge of natural alternatives to dangerous Rx drugs — people will really believe you're an expert! And guess what?
You wouldn't believe how many of my guy friends secretly ask me for natural remedies for male potency. One of my recommendations: Horny goat weed — I just love to say the name!
And my phone rings off the hook from girlfriends looking for natural remedies to help with their "personal summers" … fight off wrinkles … and lose weight!
Even my husband comes to "Dr. Copywriter" for ParActin to keep his joints from aching and beta glucan for an immune boost.
If you don't know about these remarkable remedies — you WILL when your clients PAY you to become "Dr. Copywriter!"
Reason #2
You get in on the ground floor — and discover remarkable new remedies — and you get to try them FREE!
The truth is: Supplements ain't cheap. So how cool is it when your clients send you TONS of samples for FREE?
I've tried a bunch of really cool and innovative products. For example …
… I was taking Nitric Oxide — "N-O for short" — to boost blood circulation and OPEN arteries WAYYY before the market even heard of it …
… and when friends complained about feeling tired and waking up at all hours of the night — I told them about a little-known Chinese remedy that was about to make a big splash on the market called "Yi Fang" — and it's GUARANTEED to give you restful sleep.
How did I know the product was going to make a big splash on the market?
Because I was writing the copy! And I wasn't writing a splash — I was creating a TYPHOON!
Oh — if you see a neighbor reaching for that bran muffin to get more fiber to fight constipation — tell her about the amazing non-fiber remedy that helps you "Just DOO it!" (That was headline on a colon product I launched more than six years ago — and it's still mailing!)
Man — it was LOTS of fun to launch these products then. And lately I've been having even MORE fun launching beet juice formulas … natural thyroid remedies … CBD gummies and pain creams … oh — and I almost forgot …
… Memory products too!
And they're not only helping hundreds of thousands of folks feel better and live more enjoyable lives …
… they're kicking butt in the mail and on the internet! And that means Kah-CHING for me!
And my FAVORITE reason for JUMPING into the health market NOW is …
Reason #1
Serious SHORTAGE of health writers!
I've seen companies get into bidding wars to get on the schedule of qualified writers!
Demand is at a premium for health copywriters who can bring in new customers. But "A-list" copywriters get snatched up very quickly! For example, my schedule is already booked through the year! And that's the case with many other "A-list" copywriters. That's good news for you because health companies are open to giving less experienced writers a shot!
What kind of opportunities are available?
Collateral copy!
What's that you ask?
Well … once a company gets a new customer — the customer becomes part of the "house file." The company will continue to sell other products to the house-file name.
Here's the thing: The company doesn't want to pay "L'il ole me" my hefty copywriting fee to write email copy … 2 or 4 page sales letters … inserts … brochures — and other types of "collateral copy."
No …
… They're looking for someone more reasonably priced (aka cheaper) to write renewal promotions, e-zines, and other cross-selling products to the existing customers!
That gives YOU a great opportunity to get in the "backdoor" and do your THANG!
So, there you have it.
Seven powerful reasons to get off your butt now — and take the leap!
So waddaya waiting for?
There's a smokin' hot marketplace desperate for your creativity and convincing copywriting skills!
The time to jump in is NOW!
So, now that I've laid it all out there … here's your next step: You can learn how to write this in-demand copy from me. I'll feed you what you need to know in bite-sized chunks so you "really get it" — plus I'll show you how to attract high-paying clients once your training is complete. Marketers are desperate for writers trained in this specialty copy. Go here now for all the details.
Do you have any questions about getting started as a writer in the health market? Share with us in the comments so we can help get you the answers.

The AWAI Method™ for Becoming a Skilled, In-Demand Copywriter
The AWAI Method™ combines the most up-to-date strategies, insights, and teaching methods with the tried-and-true copywriting fundamentals so you can take on ANY project — not just sales letters. Learn More »

Published: January 14, 2022