Why Good UX Is an Integral Part of These 3 Fast-Growing Writing Projects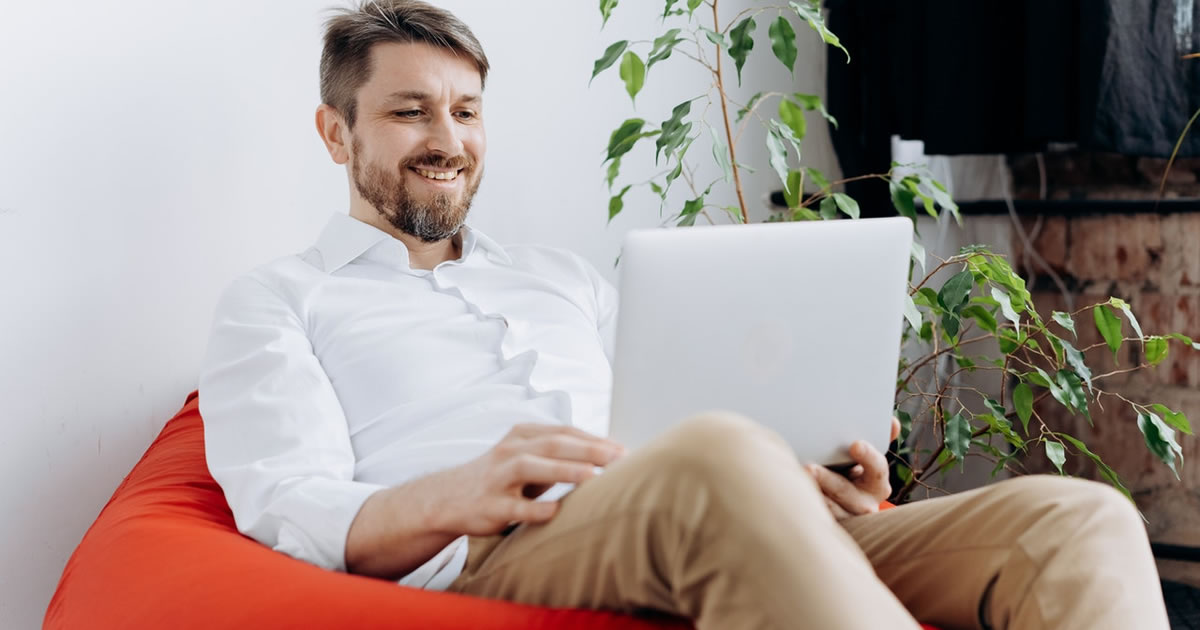 Here's a quick question for you. Who's more important — the user of a website … or your copywriting client?
If you said the user, give yourself a pat on the back. Because without users, your client's business will struggle or even fail.
Clearly, we need to nurture our client's users. But how? With UX (User Experience) copywriting.
UX places the user first — meaning the reader (hopefully the potential buyer). UX copywriters write copy and content which focuses on user goals, even over the company's goals.
This is a big shift in thinking.
Normally, we sit down with the client and figure out the best ways to help them increase sales. But with UX, we instead figure out the best ways to help the user. Everything we do is focused on the user:
What does the user want to achieve when they land on a page?
How can we help them achieve their goals?
Our aim is to exceed the user's expectations, to delight them. We build empathy, trust, and loyalty. In return, they're more likely to make a purchase from our client.
Think of UX as the attentive waiter who somehow magically appears every time you need assistance at a restaurant. He's polite, respectful, humorous without being over the top … and he makes you feel special. He aims to please without being pushy or intrusive.
Then when it's time to leave, you feel obligated to give him a generous tip.
Imagine what our waiter's worth is to the business he works for. Customers tell all their friends about this fantastic restaurant downtown, with this amazing service. And maybe they post and tag the restaurant on social media.
Customers spread the word, become loyal repeat customers, and help to grow the business.
That, my friend, is UX in action.
Your job as a UX copywriter is to do the same thing in your copy and content.
Now, you might be thinking, "Okay, that makes sense. But how does UX relate to me as a new writer?"
We'll take a look at three of the fastest-growing projects happening right now … and show you how UX is a big part of their success.
1. Content Marketing
Content marketing is about creating useful content for your target audience. It's content they need to help them solve their problem, or to answer their question.
It's a huge opportunity for copywriters. According to Demand Metric, 90% of all businesses use content marketing in their marketing efforts.
How does content marketing work and why is UX an integral part of content marketing? Let's look an example. Imagine your client owns a boutique cheese-making business.
First, you would think about what the user is looking for. Some will be looking for information; they're not ready to buy yet. And they don't know anything about this business.
So, you start by building trust. The best way to build trust is to provide lots of free information … no sales hype, no clickable links to sales pages. Instead, you're genuinely helping users by providing useful information like:
The different types of cheeses and why they differ from each other.
A history of where each type of cheese originated from.
Background information on how where the ingredients are sourced from and another article on how the cheese is made.
By providing that information, you've helped them understand more about cheese. Now they're moving closer to making a purchase … but they still need more information.
Again, no sales hype. But this time, you might add a simple link where users can click through and make a purchase on your client's site when they're ready.
Here's a sample of topics you might write about:
Which type of cheese to use for different social occasions.
Which wines go best with each cheese.
Which cheeses your client makes.
A list of cheeses your client doesn't make and recommendations on where the user can buy the best ones.
Then after they make a purchase, you help them again. You answer their questions, like:
How do I store my cheese?
How long does it keep in my fridge?
Can I freeze my cheese?
UX is about being honest and transparent. Take another look at the sample topics listed above. See how easily you can build trust, empathy, and loyalty with content marketing … if you follow the principles of UX copywriting?
UX copywriting and content marketing are a natural fit. And it doesn't matter what topic you're writing about. Users all want the same thing …
Users want content to be open and transparent, hype-free and informative, helpful and truthful … and conversational. That's what UX copywriting is about.
If you understand the principles of UX copywriting, you'll be a highly sought-after and valued content writer.
And if also you understand the concepts of mobile marketing, your value to potential clients will only increase …
2. Mobile Marketing
According to Blue Corona, around 70% of web traffic originates from mobile devices, and 77% of users are more likely to make a purchase from their smartphone if they can do it quickly.
The point is … mobile users want information now. And when they're ready to buy, they want to buy now.
Here's just one more statistic, which highlights the importance of UX:
69% of smartphone users also say that they are more likely to buy from companies with mobile sites that easily address their questions or concerns.
Mobile marketing is all about making the user experience simple, quick, and easy. That sounds like UX to me! So, UX copywriting is an essential part of successful mobile marketing.
Mobile's a massive player in e-commerce. Mobile usage continues to grow every day.
This is why businesses need trained UX copywriters like you … they need writers who understand why the user experience is so important to mobile users.
Our final fast-growing project is everywhere …
3. Video Marketing
Humans are visual creatures. We learn best when we see something. In fact, 94% of marketers say video helps their users to better understand their products or services, according to WYZOWL.
Think about all those videos you see on company websites and their social media channels. Those are all a form of video marketing.
Video marketing crosses many boundaries … content marketing, sales, social media marketing, and so on.
Their quality varies greatly. We've all seen videos with a single person standing in front of a product, looking like a deer in the headlights, saying "Umm" a thousand times.
Then there are the good videos … easy to watch, useful, educational, helpful, low-key, conversational. They are usually scripted. Who writes the script? A video script writer.
If you combine video script writing with UX copywriting, you're a highly saleable "package."
And there's another benefit in being a UX copywriter. UX copywriters understand how important empathy, trust, openness, and truthfulness are in their copy. This is especially important in video script writing.
If the person in front of the camera is twisting the truth, users will pick up on their body language. Users know when they're being deceived and will click away.
By using UX techniques, you can help clients produce the best videos for their products and services.
Video marketing is huge. Two of every three people would prefer to watch a short video when learning about a product or service … compared to one in five who prefer reading text.
Video has captured a huge share of the market and continues to grow. When combined with UX copywriting, it's a powerful marketing medium.
A World of Opportunities
Content marketing, mobile marketing, and video marketing are ideal media for UX copywriting. Users are craving openness, honesty, and integrity in marketing … and that's exactly what UX provides.
Plus, these three are among the fastest-growing types of projects right now.
If you combine them with UX copywriting, you'll be highly sought after by clients. Marketers understand why we must put the user first … but they struggle to find writers who understand UX.
UX copywriting is growing rapidly as both marketers and copywriters understand the incredible benefits UX brings to copy and content.
Get on board now and become one of a select group who truly understand the principles of UX copywriting.

The AWAI Method™ for Becoming a Skilled, In-Demand Copywriter
The AWAI Method™ combines the most up-to-date strategies, insights, and teaching methods with the tried-and-true copywriting fundamentals so you can take on ANY project — not just sales letters. Learn More »

Published: January 19, 2022