Writer Confidence from Three Little Letters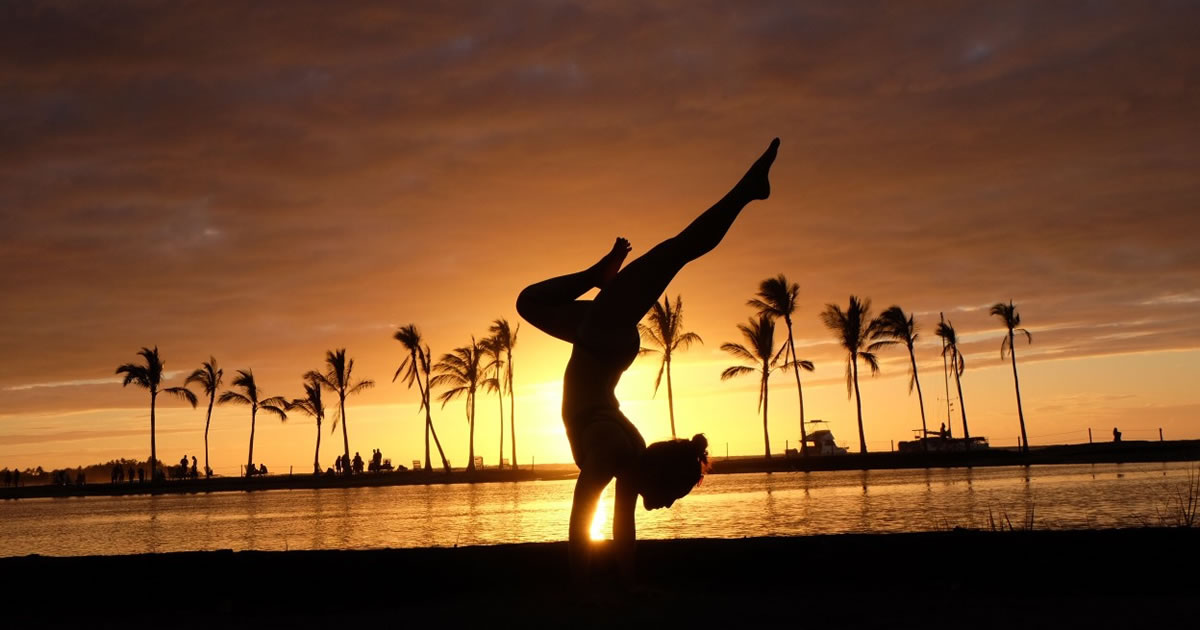 "This is the day I'm going to do a full-arm balance." (aka, a handstand)
I'll say this out loud tomorrow morning … just like I have most Tuesday and Thursday mornings recently.
I'll mention it to my husband as he's making his coffee and I'm brewing my tea. I'll think about it while I'm driving to the yoga class where this feat will occur.
I'll picture myself going up into this pose of grace and strength as I climb the stairs to the studio, walk in, and get situated on my mat. My confidence will grow as my teacher leads us through the series of poses that all support doing full-arm balance.
And, even though in my mind this should have happened already … it hasn't. Or, actually … let me re-phrase that …
It hasn't happened … YET.
I say "yet," because I know that it will. I'm strong enough. I understand the mechanics of the pose. I am SO determined.
I recognize that it's fear that's been holding me back so far. What I haven't figured out is how to overcome that fear … YET.
And, even though I get disappointed for a minute or two after each unsuccessful attempt, I bounce back quickly because of my determination to accomplish this goal.
I'm sharing this with you today because …
Well … to be perfectly honestly … I believe the more people who know about my handstand goal and are rooting me on, the better my chances of achieving it are. 😊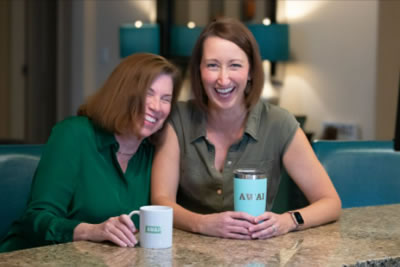 AWAI's Katie Yeakle and Rebecca Matter
But really … the bigger reason is I just love the idea of "yet" … which I learned from Rebecca's 10-year-old daughter and 8-year-old son. (I went to visit her and her family for a few days of meetings and "catching up" before the holidays. Even though we Zoom and text just about every day, we hadn't been together in the same room for almost two years. It was wonderful!)
As Sydney and Alex wisely explained to me … if you haven't reached a goal … like "I haven't finished the Harry Potter series" or "I haven't hit a homerun" … just add "yet" to the end of the sentence. Because, they said, "When you do that, you'll do it!"
Simple, right?
It really is powerful … the confidence those three little letters instill.
YET.
I mentioned this "theory" in the Copywriter's Insider Facebook group because I wanted to hear what "YET" our members were hoping to accomplish this year. Here were some of the replies I got:
I can't write a full-blown sales letter YET.
My website isn't finished YET.
I haven't met my first client YET.
I'm not ready to leave my J.O.B. YET.
I haven't become an "A-list" copywriter … YET …
I haven't started an affiliate marketing business YET.
I haven't met my earnings goal YET … but I'm not giving up.
I don't have a winning control with royalties … YET! I will.
The exciting thing is that by these folks setting their goals up as something they know will happen, they are creating a belief that it will happen. And, that's the most important part of accomplishing anything, right? The belief in yourself that you can do it.
So now … what about you?
I'd love to hear what your current "YET" is. Is it something personal like my handstand goal … professional like landing your dream client … both? (I have more than one!)
I think it's also important to spend a few minutes thinking about what could be holding you back from your "YET." Is it fear like I have about doing a handstand? Is it a lack of confidence in your abilities? (We have trainings for that!) A lack of clarity about your next step? (Let us help you with that too!)
Please share the next "YET" you'll be accomplishing in the comments so this amazing community can support you and celebrate your win when it happens. Trust me, you'll be hearing about it when I finally do a handstand. There may even be pictures too!

The AWAI Method™ for Becoming a Skilled, In-Demand Copywriter
The AWAI Method™ combines the most up-to-date strategies, insights, and teaching methods with the tried-and-true copywriting fundamentals so you can take on ANY project — not just sales letters. Learn More »

Published: January 5, 2022