What If?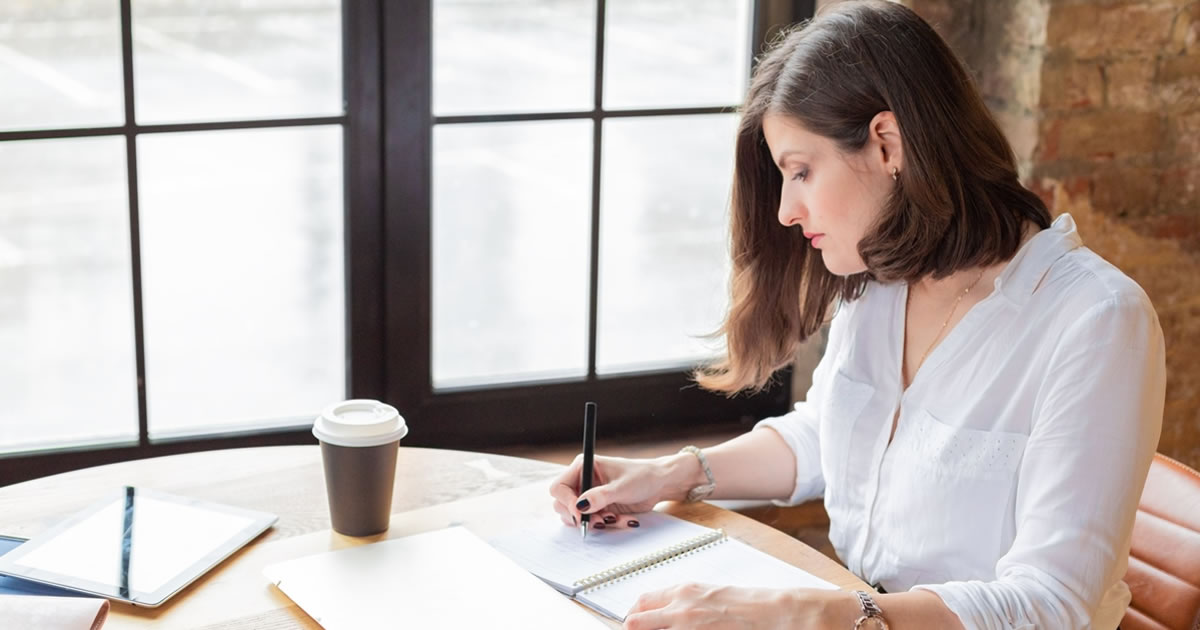 Ever have a case of the "what ifs"?
"What if this takes longer than expected?"
"What if this doesn't work out?"
"What if it DOES work out?!?"
I catch it happening to me all the time.
All … the … time.
But once I'm aware I'm using those two words (what if) … I remind myself the only way to know for sure is to press on.
After all, focusing on the "what ifs" only delays things. May as well find out!
When you're starting out in the world of paid writing, the "what ifs" are inevitable …
This is NEW for you! And there can be so many uncertainties and unknowns in your mind.
What if you're not a good enough writer (you will be) …
What if you can't find clients (we'll help) …
What if you end up succeeding, and actually achieve the life you're dreaming of right now!?!
In the end, the underlying root of all "what ifs" is fear.
And there's only one way to stop fear from getting in the way of you and what you really want …
Move through it.
Don't get me wrong, I'm not saying it's easy to move through fear …
But I speak from experience when I say that some of the best things I've achieved in life required me to do just that.
And the bigger the potential gain … like say, the freedom you'll enjoy from a well-paid writing career? The bigger the fear.
So how do you move through it?
The first step is identifying — and acknowledging — the fear itself. Take a minute to write down your "what if" … and then name (and write down) the underlying fear behind it.
Next, ask yourself what's truly at risk. Our Chief Success Officer, Ted Capshaw, calls this going to WAR with yourself …
Ask yourself what's at risk if you move forward? (Failure? Wasted time?)
And what's at risk if you don't? (Like staying exactly where you are.)
Once again, write this out. I find getting it "on paper" and out of my own head helps bring clarity. It makes the "monster under the bed" look a lot less scary.
Next, visualize the outcome of moving through your fear … what's on the other side? What will your writer's life look like? Where will you live? What time will you get up in the morning? How will you structure your day?
Be as detailed as possible … and yes, I recommend you write it down. ;)
And finally, make a plan …
This is probably the most important step, so let me give you some resources based on some common "what if" scenarios I hear from writers:
What if I don't know where to find clients? Check out our free tutorial 26 Ways to Find Freelance Writing Clients. There are numerous ways to find clients … and we'll show you what they are and how to pick the "right" methods for you.
What if prospective clients want to see samples? The classic chicken/egg, right? How do you get samples without clients? And how do you get clients without samples? We have the solution here: How to Create a Winning Portfolio of Samples If You're Just Starting a Freelance Writing Career (Even If You've Never Had Any Clients!).
What if a potential client reaches out to me! What then?! First take a breath … that elation/panic moment happens to everyone! And then check out our tutorial, A Potential Writing Client Contacted Me. Now What?!? We'll show you how to handle those first client conversations with ease.
What if I don't know what steps to take? Check out this step-by-step tutorial on putting together a roadmap that will guarantee your success as a writer, and ensure the straightest route to where you want to go.
What if I don't have the writing skills clients need? Assuming you've got a foundation in persuasion from AWAI, you'll be just fine. Say "Yes!," go to our catalog, and grab the training you need to do the assignment.
What if ANYTHING else happens that I don't know how to handle?!?
It's a brand-new resource for you to consult for the answers to whatever YOUR questions are … whenever you have them.
Just remember, when you hear the words "what if" pop up in your head …
Think of them as a cue you're on to something you really want.
Address the underlying fear that's trying to hold you back. Make a plan, and take action.
And then be sure to share your success story with me when you move through that fear and reach the other side.
And "what if" is holding you back? Share with us in the comments so we can point you to more resources.

The AWAI Method™ for Becoming a Skilled, In-Demand Copywriter
The AWAI Method™ combines the most up-to-date strategies, insights, and teaching methods with the tried-and-true copywriting fundamentals so you can take on ANY project — not just sales letters. Learn More »

Published: December 6, 2021