Why Web Writing Is a Massive Opportunity for Copywriters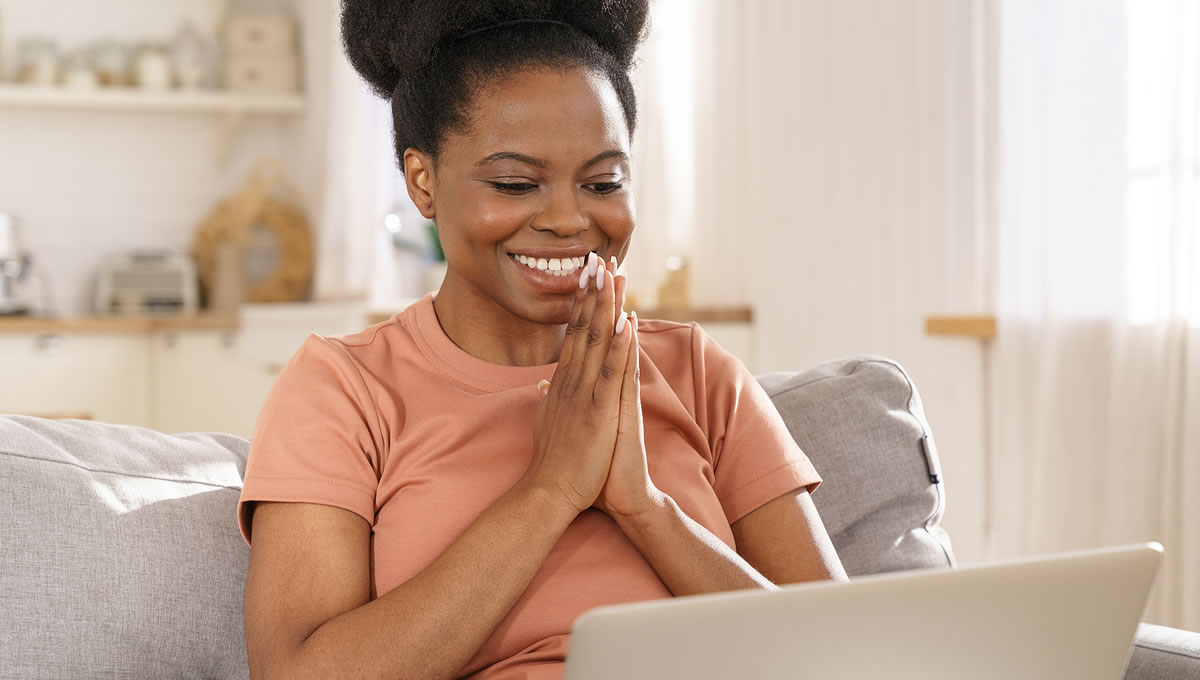 Web writing is an ever-changing, dynamic beast.
Which means it's jam-packed with opportunities … regardless of whether you're a brand-new writer or an old hand.
Once you open the door and peek inside, the web writing world is an exciting place. You'll discover endless opportunities to grow your copywriting career.
Learn one skill, then another, then another … and another. You might start with blogging, move on to landing pages, then write some Google ad copy, then product descriptions.
That's just one simple example.
Once you get started, you'll have more work than you can handle … and a massive range of options.
And here's another big reason why web writing is such an exciting opportunity …
Web content continually evolves. Here are some examples:
As marketers find new ways to sell online, they need you to write for them.
New social media channels appear from nowhere — and need new content.
Search engines regularly change their algorithms — meaning you get to update older content.
Users continue to migrate more and more to their smartphones. That's why Mobile First is a booming market for web writers.
The changes never stop. Online marketing channels keep growing and evolving … every day. Take social media as a case in point.
Every year, the number of social media channels grows. Some fall by the wayside as new ones dominate. Who had even heard of TikTok just a few years ago?
But now, you could earn a healthy income writing ad copy for TikTok.
So where should you start? Where are the biggest opportunities to get started quickly as a web writer?
Let's begin by following the money trail. We'll go to the place where marketers are spending their budgets …
The Ol' Faithful … Content Marketing
What's content marketing? It's where a business creates useful and helpful content for their audience.
Content marketing includes
blog posts,
how-to articles,
listsicles,
videos,
podcasts,
newsletters,
case studies,
white papers …
… any content that helps to solve a problem or answer a user's question.
It's designed to build trust, empathy, and brand loyalty with prospects and customers.
Content marketing has been around for a long time now. Why? Because it works.
In fact, 90% of marketers spend money on content marketing. And two-thirds outsource their content writing, according to DemandMetric.
That's a huge opportunity for web writers like you.
And as we move through 2022, a major disruption is looming for marketers. It will totally change how they do online marketing.
They need to be ready for this by the end of 2022 … and they're going to need web writers.
It's all to do with how Google tracks users' online behavior …
First-Party Data, A New Frontier
A couple of years ago, Google announced they would stop using tracking cookies by 2023.
What does this even mean … and why should web writers care?
Online privacy is a big issue for users. They're simply not comfortable with how much data the tech giants collect about them, then sell to advertisers — at enormous profits.
Users are pushing back on huge companies like Google and Facebook (or to use their nerdy new name, Meta).
Google realized they had to rein in their behavior. If not, users would desert them in droves. And that's bad for business … very bad.
So, they decided to act first.
Right now, marketers can target pretty much any online user with paid ads. All made possible by the reams of data tech giants collect about us every second of the day.
We all get targeted. Like when you search for something on Google, then get bombarded with online ads, Facebook ads, even unwanted emails about similar products. Arrgh! 😡
Well, that's a classic example of a Google tracking cookie in action. The cookie follows you around online and records every detail of your browsing session.
This data is called third-party data, because advertisers access it through a third party — in this case, Google.
But come 2023, Google won't be collecting this data anymore. So digital marketers need to find ways to interact with prospects directly … one-on-one.
This "new way" is called first-party data collection.
It's data businesses collect directly from users, with their consent. There's no "middleman" (Google) involved.
What options do marketers have in this new frontier of first-party data collection? Well, they need to collect it themselves …
Marketers Need Sign-Ups
How do marketers collect user data directly? By asking for users' details.
Email subscriptions, online competitions, and subscriber-only premium content. These are three ways marketers can collect data directly.
The most effective way to collect first-party data? Build a subscriber list … then send promotional emails and e-newsletters.
But first, businesses need people to sign up.
They need
high-quality content to attract users to their website — blog posts, articles, and FAQs;
landing pages that encourage users to sign up; and
social media ad copy, Google ad copy, and opt-in pop-up copy to drive users to the landing pages.
And then, businesses need to reach these people via email campaigns. This means regular email promotions and a regular e-newsletter.
Right now, savvy marketing managers worldwide are figuring out how to make the transition to first-party data.
Whichever path they choose, they're going to need copy … lots of copy.
See the opportunity for you here? It's huge!
They need trained web writers like you.
Marketers Need Web Writers Now … More than Ever
Every year, demand for trained web writers continues to grow. And 2022 is shaping up as another boom year.
You might love writing killer sales copy … or maybe you prefer writing low-key, conversational content. It doesn't matter!
This year offers a wealth of opportunities for you either way.
There's a good reason why 90% of marketers invest in content marketing: because it works, year after year.
It's an evergreen marketing strategy for marketers. But content marketing is demanding. Say a business starts a blog. Once they start, they can't stop.
They need trained web writers to write the content … week in, week out … year in, year out.
And you need only one or two clients to earn a healthy income.
Then consider what's happening because of Google killing off tracking cookies in 2023. Marketers urgently need
sales copy,
newsletters,
emails,
landing pages,
and much more
to attract new prospects and new clients … and make more sales.
Marketers need you, a trained web writer, a professional.
And in return, you'll be getting healthy paychecks … and living your version of the writer's life.
Do you have any questions about web writing? Share with us in the comments.

The AWAI Method™ for Becoming a Skilled, In-Demand Copywriter
The AWAI Method™ combines the most up-to-date strategies, insights, and teaching methods with the tried-and-true copywriting fundamentals so you can take on ANY project — not just sales letters. Learn More »

Published: February 7, 2022